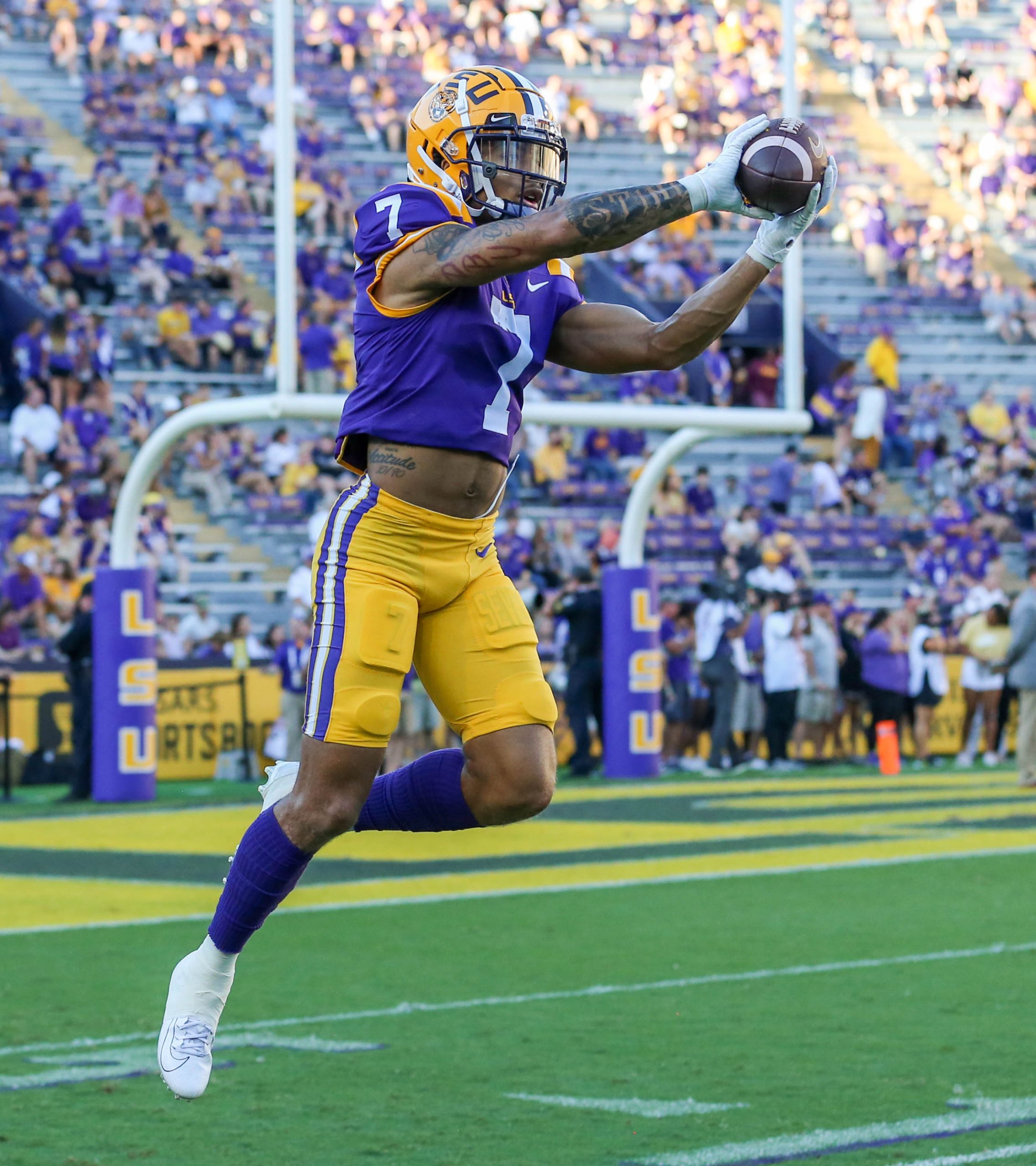 LSU junior cornerback Derek Stingley Jr. has declared for the 2022 NFL Draft.
The All-American announced he was leaving LSU in a post on theplayerstribune.com.
"Growing up as a kid in Baton Rouge, just a few miles from LSU, I always dreamed of playing for the Tigers," Stingley wrote. "Hearing the fans in Death Valley, getting to have my friends and family watch me in the stands while I wore the purple and gold. It's something I've always envisioned…and the reality was better than anything I could've imagined."
Stingley, a projected first-round draft pick, only played in three games last season. He aggravated a foot injury during practice prior to LSU's SEC opener at Mississippi State, which required surgery.
A leg injury limited Stingley to seven starts in 2020.
Stingley emerged as a star during his true freshman season in 2019. The Dunham product started every game as LSU went 15-0 and captured the 2019 national championship.
Stingley is the latest LSU player to declare for the draft, joining linebacker Damone Clark, running back Tyrion Davis-Price, defensive tackle Neil Farrell Jr. and cornerback Cordale Flott.