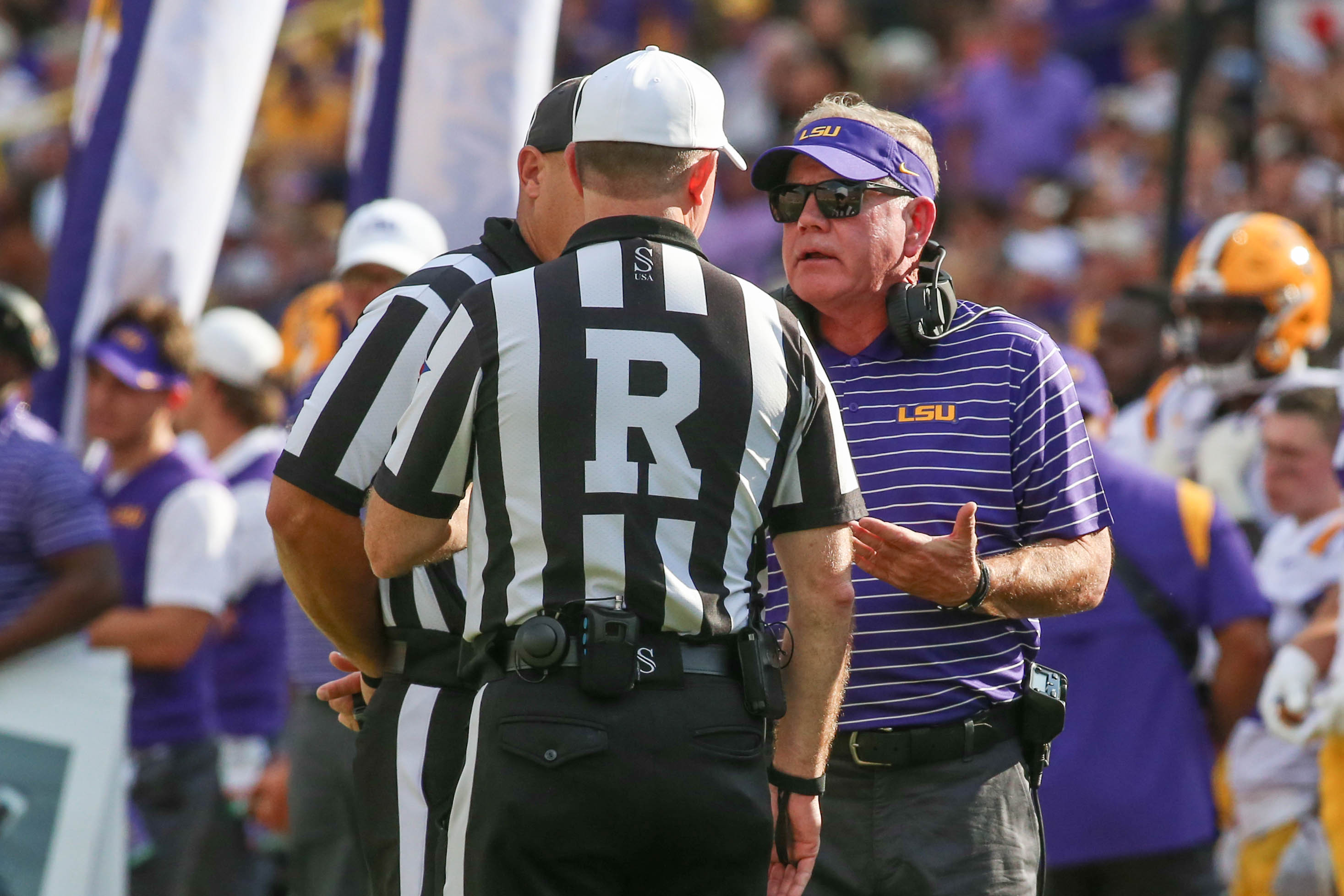 LSU's first-year football coach Brian Kelly's nine weeks into the 2022 season and could sense something brewing in practice this week.
The No. 15 Tigers (6-2, 4-1 in SEC) won back-to-back games in league play, enjoyed a bye week with the caveat of hosting tradition-rich Alabama (7-1, 4-1 in SEC) coming up after the open date.
That time has finally arrived, and it's been noticeable from Kelly's perspective. His team hosts the sixth-ranked Crimson Tide at 6 p.m. at Tiger Stadium on ESPN.
The game can be heard locally over 98.1-FM.
"The preparation has been really good," Kelly said after Thursday's practice. "I think what I saw maybe a little bit at the end of practice yesterday was coach, 'We need to get play in here'. I think they're anxious. They're excited, and I don't mean anxious in terms of nervous.
"I think they're excited about playing Alabama," Kelly added. "I think there's a lot of respect for them. They know they're a really good football team. They know that this has been a one-sided series. I think they've won one game in the last 10 years against them. So that's the fact. They're excited about this opportunity to play a program that has been consistently the best are measured as the best in the country."

On the injury front, Kelly said sophomore offensive guard Garrett Dellinger, who suffered a strained MCL against Tennessee and missed the Ole Miss game, was ruled out of Saturday's game.
Here's what else Kelly had to say:
On players' focus being on actual game, not being distracted?
"They know him (LSU transfer Eli Ricks). You know he was here. Our guys are so much more focused on what they need to do and how they need to play more than any former relationships that they've had with players. I'm sure coach Saban is the same way. This is much more about being in the right emotional zone when you play the game and being locked in and focused. Our guys hear that from me all the time and I'm pretty certain that how it's going to be played."

On getting Harold Perkins Jr. prepared for face Bryce Young?
"I don't know that you can prepare anybody for a quarterback like Bryce young. I think what Harold brings is an athleticism that can close on him (Young) and forced the ball out of his hands. One thing that I think you got to be careful with is you're trying to make a big play on him, and he makes you look silly. We need to get the ball out of his hand. Harold's an extremely gifted athlete, close space, getting a good football position and in get the ball out of his hand."
On test for offensive line with freshmen Will Campbell and Emery Jones Jr. going against Alabama's Will Anderson?
"They're going to be a challenge. You just can't fan to one side. Both ends are outstanding players. We're going to have to chip, we're going to have to take the tight end and use him before he gets out. Slow release the tight end. We're going to have to chip with the back. I think our guys have done a pretty good job. The one thing about the SEC, that I've learned since I've been down here, is that you're getting really good pass rushers each week and you have to account for that. Within our system what we've done in the passing game, we've had to go through this. This isn't the first time, and we'll have to employ that again."
On the team's ability to remain even keel this week?
"As I told them, look at that stadium. It should be electric, but it's only going to be electric if we play well. It's going to be quiet if we don't play well. I told them you did a pretty good job of quieting the crowd at Auburn. You did a pretty good job of quieting the crowd of Florida because you played well, and the opposing team didn't. So, if you want this crowd to be in your favor, we got to go out and play well. I've said this many times it's a privilege to play in these kinds of opportunity games against an Alabama, but you got to go do something about it."

On preparing for possibility of rain Saturday?
"It never rains in Louisiana. Yeah, that's true. Might not the rain. Guys have sold me on the Chamber of Commerce (weather) since I've been here. It's so hot, it gets sticky, and it rains. I haven't seen any of that and I'm not going to believe that it rains here. You guys (media) think it rains? No. We've got wet ball drills and all those things. We practice any of those kinds of situations and scenarios. The biggest thing is obviously, a wet ball in terms of trying to throw the football. We've done that now three days and a couple of periods. I feel comfortable with whatever the weather conditions are."
On position of where open date falls in schedule?
"I think after four straight SEC games, I think it hit at the right time where the guys need a bit of a reset mentally and physically. I think it probably falls at the right time with that kind of schedule that we have with four consecutive SEC games. It gives them a good reset. They're anxious to play. We had two practices that last week and then for this week, it feels like camp again. These guys are a little bit, 'hey, can we get to the game please'? They were rushing off the field to stretch and do some things, get to the barber shop and get ready for the game."