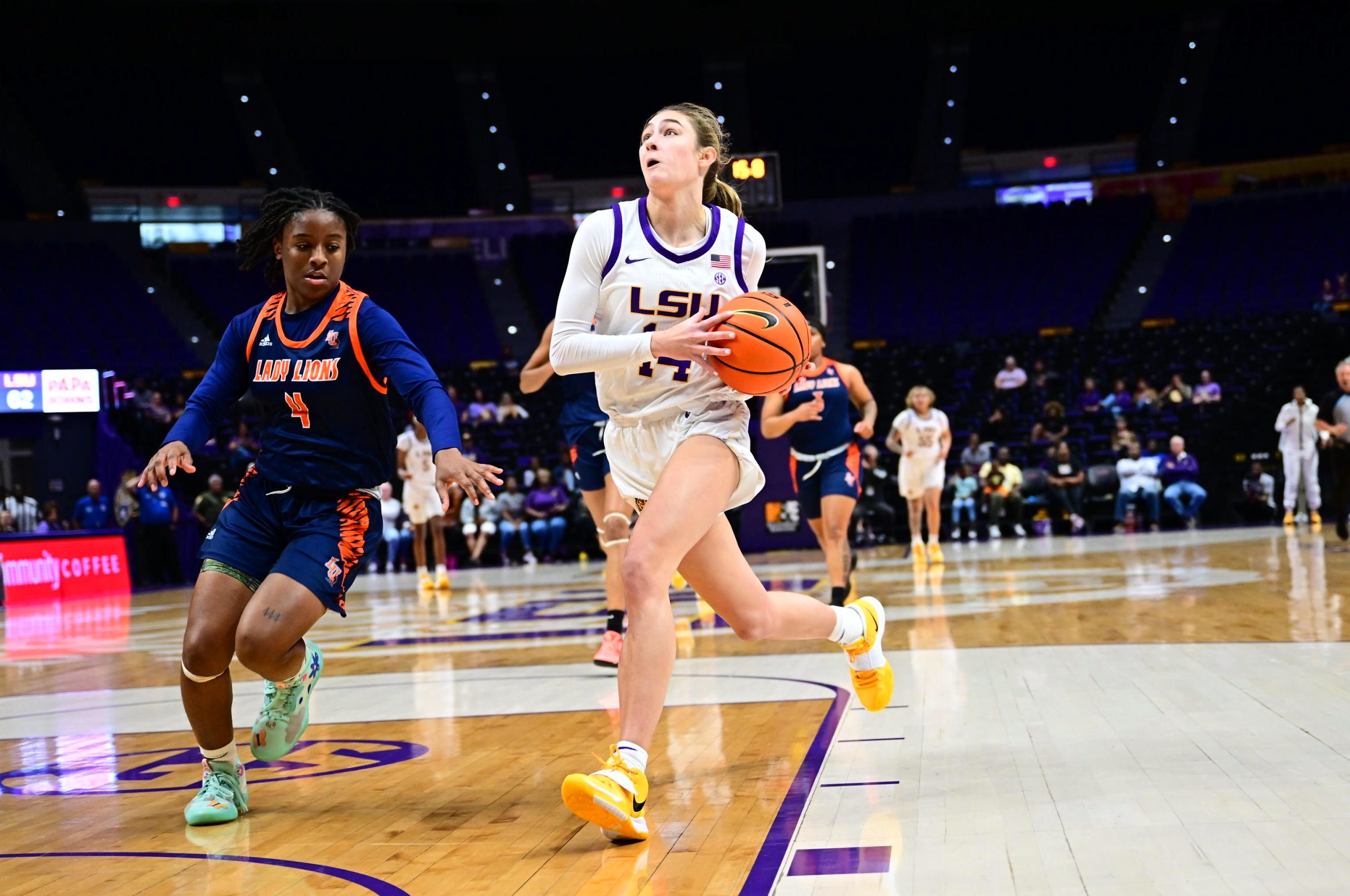 The No. 14 LSU Women's Basketball team defeated the Langston Lady Lions 121-46 at the Pete Maravich Assembly Center on Thursday night.
Timia Ware led the Tigers with 20 points followed by Freshman Sa'myah Smith who ended with a double-double, scoring 19 points and 11 boards, giving the Tigers five players in double figures.
Senior walk on Emily Ward had 17, Missouri transfer LaDazhia Williams had 13 and West Virginia transfer Jamine Carson 11 on three 3-pointers.
Coach Kim Mulkey held out starters Alexis Morris, Angel Reese and senior reserve guard Ryann Payne.
Langston's Hailey Jordan led the Lions with 9 points, followed by Jada Smith and Ayasha Thomas with 8 points apiece.
LSU shot an impressive 57% from the field, compared to Langston's 24%. The Tigers also won the battle on the glass, out rebounding the Lions 63 to 28.
Mulkey's second season at LSU will officially begin Monday at 7:00 PM CT as they host Bellarmine.