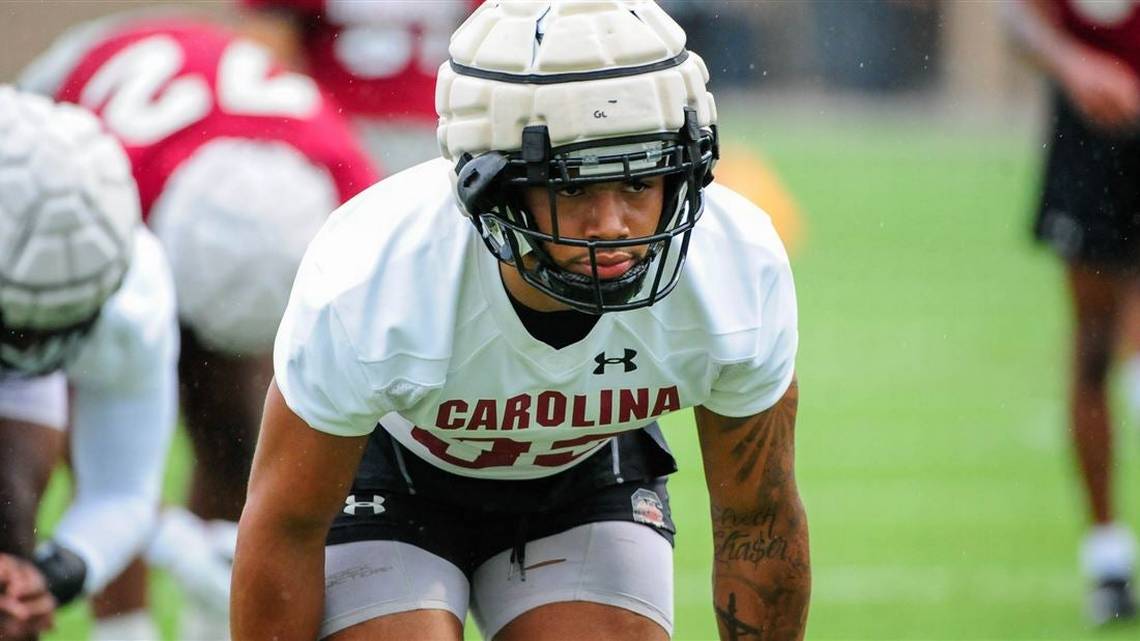 The same high school pipeline that produced NFL starters for LSU has sent the Tigers another promising player.
Former Archbishop Rummel standout linebacker Kolbe Fields has transferred from South Carolina to LSU, the school announced on Sunday.
"Kolbe comes from a winning high school football program, and he plays the game with speed and physicality," LSU football coach Brian Kelly said on the school's Twitter account. "He's a winner, and he is going to win a lot of football games as a Tiger. Good to have you back in The Boot."
The 6-foot-1, 225-pound Fields follows in the footsteps of such former Rummel greats at Kristian Fulton and Ja'Marr Chase that enjoyed standout careers at LSU before going to become starters in the NFL with the Tennessee Titans and Cincinnati Bengals, respectively.
Fields spent one year at South Carolina where he appeared in four games, mainly on special teams, and recorded one tackle against Florida before redshirting.
He entered the NCAA transfer portal on Jan. 24 and signed with LSU, giving the Tigers a total of 13 signees from the transfer portal and second from a linebacker, joining West Weeks of Virginia.
"Glad to be home," Fields said on his Twitter account. "Ready to work."
LSU also signed two high school players – one in each of the NCAA signing periods – in Orlando's DeMario Tolan (who is already enrolled in school) and Harold Perkins of Cypress, Texas.
LSU has four additional spots it can fill through the transfer portal.
Fields was the No. 54 outside linebackers according to Rivals.com following senior season in which Rummel went 6-2 and advanced to the second round of the Division I state playoffs. He had 58 tackles, six for loss, and two sacks.
Fields was selected to the All-Louisiana first team by MaxPreps.com after leading to Rummel to the Division I state title in 2019. He had 105 tackles, 10 for loss, three interceptions and forced two fumbles.
During his recruiting process Fields committed to both Memphis and Oklahoma State but wound up signing with South Carolina over scholarship offers from Houston and SMU.