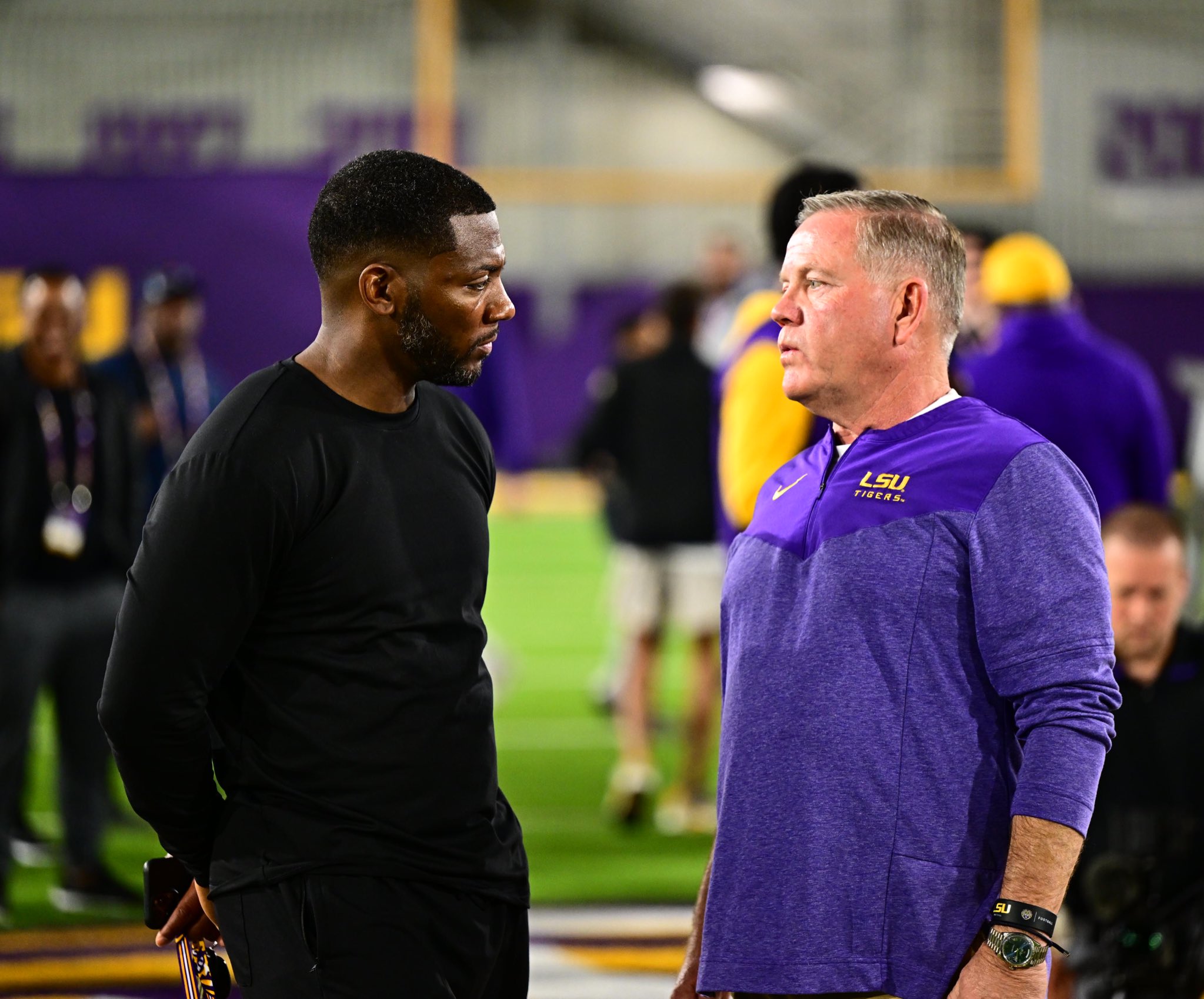 Filling the hole in his coaching staff left by the unexpected departure of defensive line coach Jamar Cain to the Denver Broncos is not something LSU coach Brian Kelly is too concerned with at the moment, he said Thursday following spring practice.
Kelly shared LSU's timeline for naming a replacement after Denver head coach Sean Payton poached Cain and indicated that a hire won't come before the end of spring ball.
"We will go through the spring, then put together our thoughts. Do we hire within or go outside? All of our options are on the table," Kelly said. "This is a position where it's important we examine all options."
Cain spent one season on LSU's coaching staff before jumping to the NFL. He had been an assistant coach in college football since 2013.
The defensive line coach position is crucial for the Tigers, especially in terms of recruiting.
Kelly said the team's senior defensive analyst Gerald Chatman, who spent last season at Colorado as defensive coordinator/defensive line coach, will coach LSU's interior defensive line the remainder of spring. New special teams coordinator/outside linebacker coach John Jancek will handle the team's ends.
Kelly also said this year's spring game, which will be on April 22, will take place and it will involve some full-contact scrimmage.
Prior to the start of spring practice, Kelly told Tiger Rag he thought this year's spring game may end up being some sort of "NFL Pro Bowl-like experience," aka, 7-on-7 flag football, due to LSU's lack of depth on the offensive and defensive lines.
While this year's spring game still will not likely resemble a regular game, the fact Kelly is committing to some scrimmaging during the event, means he is happy with the progress of his team in terms of filling in gaps along the respective lines.