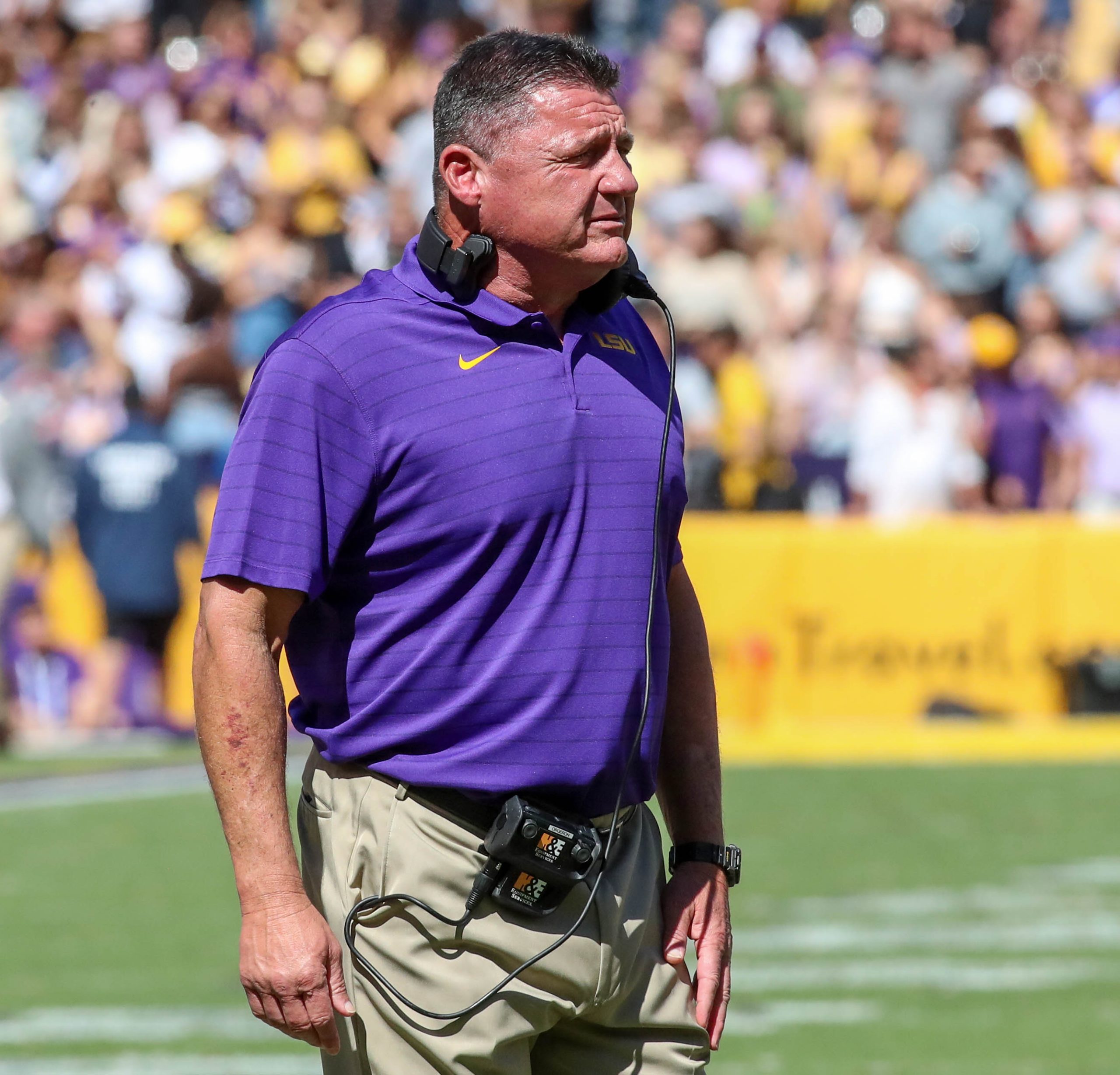 If LSU's 4-4 football team wins two more games to become bowl eligible, lame duck Tigers' football coach Ed Orgeron will collect $674,000 in addition to the $16.9 million buyout he's being handed.
The LSU Board of Supervisors unanimously approved Orgeron's separation agreement on Thursday.
As part of Orgeron's amended contract, he will receive $500,000 through the end of the regular season and $149,000 for the month of December. Then, he'll receive a $25,000 bonus if LSU plays in a bowl.. 
Also on Thursday, the Board approved a salary increase for LSU men's and women's track head coach Dennis Shaver. The men's team won the 2021 NCAA outdoors national championship last June.
Shaver's annual base salary moved $360,000 to $400,000 annually and he received a one-year contract extension through 2025. He also receives yearly supplemental compensation for media participation from $50,000 through 2022 to $125,000 through 2025.
His other annual supplemental earnings are $25,000 for remaining head coach, up to $52,500 in coaches awards, $10,000 per year for team academic performance and bonuses up to $100,000 for postseason appearances.