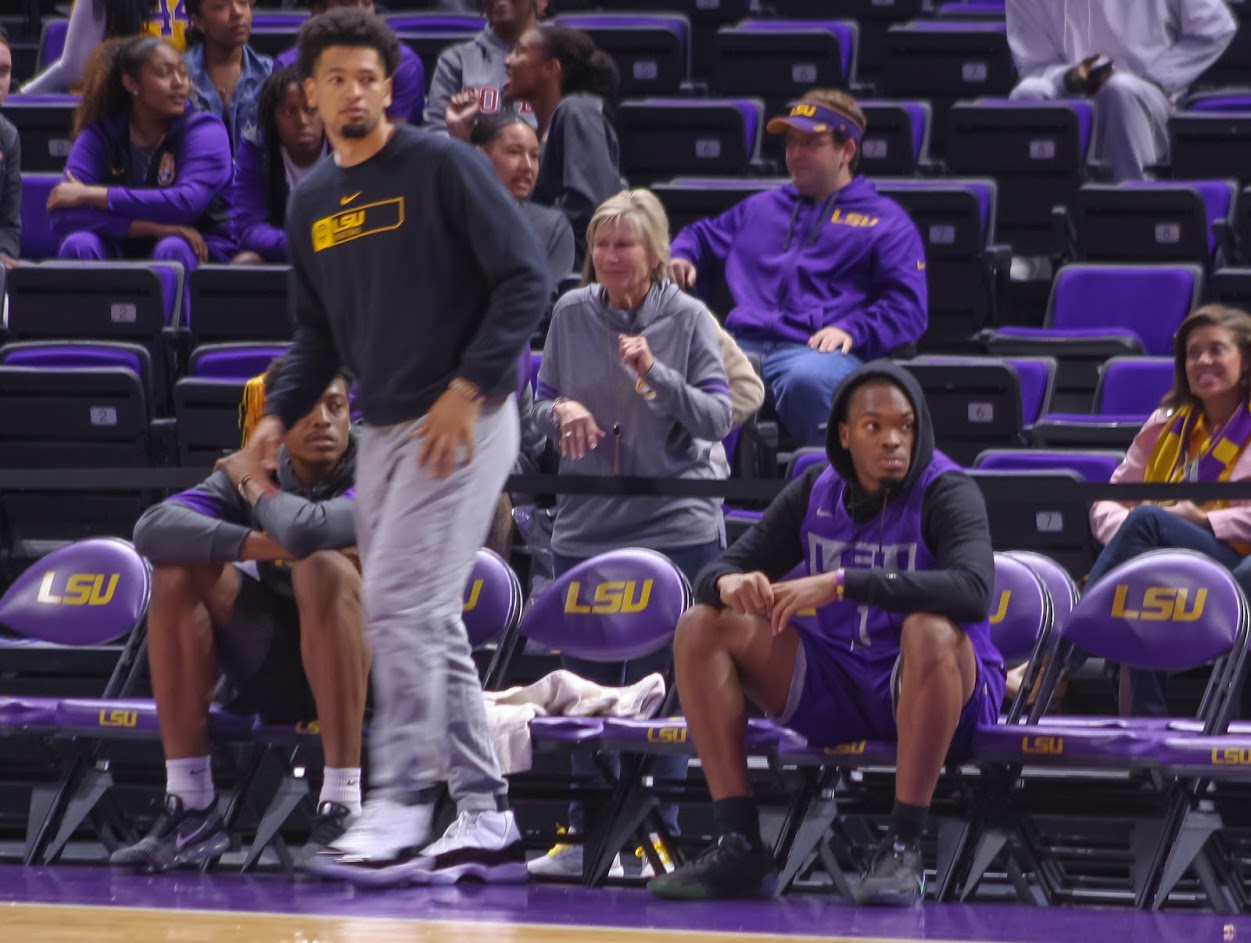 LSU basketball coach Will Wade didn't need to look at the postgame stat sheet assessing the Tigers' 75-65 victory over Nicholls State Saturday afternoon in the Pete Maravich Assembly Center.
"I assume after today when you plug all the stats in, we are worst in the country in turnovers," Wade said. "We were second to worst coming in the game. If we don't get that under control, it is going to be a long year."
The Tigers, with 25 turnovers vs. Nicholls, remain No. 2 in the country among 350 Division 1 teams, averaging 22.3. Only North Carolina Central is worse at 25.3.
LSU (2-1) managed to escape with a win over the inspired 2-2 Colonels by using their physical advantage inside. The Tigers dominated points in the paint 46-26 and in rebounding 45-27.
The starting LSU front line trio of Darius Days, Trendon Watford and Emmitt Williams combined for 45 points on 17-of-26 field goal accuracy and grabbed 28 rebounds.
Days (17 points, 11 rebounds) and Williams (11 points, 12 rebounds) recorded double-doubles.
LSU's backcourt of Skylar Mays and Javonte Smart shot a combined 0-of-7 from three-point range, part of the Tigers' 3-for-18 day from deep. Mays managed to lead LSU with 18 points.
Days credited the backcourt as well as Watford for his success.
"Javonte looked for me, Skylar looked for me, Trendon looking for me." Days said. "I'm just happy we got the win."
So was Wade, despite the turnovers.
"I was proud of our offensive rebounding." Wade said. "I thought Days played extremely well. I thought Skylar bounced back well with a positive turnover to assist ratio and eight rebounds. I thought Emmitt Williams played really well for us. There are some positives to take from it."
Nicholls coach Austin Claunch felt the same way about his team, even in defeat.
"This game was tough battle and I'm proud of the way our guys fought," Claunch said. "We were able to do a
good job of forcing turnovers, but we couldn't capitalize on them.
"I really liked how we played with physicality and energy and the first half, but we weren't able to maintain it in the second half."
LSU returns to action Tuesday at home for a 6 p.m. game against Baltimore-Maryland County. The Tigers then play in the Jamaica Classic in Montego Bay against Utah on Friday at 6 p.m. and Rhode Island on Sunday at 1:30 p.m.