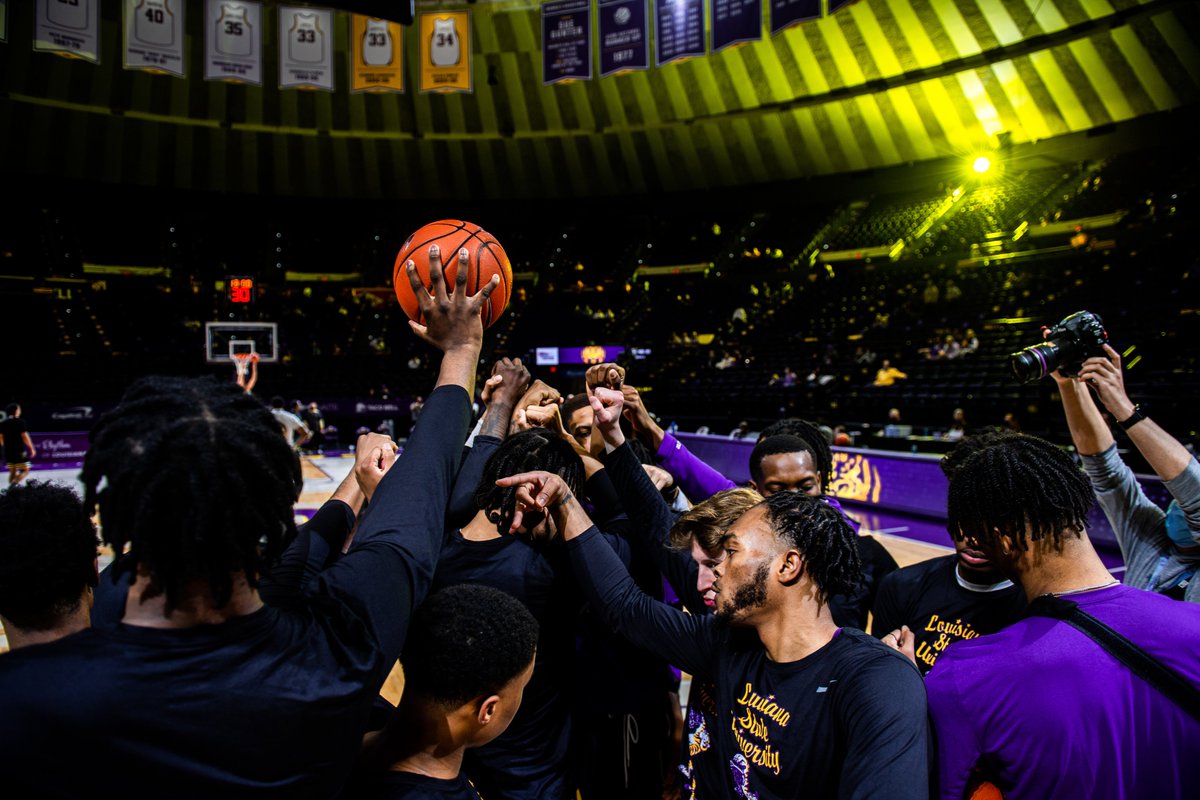 There have been social media snippets here and there of players in Indianapolis for this weekend's NCAA men's basketball tournament complaining of being in a quarantine lockdown while COVID-19 tests are conducted.
But LSU coach Will Wade and his East Regional 8th seeded Tigers know there are far worse things than being locked in hotel rooms at JW Marriott and having meals delivered to your door while you wear video game headsets and play interactively with your teammates.
"It's a different NCAA experience," Wade said in a Wednesday Zoom teleconference, "but you're not going to hear any complaining from LSU. We're excited to be here."
The NCAA moved its entire 68-team three-week tourney to Indianapolis to form a quarantine bubble like the NBA did last summer in Orlando when it finished its 2019-20 season.
LSU was released from quarantine Tuesday night and took a walkway from its hotel to the convention center next door for a 10 to 11 p.m. shootaround.
The Tigers bussed 90 minutes south to Bloomington on Wednesday afternoon to University of Indiana's Assembly Hall for a practice at the site of their 12:45 p.m. game Saturday vs. No. 9 seed St. Bonaventure.
Actually, almost two days of quarantine was just what LSU needed after playing three games in three days in the Southeastern Conference tournament and coming within a tip-in of beating Alabama in the finals.
"Last week took a lot out of us," Wade said. "We needed the rest."
The only item of note since LSU arrived Indianapolis on Monday was Wade confirming what he said a couple of hours earlier Wednesday on former Baton Rouge radio sports talk show Jordy Culotta's new streaming daily show.
Wade said ESPN announcer Dick Vitale, who provided game analysis for Sunday's SEC tourney finals, told him Saturday night in a phone call he would not mention the NCAA's almost two-year investigation of recruiting allegations against Wade and LSU.
"I told him I appreciated that," Wade said.
But Wade was told through post-game texts that towards the end of the broadcast Vitale was wondered out loud during the telecast why recruits would consider a school like LSU that was under investigation.
"He flat-out lied," Wade said. "I talked to him (Vitale) the day before the game and he said it was going to strictly be about basketball. Then, he gets on there and there's all sorts of other stuff from what I understand. I must have got 100 texts after the game."
But it was actually it was ESPN play-by-play announcer Karl Ravech who went diving into LSU's problems when an ESPN producer put up a graphic about LSU and the NCAA investigation late in the first half of Sunday's championship game.
The 81-year old Vitale stayed away from specifics of the case, praised Wade's coaching ability (he praised LSU's team throughout the game) and said LSU has "to sit back now and wait on what happens with that committee — the Independent Accountability Resolution Process.
"I mean, by the time they decide, he (Wade) may be 70 years old. I'll be long gone."
Ravech took that and ran with it.
"Wade was accused of either arranging or offering impermissible payments, and he's very aware," Ravech said. "He's not hiding under a rock about what is looming with regards to the NCAA. It's out there, and that awareness is something that may, may, cause some decisions to be made by kids about whether they attend LSU or other schools, who the NCAA has mentioned as well."
Vitale told Glenn Guilbeau of Gannett Louisiana and a Tiger Rag columnist Wednesday night that he did tell Wade is wasn't going to get into the specifics of the situation but he was told to talk about it on the air when the ESPN production truck put the graphic on-air.
"I didn't lie to Will Wade," Vitale said. "I'm really upset about what he said. My word is my bond."
Vitale told Guilbeau he has tried to reach Wade since the telecast and has left phone messages, but hadn't had a return call.