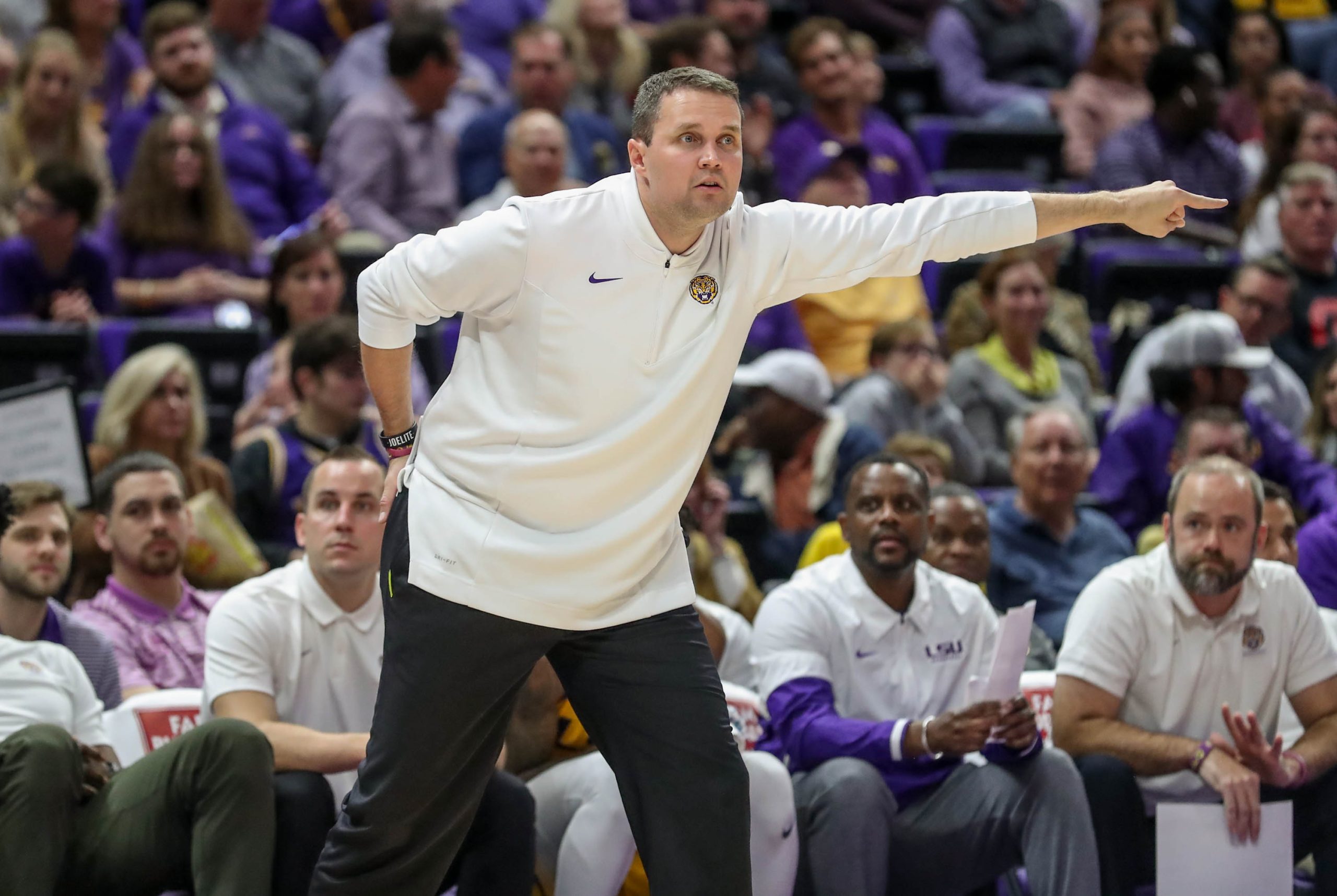 LSU fell six spots in the latest Associated Press Top-25 men's basketball poll, the casualty of a three-game losing streak.
The Tigers (15-4, 3-4 SEC) are ranked No. 19 following losses at Alabama and No. 18 Tennessee last week. The skid began with a loss to Arkansas on Jan. 15, the first defeat at the Pete Maravich Assembly Center this season.
Forward Darius Days missed the second half at Alabama with an ankle injury. He played 27 minutes at Tennessee.
LSU hopes to have point guard Xavier Pinson back for Wednesday's 8 p.m. home tipoff against Texas A&M on the SEC Network. Pinson injured his knee in a 79-67 win over Tennessee at the PMAC on Jan. 8.
AP Top-25 Poll, Week 12
1. Auburn (45)
2. Gonzaga (15)
3. Arizona (1)
4. Baylor
5. Kansas
6. Purdue
7. UCLA
Houston
9. Duke
10. Michigan State
11. Wisconsin
12. Kentucky
13. Texas Tech
14. Villanova
15. USC
16. Ohio State
17. Providence
18. Tennessee
19. LSU
20. UConn
21. Xavier
22. Marquette
23. Iowa State
24. Illinois
25. Davidson