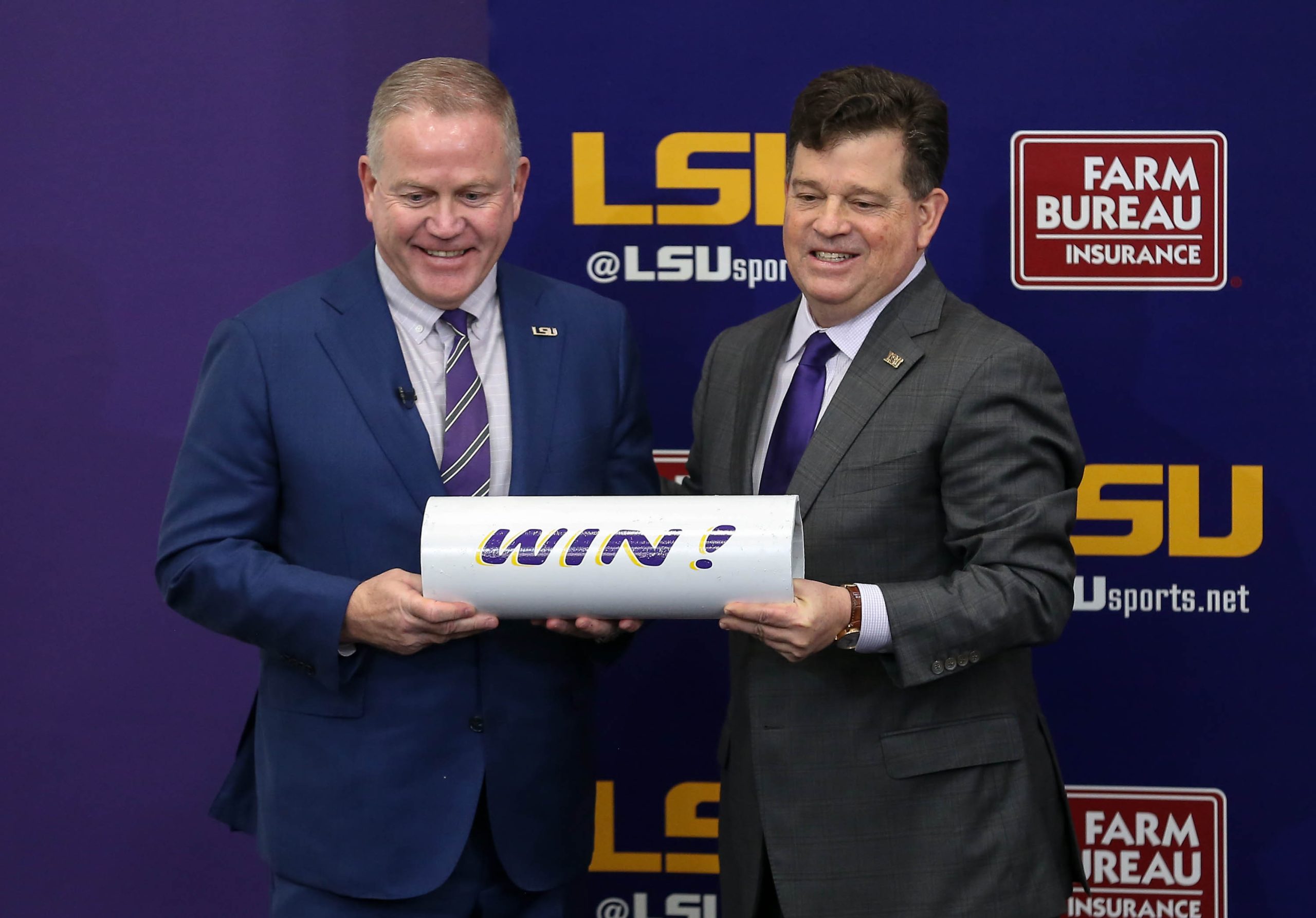 LSU's success in competition continues to be mirrored with outstanding accomplishments in the classroom with 10 of the school's teams scoring 990 or better, including six with a perfect 1000, in the release of the NCAA's Academic Progress Rate.
Teams scoring 1000 in the APR include men's cross country, women's golf, gymnastics, softball, beach volleyball and women's tennis. LSU's sports with a 990 or better include men's golf (993), men's tennis (993), women's cross country (993), and volleyball (995).
The APR provides a real-time look at a team's academic success each semester by tracking the academic progress of each student-athlete on scholarship. The APR accounts for eligibility, retention and graduation and provides a measure of each team's academic performance.
LSU's APR scores come on the heels of a record-high score of 92 in the NCAA's Graduation Success Rate which was released in November. LSU's 92 in GSR was a three point improvement from the prior year and bettered the previous mark of 90 set in 2017.
LSU has scored at least an 89 in the GSR for six straight years, ranking the Tigers near the top of the Southeastern Conference.
Other men's scores include the No. 1-ranked baseball team with a 981, swimming and diving at 978, men's track and field at 972, basketball at 934 and football at 923.
LSU's NCAA national champion women's basketball team scored a 976. Other women's scores include soccer at 989, swimming and diving with a 988, and track and field at 968.