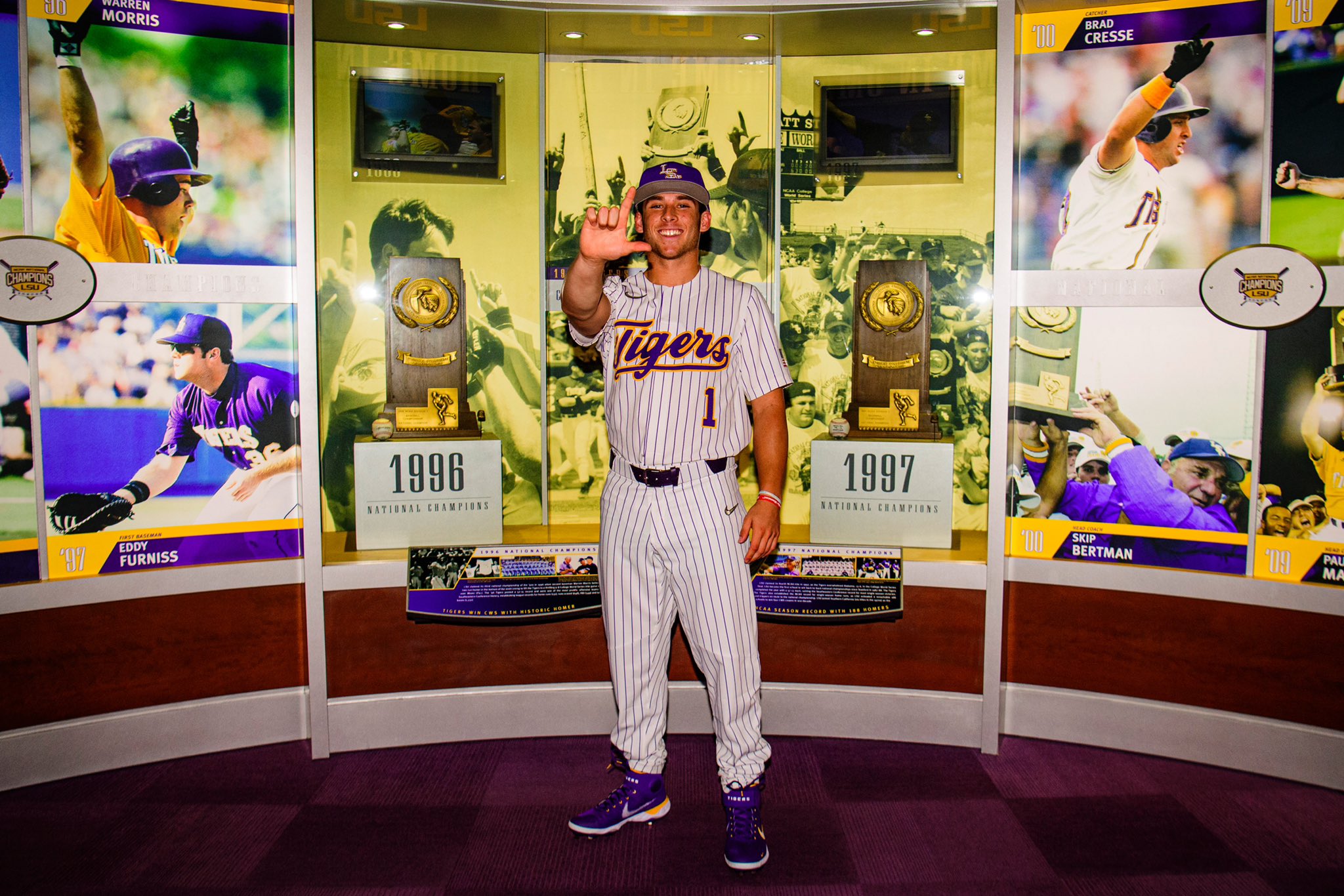 LSU's baseball program added a versatile infielder to its program Monday from the NCAA transfer portal.
The Tigers, who added hard-throwing, right-handed pitcher Dylan Tebrake of Creighton last week, picked up senior shortstop/second baseman Jack Pineda of Baylor.
The 5-foot-10, 170-pound Pineda announced the news on his Twitter page.
LSU's expected to have to sweat out the departure of starting second baseman Cade Doughty to the Major League Draft next month. The Tigers are expected to return junior shortstop Jordan Thompson, leaving LSU with a decision of where to play Pineda.
The native of Albuquerque, New Mexico started 105 games the last two years at Baylor, starting 23 at second base before making the full-time move to shortstop.
Pineda batted .300 with a .430 on-base percentage with 16 doubles, four homers and 33 RBIs during the 2022 season for Baylor where he was selected to the Big 12 Conference's honorable mention team. The Bears coach Steven Rodriguez resigned after a 26-28 record, 7-17 in Big 12 Conference games, and the program has experienced a rash of players, including Pineda, heading to the transfer portal.
Pineda was one of Baylor's top offensive threats in his first season with the program in 2021. He was third on the team with a .327 average, led the Bears in walks (33), doubles, (16) and runs scored (52), was second in hits (67) with four homers, three triples and 33 RBIs. He also had a .955 fielding percentage.
At Baylor, Pineda was a .313 hitter in 105 games, scored 108 runs with 31 doubles, eighth triples, 11 homers, 68 RBIs and .961 fielding percentage.
Pineda was a two-time all-state, three-time all-district and was twice named the Albuquerque Player of the Year at Cueva High School – batting .416 with 35 RBIs and 19 stolen bases as a senior. He signed with the College of Southern Nevada where he was chosen first team all-conference his first season where he batted. 360 overall and led the conference in league games with a .408 average. In his sophomore season, he upped his average to .369 and reached base in every game.
LSU also lost an infielder to the transfer portal with the departure of sophomore second baseman Will Safford, a product of University High. He was 0-for-5 at the plate this season after making a start and playing in six games in 2021 with eight runs scored and an RBI.
The Tigers have also lost Brody Drost, Blaise Preister, Michael Fowler, Brennan Holt (Oklahoma State), Alex Brady and Giovanni DiGiacomo to the transfer portal.