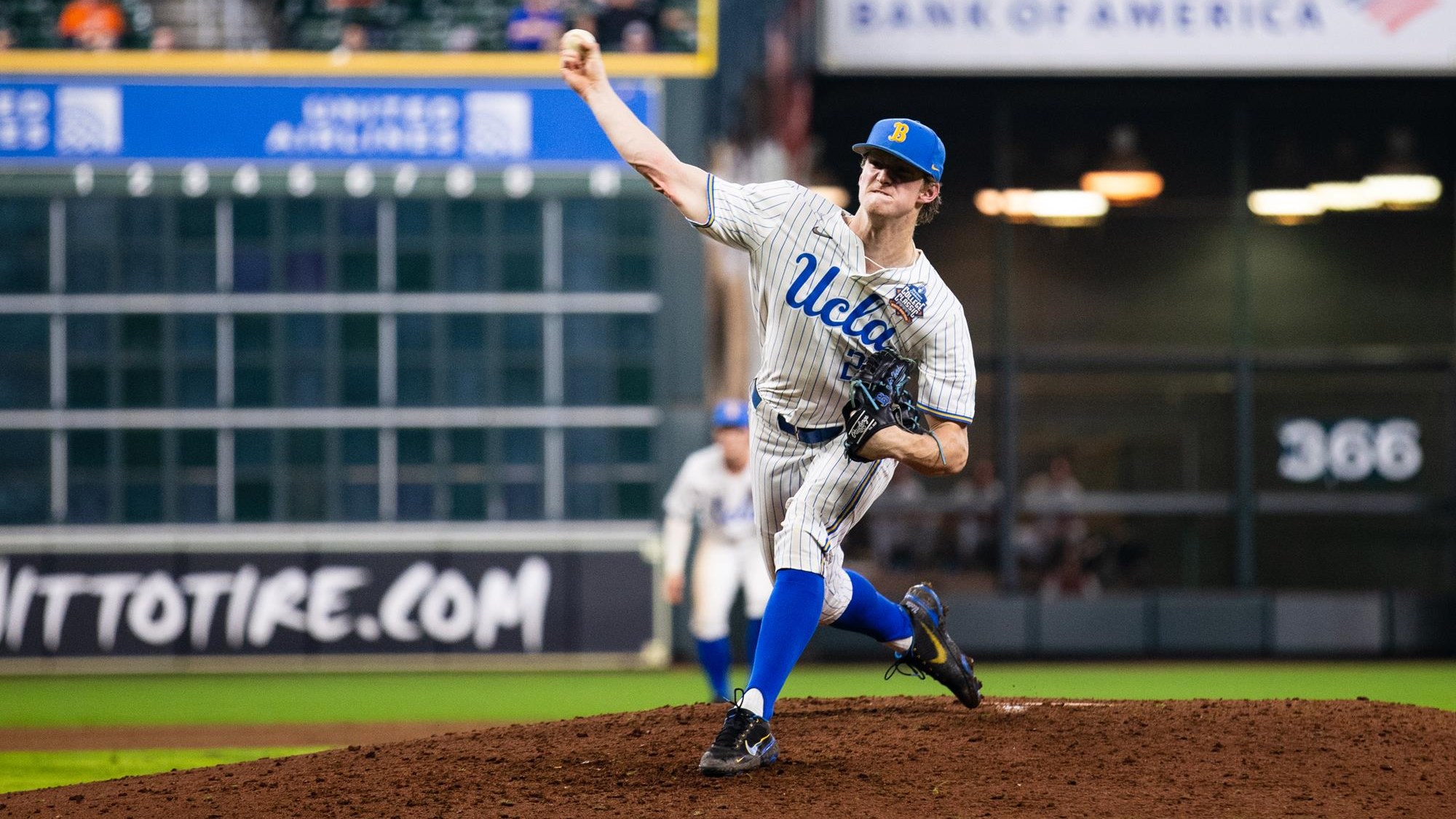 The pursuit of additional arms to bolster his future pitching staffs led LSU first year baseball coach Jay Johnson to his latest addition Wednesday from the NCAA transfer portal.
Freshman right-hander Thatcher Hurd of UCLA confirmed that he's transferring to LSU where he could have up to three years of eligibility.
The 6-foot-4, 200-pound Hurd, who entered the transfer portal June 9, changed the avatar on his Twitter page to a picture of himself in an LSU uniform. D1Baseball also reported the move with Hurd becoming the sixth player to transfer to LSU and third pitcher, joining Creighton's Dylan Tebrake and Vanderbilt's Christian Little.
A native of Manhattan Beach, California, Hurd was regarded as one of the nation's top pitchers coming out of Mira Costa High. He was rated the No. 1 pitcher in his home state, No. 9 ranked overall right-handed pitcher and No. 32 overall prospect.
Hurd, a converted catcher, also took part in the Under Armour All-American Game and Area Code Games.
Before truly taking off at UCLA, Hurd's freshman season was derailed by injury. He was 2-0 with a 1.06 ERA where in 34 innings, he allowed four earned runs with 48 strikeouts and 10 walks.
He was chosen the Perfect Game/Rawlings Co-National Player of the Week on March 8 for his combined work of 6.2 innings, two hits, no runs and 15 strikeouts against Long Beach State and Oklahoma. In the game with Long Beach, he struck out a career-best 12 batters in five innings.
After transitioning from a weekday to a weekend starter, Hurd left an April 3 start against Pac 12 Conference foe Oregon after two batters. He was later diagnosed with pars defect or a stress fracture of bones in his lower spine and was shelved for the remainder of the year.
Hurd, who started in six of his nine appearances, could receive a medical redshirt for the 2022 season.