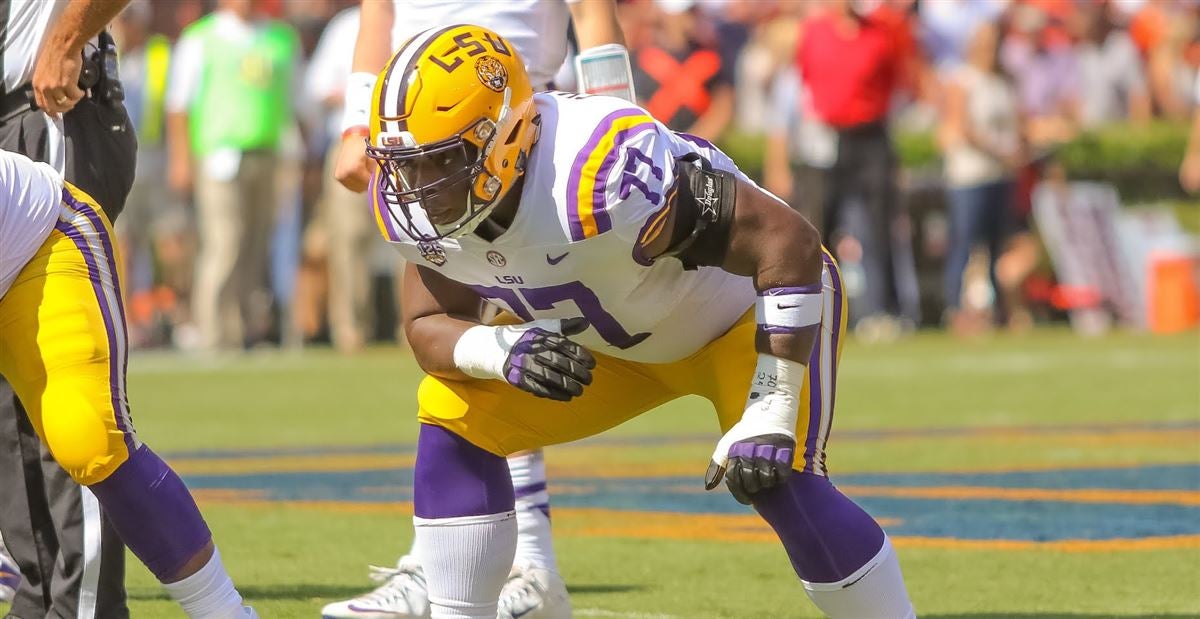 The absence of left tackle Saahdiq Charles from LSU practice on Wednesday set off widespread speculation and trepidation about his status for the season opener against Georgia Southern.
LSU coach Ed Orgeron offered some clarity about Charles' status heading into Saturday night — sort of.
"Saahdiq is ready to go," Orgeron said. "He's available to play if needed."
The coach also shared that both Adrian Magee and Chasen Hines are expected to see time at left guard in the opener.
Magee and Hines have been battling for the starting job since LSU opened Fall Camp, but Magee is the likely starter at this point because Hines missed so much practice time in camp.
"They're both going to play," Orgeron said. "Adrian would probably start right now because Chasen has been hurt, but that's going to go all the way up to game time. But it looks like Adrian is a little bit ahead."
MUM ON SUSPENSIONS
Orgeron declined comment on the possibility of suspensions heading into the season opener, saying any such discipline would be handled "in-house."
It has been Orgeron's policy to not announce or answer questions about suspensions since he took over as LSU's head coach.
"We're going to handle that in-house, and I won't talk about that kind of thing," Orgeron said. "We'll handle it all in-house just like we did last year."
GUNS A BLAZING
LSU plays at Texas next week, but Orgeron is adamant the Tigers won't hold anything back offensively in the season opener.
The new offense installed by Steve Ensminger and Joe Brady will be fully operation when foot meets ball at 6:30 p.m. in Tiger Stadium, according to Orgeron.
"We're coming guns a blazing," Orgeron said. "First game, let's go. Every game on our schedule is important."
The coach also provided a glimpse at just how fast LSU wants to operate its new offense.
LSU is definitely going to play at a faster tempo than it did last season by virtue of ditching the huddle, but turn the Tigers into Chip Kelly's teams at Oregon just yet.
"We'd like to have about 75-80 plays a game," Orgeron said. "Speed it up a little bit. I don't want to go too fast, though. We've got to get the defense a chance to rest."
BANGED UP CORNERS
LSU got a bit thinner at the cornerback position with Kelvin Joseph and Mannie Netherly transferring out of the program.
Of the remaining corners, three are dealing with minor injuries at this point.
Starter Kristian Fulton, who missed time early in camp, is about "90 percent" heading into the opener. His status is not in any jeopardy for the Georgia Southern game.
"He's healthy," Orgeron said. "I think Kristian is about 90 percent. He's still nagging a little bit."
Freshman backup Jay Ward is also "a little hurt right now," Orgeron said. Earlier this week, Orgeron said fellow rookie Raydarious Jones is dealing with an injury.