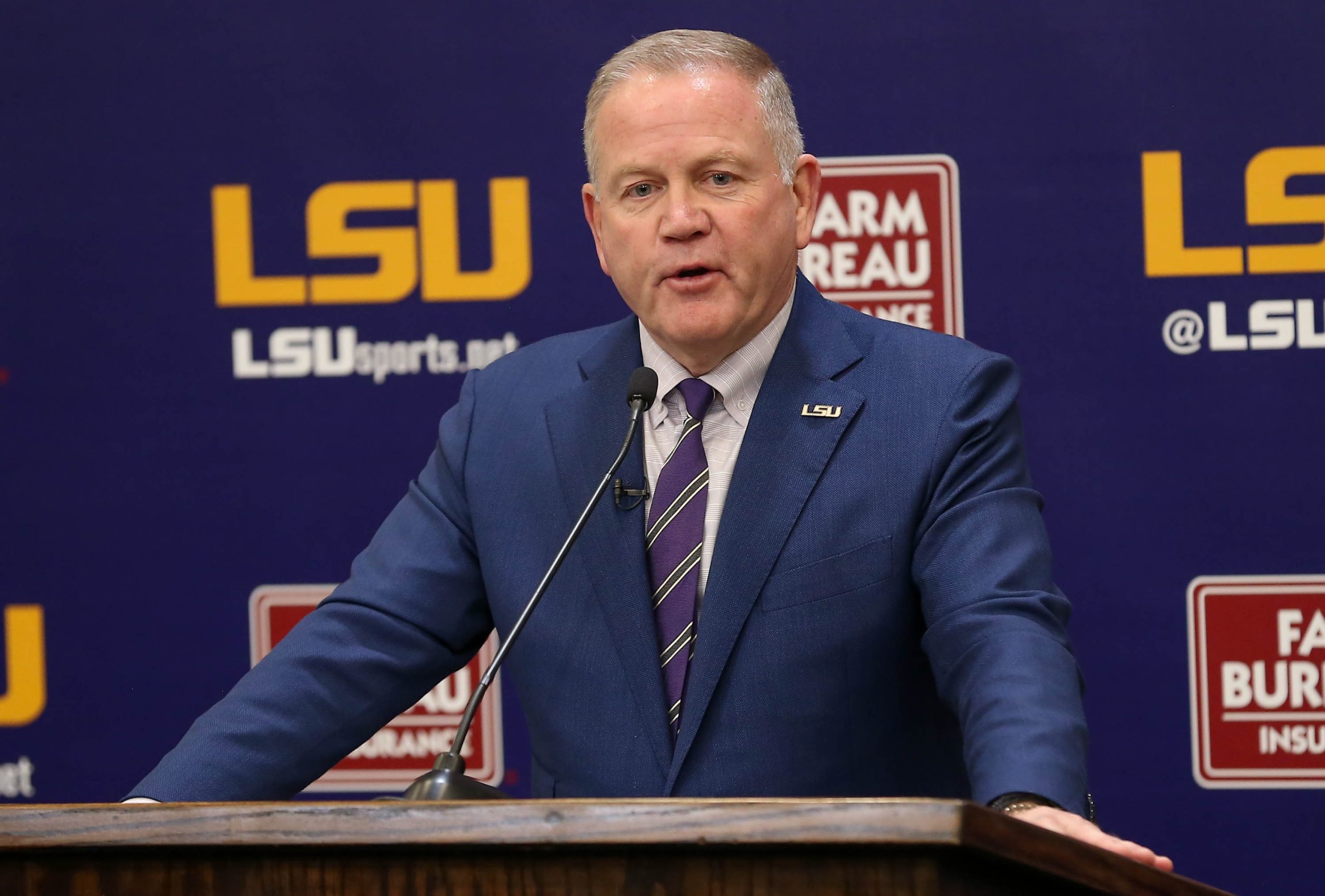 On the first day of LSU's preseason camp the Tigers are already down a veteran running back.
First-year coach Brian Kelly said during his post-practice news conference Thursday that junior running back Tre' Bradford had been "removed from the university" and would no longer be listed on the team's roster.
Kelly said laws concerning student-athletes privacy prohibited him from commenting further.
Bradford, who had one carry for 11 yards last year against Texas A&M, is a former four-star running back from Lancaster High in Dallas. His best game came against Florida in 2020, when he had 53 yards on 9 carries.
Depth in the Tigers' running backs room should help mitigate the loss.
LSU began preseason practice with plenty of players in contention for the starting job, although without a proven lead back similar to 1,000-yard rusher Ty Davis-Price in 2021.
Senior John Emery Jr. missed last season because of academic issues and returned in the spring, when the Tigers featured a jumbled running back situation.
Emery and sophomore Armoni Goodwin, who rushed for 65 yards in six games before getting injured, join this year's backfield along with junior Josh Williams and Penn State transfer Noah Cain.
Emery returned to action during spring practice and, despite an ankle injury, carried four times for 24 yards and scored a touchdown in LSU's spring game. Bradford had nine attempts for a game-high 85 yards in spring game action, Williams added 10 carries for 51 yards and Goodwin scored twice and had 71 yards on nine carries.
Emery has played in 19 career games with three starts and had rushed 114 times for 566 yards and seven touchdowns before being ruled ineligible. He's also caught 20 passes for 133 yards.
Cain arrived after LSU's spring practice and after three seasons, including a redshirt year, at Penn State. He's had eight career starts in 24 games and rushed 192 times for 790 yards and 12 touchdowns. He also had 24 catches for 154 yards.
"They're all going to have a great chance to contribute," Kelly said of his running backs.
"I really like the depth of the group. You add Cain to that mix. All of them have a chance to contribute, much like we saw in the spring game when we had a lot of guys contribute. I think that's probably what's going to happen here this year and I'm OK with that. I think that's great."