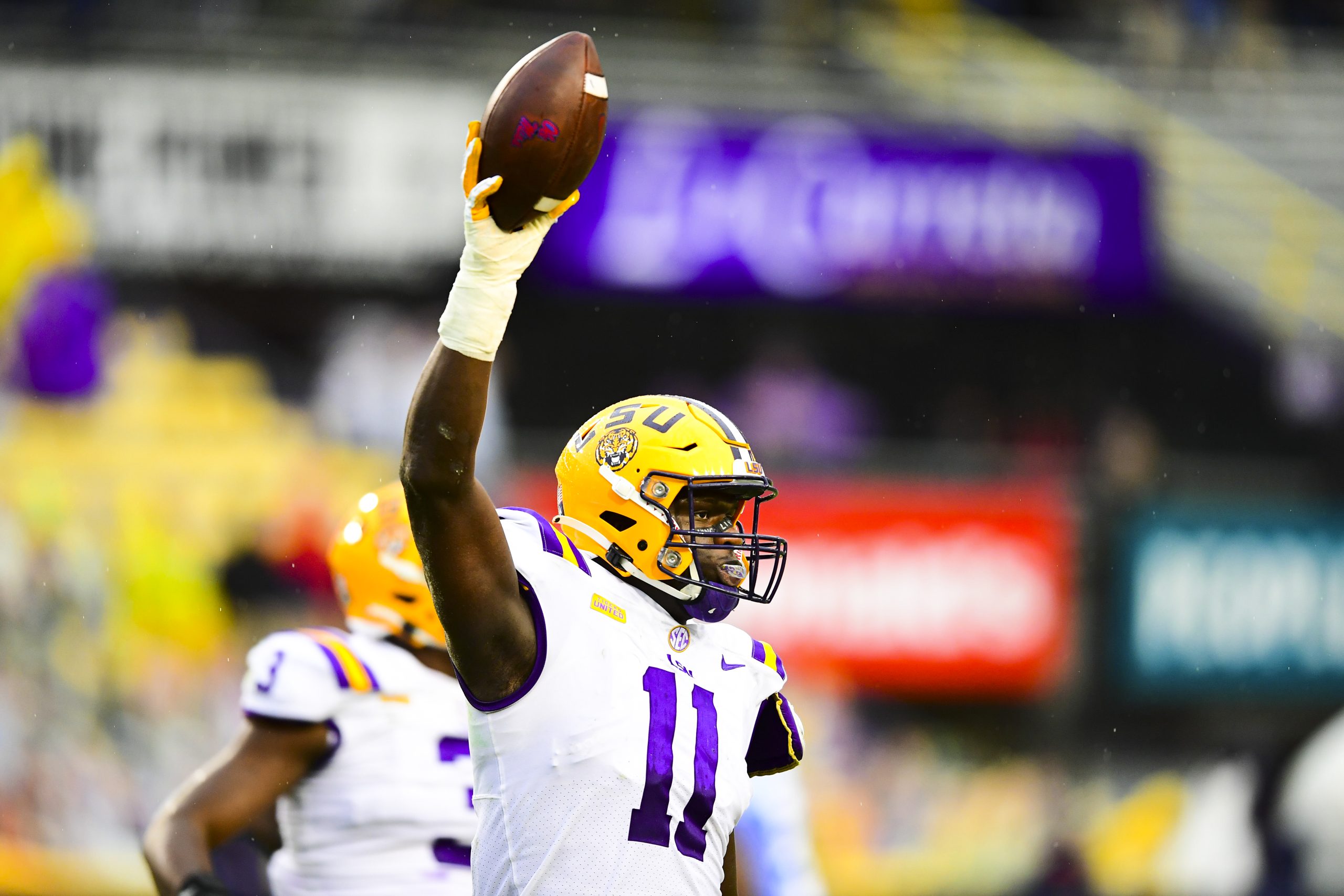 LSU will be without a third starting member of its defensive line for the Citrus Bowl.
First-year coach Brian Kelly announced Wednesday during his final radio show of the that fifth-year senior defensive end Ali Gaye would not be participating in the Tigers' game against Purdue on Jan. 2 at noon in Orlando.
Kelly's statement came a day after defensive tackle Jaquelin Roy declared for the 2023 NFL Draft, joining defensive end BJ Ojulari as players that opted out of playing in the bowl game.
"We have to be creative," Kelly said of that unit. "We are juggling some guys there in the defensive line."
LSU lost promising sophomore defensive tackle Maason Smith in the first quarter of the season opener against Florida State. In his absence Missouri transfer Mehki Wingo emerged into a staple on the line and earned third team All-America honors with 44 tackles, four tackles for loss, two sacks and two fumble recoveries.
Ojulari, a first team All-Southeastern Conference selection, was fifth on the team in tackles with 58 and had 5 ½ sacks in 11 games. Roy was seventh with 49 tackles in 13 games.
The 6-foot-6, 265-pound Gaye, who returned for a fifth season, was 12th with 36 tackles that included a high of six against Texas A&M. He had six tackles for loss for minus-24 yards, 2 ½ sacks, two pass break-ups and forced two fumbles.
A native of The Gambia, who moved to the United States with his parents and settled in Lynnwood, Washington, Gaye had a total of 87 tackles in his career, 18 tackles for loss, seven sacks and 10 passes defensed.
Gaye has accepted an invitation to play in the Senior Bowl on Feb. 4 in Mobile, Alabama.
Further reducing LSU's depth at defensive end was the departure of reserve sophomore Desmond Little, who had six tackles in seven games, to the transfer portal.
The Tigers are expected to rely more on sophomore defensive tackle Jacobian Guillory (11 tackles in 13 games) and sophomore defensive end Sai'vion Jones (22 tackles, 5 TFLs, 3 ½ sacks in 13 games).
Kelly also mentioned freshman All-American linebacker Harold Perkins Jr. (69 tackles, 11 ½ TFLs, 6 ½ sacks) as a player that could play some defensive end.
"We're going to utilize him in the fashion that we can get the most out of him," Kelly said.