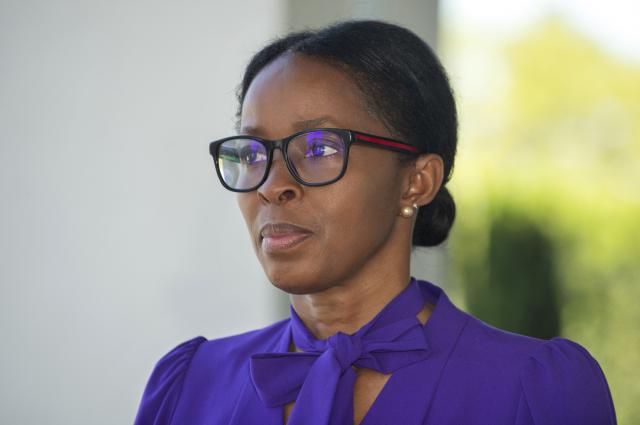 A federal judge has dismissed racketeering claims made by former LSU associate athletic director Sharon Lewis against LSU athletic department officials, The (Baton Rouge) Advocate reported this week.
It's not the first time that's happened.
Lewis filed a $50 million lawsuit in April 2021 that alleged LSU officials violated the Racketeering Influenced and Corrupt Organizations (RICO) Act to cover up Title IX complaints. The suit also claimed Lewis was a victim of retaliation for reporting allegations former LSU football coach Les Miles sexually harassed student workers.
U.S. District Judge Susie Morgan dismissed the RICO claims in December, Tiger Rag reported at the time, and ruled then that the charges were time barred. However, Lewis was permitted to add RICO claims to her suit if the allegations occurred after April 2017.
Morgan also ruled then that Lewis, who is represented by Shreveport-based attorney Larry English, could continue to sue for retaliation.
Morgan has not yet ruled on Lewis' claims against LSU of race-based and sex-based discrimination, retaliation and a hostile work environment.
The same judge, according to an order signed June 16 and as reported by The Advocate, dismissed the RICO claims LSU athletic director Scott Woodward, former athletic director Joseph Alleva, executive deputy athletic director Verge Ausberry, senior associate athletic director Miriam Segar and three attorneys (Robert Barton, Vicki Crochet and Shelby McKenzie) from the Taylor Porter law firm.
Morgan ruled Lewis' legal team did "not even attempt to establish a causal link," between the alleged racketeering and damage to Lewis' career, The Advocate reported Monday.
Meanwhile, The Advocate also reported that on May 26 Lewis' representation was "sanctioned in state court, after a request from the Taylor Porter attorneys" who "argued that Lewis' legal team did not do their due diligence before making a case against the Taylor Porter attorneys." Implementation of the as-yet unspecified sanctions are scheduled for Sept. 2.
Lewis' team plans to appeal both the RICO dismissal ruling and the sanctions request ruling, the Advocate reported, citing a spokesman for her attorneys.
   Lewis, who filed in both state and federal courts, was fired Jan. 5 by Woodward from her position as the school's associate athletic director of football recruiting, Tiger Rag reported in January.
Lewis later amended her suit and alleged LSU running backs coach Frank Wilson "exposed himself to her" when he was working for the school in 2013. Wilson, who went on to become head coach at UTSA and McNeese, has since returned to LSU to work for new Tigers coach Brian Kelly.