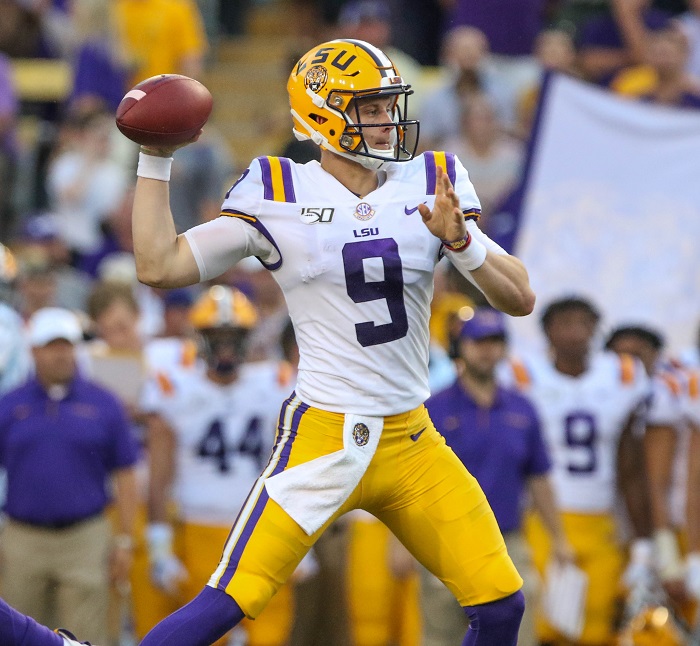 LSU quarterback Joe Burrow picked up his fourth Southeastern Conference Offensive Player of the Week award, breaking the program's record for individual awards just seven weeks and six games into the season.
Burrow earns the nod two days after completing 21 of 24 passes for 292 yards and three touchdowns with no turnovers in LSU's 42-28 victory against then-No. 7 Florida.
With 25 passing touchdowns this season, Burrow sits just three shy of the school record.
Freshman cornerback Derek Stingley also earned a weekly honor as the league's Freshman of the Week.
Despite getting targeted a few times with success by Florida quarterback Kyle Trask, Stingley helped seal the game with an interception in the end zone midway through the fourth quarter. It was his third interception in as many games.
Stingley currently leads the SEC in total passes defended through six games.
Photo Credit: Terrill Weil