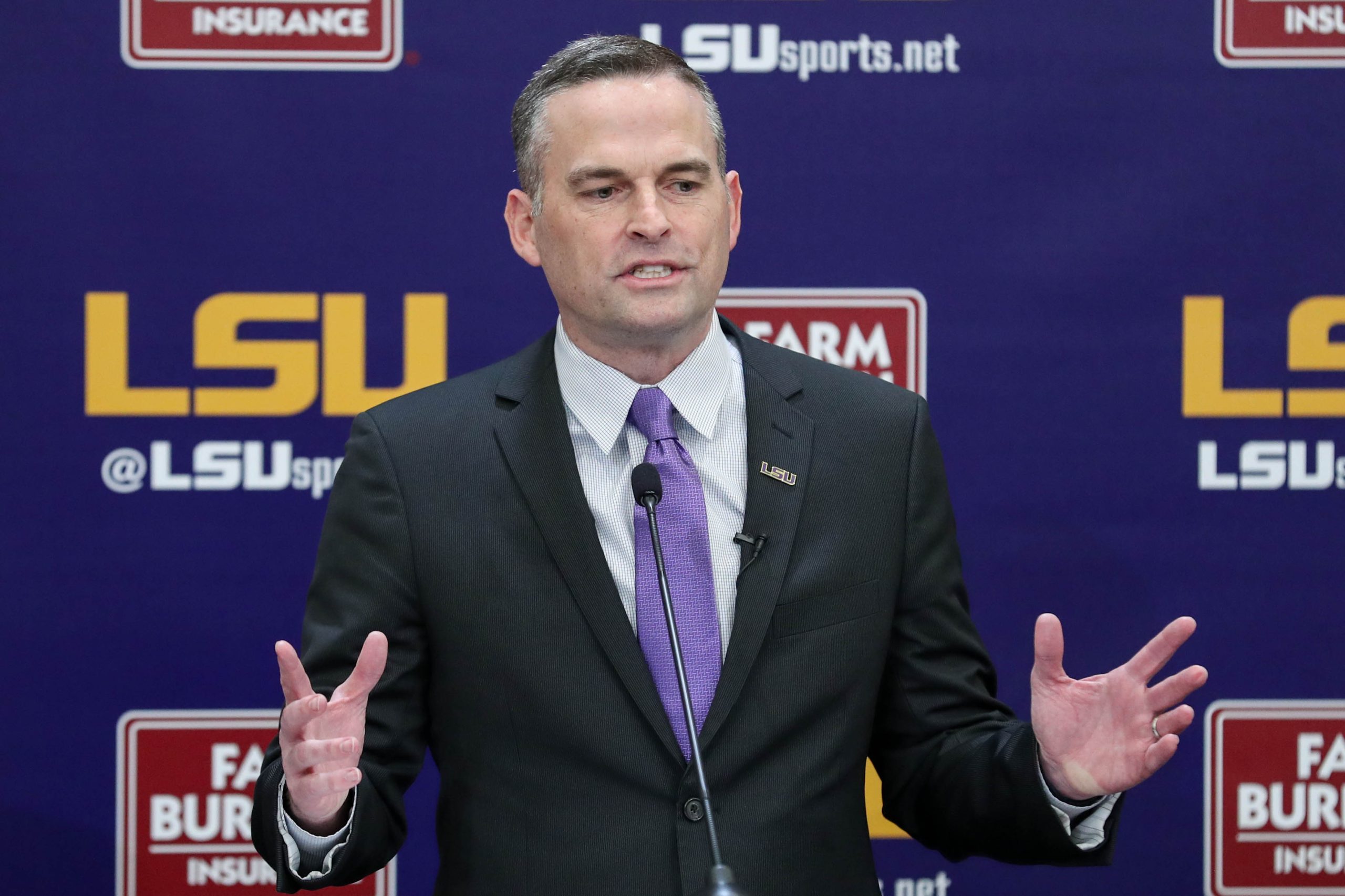 The revolving door is spinning in both directions for LSU men's basketball these
days, reminiscent of Dale Brown's departure after the 1996-97 season.

Both times, change was precipitated by an NCAA investigation. The Tigers got smacked pretty hard in losing six scholarships over a three-year period and were unable to participate in postseason play in 1999.

Although neither Brown nor assistant Johnny Jones were found to have committed major violations, two boosters were forced to sever ties with the program.

The penalties don't sound bad by today's standards, but they were crippling.

Coach John Brady at one point had only 10 scholarship players and never stopped reminding anyone within earshot. Once, a photo of Brady holding up both hands on the sideline of a game was posted, prompting one smart aleck writer to remark, "He's saying '10 scholarships.'"

That said, LSU is in for another world of hurt and I hope fans aren't surprised. The accusations lingered for four years after revelations of Coach Will Wade's infamous "strong-ass offer" phone call appeared on an FBI wiretap transcript.

That it took four years to complete the investigation is to the ever-loving disgrace of the NCAA and its process. It's going to be really interesting to see how national champion Kansas gets treated since it and a few other schools or waiting for their investigation rulings.

In 1998, LSU did not receive the dreaded "lack of institutional control" phrase in the finally tally. The coming sanctions are going to be heavy – or at least should be – by any standard, and with the investigation handled by the IARP, there is no avenue for appeal, and the investigating may go on another year, according to some reports.

Not only did Wade get caught red-handed with five Level I violations, at times failing to cooperate or obstructing the investigation, but, even more indicting, the violations were described as planned and purposeful.

While LSU can put all the blame on its rogue coach, it looks pretty bad for keeping him on, especially after he refused to meet with school officials when the allegations first broke. It may have been to prevent Wade from suing over being fired when there hadn't yet been an investigation. LSU allowed Wade to collect a hefty salary for four more years, showing in a sense crime does pay.

Don't worry about LSU (the school) getting away clean. The school has another Sword of Damocles hanging over its head with two Title IX investigations underway, which could hit it where it really hurts: federal funding.

The school could lose a substantial chunk of money and will be open to lawsuits from victims, of which there are a few. On top of that the Office of Civil Rights could impose corrective action.

There's a lot of cleaning that has already begun and will continue into the future. The first step was hiring Matt McMahon from Murray State. Unlike Brady, who came from tiny Samford, McMahon is making the jump from a mid-major and looks like a decent catch. He's young with a clean record and a history of success with four conference titles in five seasons and NCAA Tournament victories in 2019 and 2022.

His former players like him enough that two of them followed him to Baton Rouge, which is good because 11 players left behind by Wade are leaving.

McMahon made a good move in hiring Casey Long, a Leesville native who can help reel in local talent. LSU didn't have a scholarship player from Louisiana on its roster this season. Cody Toppert is also a good get from a Memphis program that has no trouble finding talent.

McMahon picked LSU despite the coming storm clouds. He could have had numerous other head coaching gigs without the hassle of sanctions, but Brady showed the last time this happened it doesn't take much time to turn it all around. In football it takes a couple or three years.

Basketball fortunes can pivot on a single player.

One season after they were banned from postseason play, Brady got LSU to the Sweet 16 on the back of Stromile Swift. Six years later Brady had the Tigers in the Final Four.

One thing in McMahon's favor is that there isn't just a sea change at LSU, where the school has hired new coaches for its top four major sports in the span of less than a year. The college sports world now accepts paying athletes as legal and it remains to be seen how it all will flesh out.

Together with the transfer portal, college sports is taking on much more of a professional look. I just hope NCAA and school officials toss the ridiculous "student-athlete" term, for what are better described as employees, into the trash can.