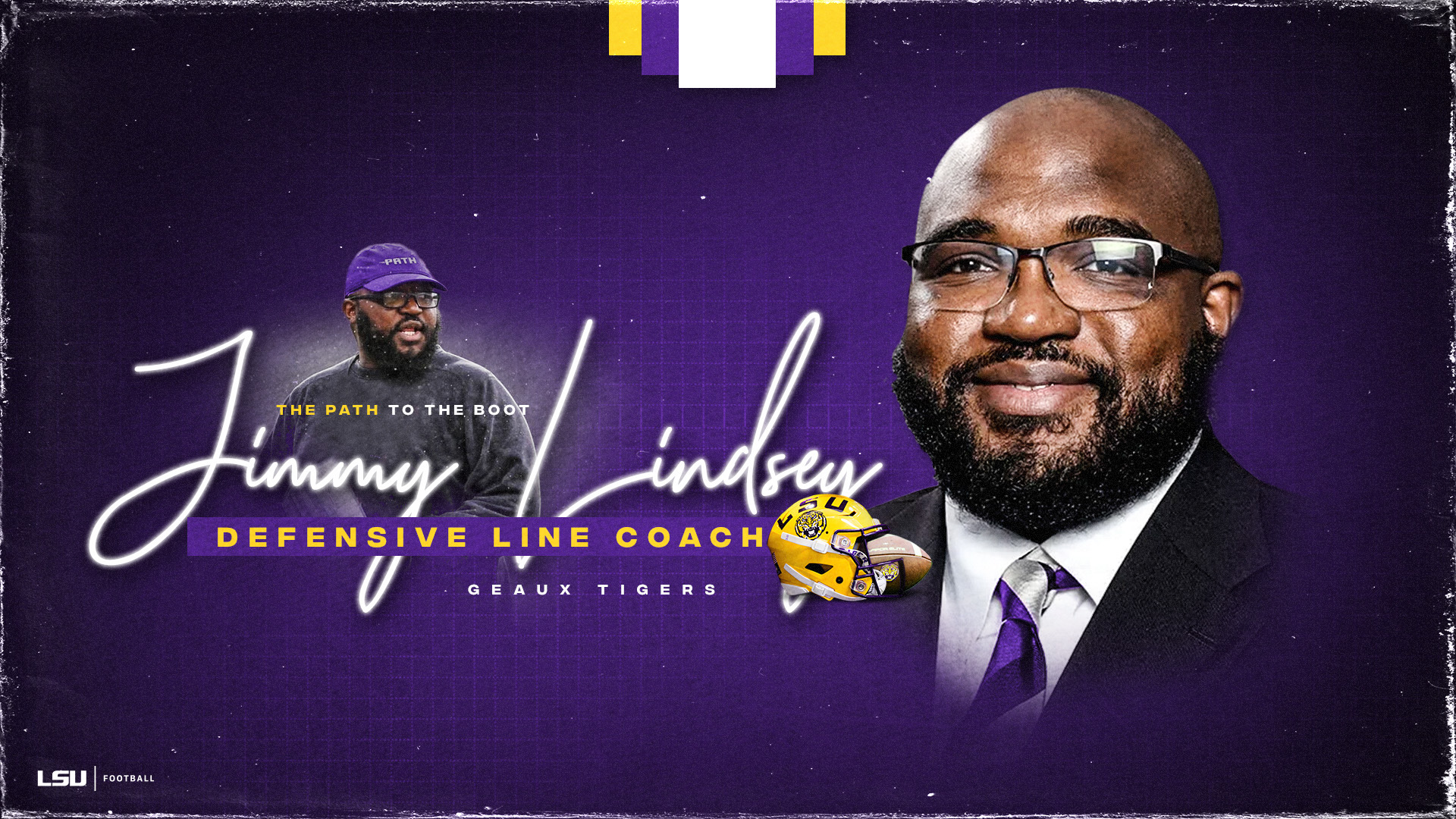 What was reported as a possibility on Friday became a reality on Monday when LSU football coach Brian Kelly announced the hiring of Jimmy Lindsey as his new defensive line coach.
"Jimmy is an outstanding defensive line coach and we are excited to welcome him to our staff," Kelly said. "He will do a great job of not only coaching our players on the field, but also helping them develop off the field as we continue our commitment to graduating champions.
"Jimmy has a proven track record of developing defensive linemen and I know our players are going to benefit from his expertise."
Lindsey comes to LSU after coaching the defensive line at South Carolina for the past two years. He brings over 20 years of collegiate experience coaching the defensive line to the LSU program.
One of Lindsey's defensive linemen at South Carolina was selected in the third round of the NFL Draft on Friday as Zacch Pickens was taken with the 64th overall pick by the Bears.
Lindsey, who was born in Cheraw, S.C., and lists Morven, N.C., as his hometown, spent the 2020 season coaching defensive ends on Lovie Smith's staff at the University of Illinois. He served as the defensive coordinator in the Illini's season finale at Penn State after Smith was relieved of his coaching duties. Under Lindsey's tutelage, Owen Carney Jr. earned second-team All-Big Ten honors.
Lindsey joined Illinois after three seasons at Western Kentucky where he was Hilltoppers' defensive line coach in 2017, before coaching the defensive ends and serving as the recruiting coordinator in 2018 and 2019.
Lindsey's coaching career began at his alma mater, Chattanooga, where he was an assistant in 2000 and 2001 as he finished up his degree. Following graduation, he was named the Mocs' linebackers coach in 2002.
He then spent four seasons (2003-06) at Gardner-Webb, where he coached the defensive line, linebackers, special teams and was also the recruiting coordinator. Under Lindsey's guidance, Harold Wells was named the 2004 I-AA Football Gazette National Defensive Lineman of the Year, and defensive end Brian Johnson was drafted by the Kansas City Chiefs in 2008.
Lindsey coached at Miami (Ohio) in 2007-08, serving as the defensive ends coach and co-special teams coordinator, then one year at Tennessee-Martin as the defensive line coach before returning to Chattanooga for two seasons (2010-11) as the defensive line coach and special teams coordinator. In 2011, four of Lindsey's defensive linemen earned All-SoCon honors including first-teamer Josh Williams.
Lindsey then spent four years working at Furman University from 2012-15. He was the Paladins' defensive line coach for three seasons before adding the title of Assistant Head Coach in his final season in Greenville. He mentored defensive end Gary Wilkins to All-America honors in 2014 and a contract with the Oakland Raiders. Lindsey also helped Furman win a Southern Conference championship in 2013.
Lindsey spent the 2016 season at Georgia Southern, working as the defensive line coach, before moving on to Western Kentucky.
Lindsey also has had the opportunity to work with four NFL teams (Cleveland – 2006; Detroit – 2008; Denver – 2010; San Diego – 2013) in the Minority Coaching Internship program.
Lindsey was a linebacker at Chattanooga from 1996-99, serving as a team captain as a senior season and was the recipient of UTC's Marco Sheppard Mr. Hustle Award. He graduated in 2001 with a degree in sports administration.