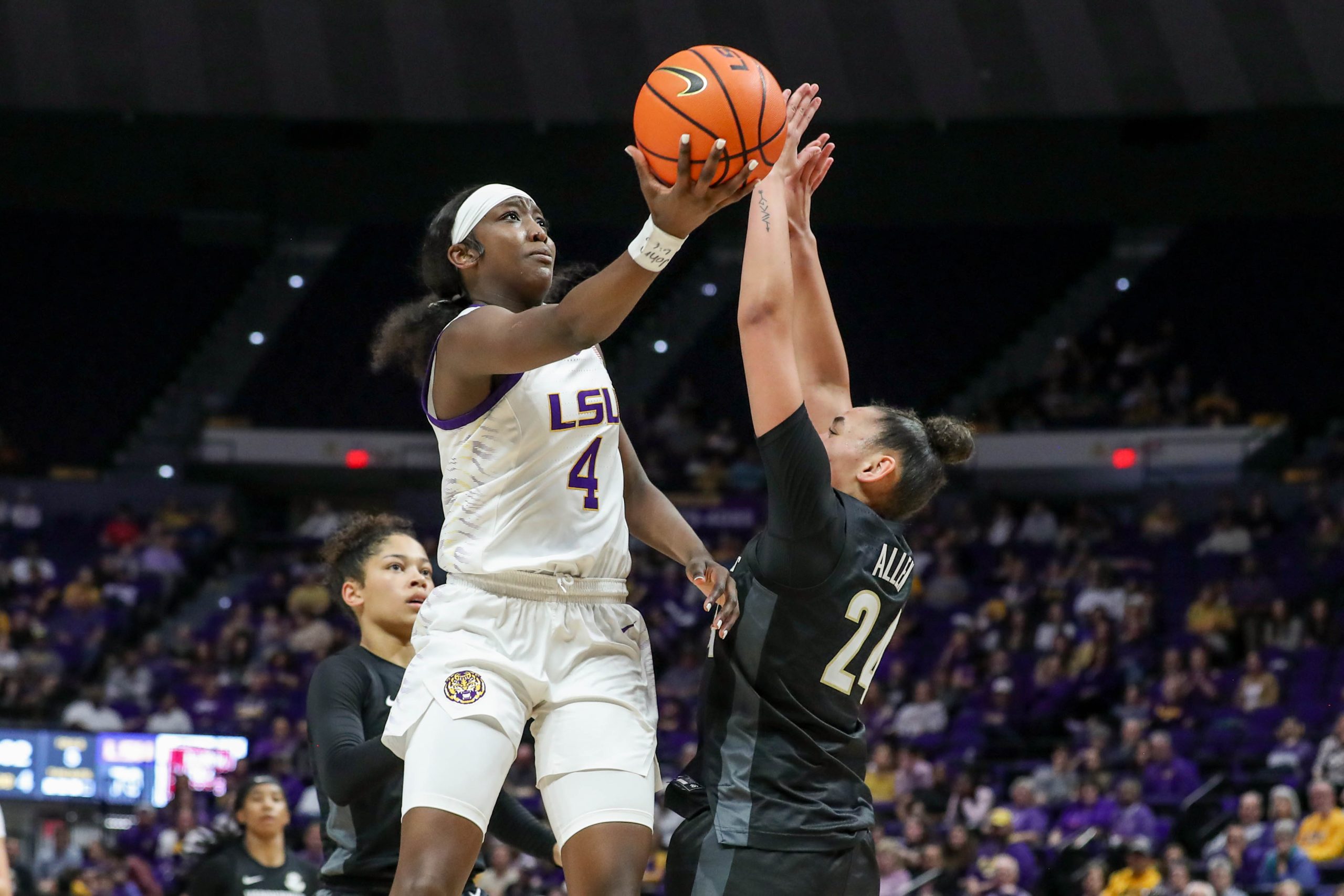 The reigning national champion LSU women's basketball team of third-year coach Kim Mulkey will get to enjoy an island paradise during the Thanksgiving holidays this season.
The Tigers, who return three starters and six letter winners from their national title team, will travel to the Cayman Islands for the Cayman Island Classic on Nov. 24-25.
LSU faces Niagara of the Metro Atlantic Conference on Nov. 24 at 12:30 and Virginia of the Atlantic Coast Conference a day later at 4 p.m. at the John Gray Gymnasium.
LSU opens the 2023-24 season in Las Vegas in the Hall of Fame series against Colorado on Nov. 6.
The Tigers return to the Pete Maravich Assembly Center on Nov. 30 against Virginia Tech in the SEC/ACC Challenge at a time to be announced. The rest of their non-conference games will be announced later this week.
LSU will be led by returning first team All-America junior forward Angel Reese and SEC Freshman of the Year Flau'jae Johnson, a sophomore guard. Junior guard Kateri Poole is another returning starter from last year's 34-2 team.
The Tigers also welcome the nation's top two players from the transfer portal – guard Haley Van Lith of Louisville and forward Aneesah Morrow of DePaul – to go along with the nation's top-ranked recruiting class led by No. 1 player Mikaylah Williams of Bossier City.
Niagara went 18-13 and appeared in the WNIT last season under coach Jada Pierce. Angel Parker (15.7 points) earned first team All-MAAC honors and Aaliyah Parker (16.9) was the team's top scorer.
Coach Amaka Aguga-Hamilton led Virginia to a 15-15 record, but the team declined a berth to the WNIT because of a lack of healthy players. Second team All-ACC performer Carmyn Taylor (13.9) is one of eight players returning and led the Cavaliers in scoring last season.