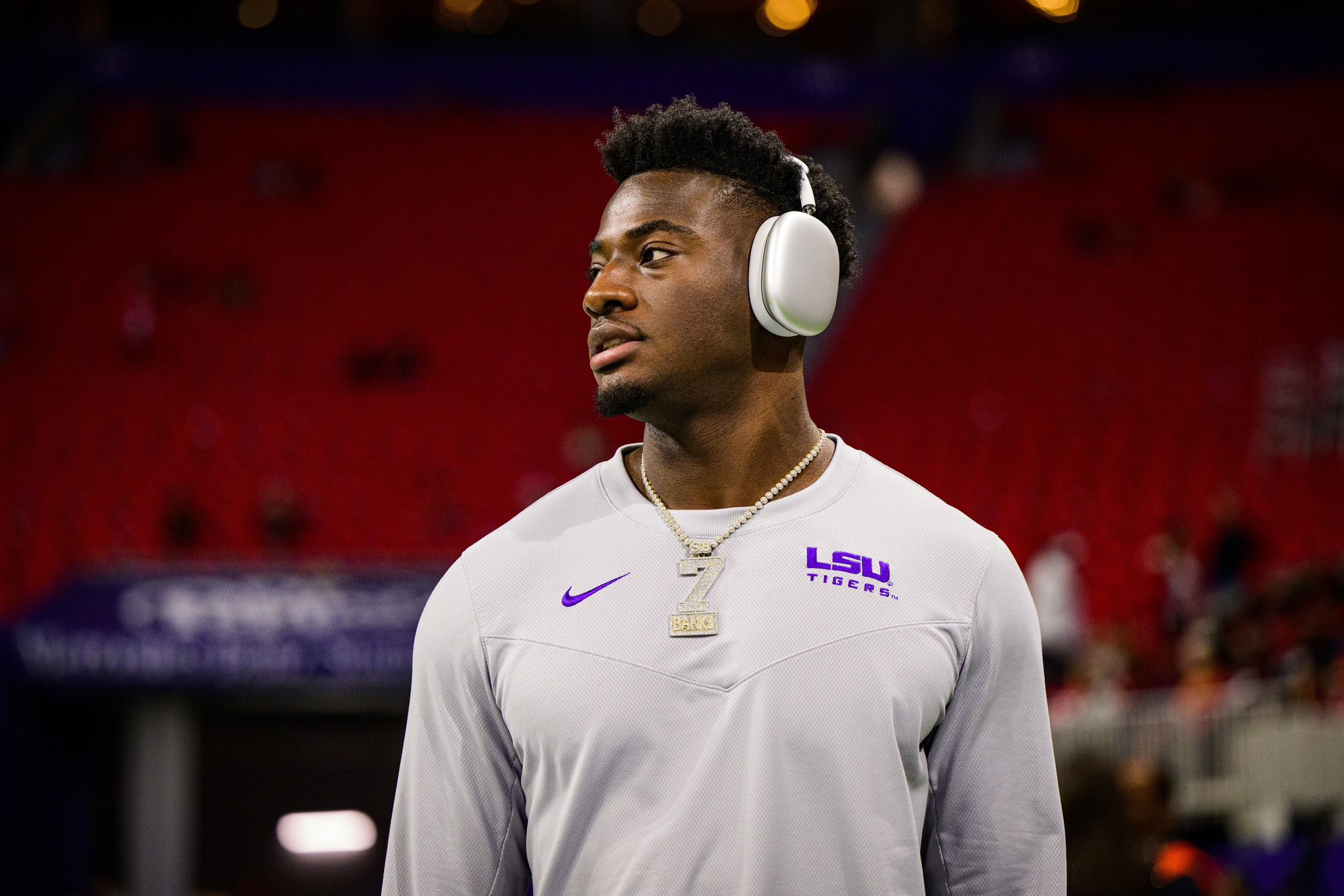 LSU's depth of experienced scholarship cornerbacks has been reduced by one with the revelation Monday that graduate Sevyn Banks has entered the 2023 NFL Draft, The Advocate reported.  
The 6-foot-2, 205-pound Banks was expected to return to LSU for his final year of eligibility where he and sophomore Laterrance Welch were the team's lone returning scholarship players at cornerback.
LSU signed four cornerbacks from the NCAA transfer portal in December and January that included Denver Harris of Texas A&M, Duce Chestnut of Syracuse, Zy Alexander of Southeastern Louisiana and JK Johnson of Ohio State.
Because he was a fifth-year senior Banks wasn't required to submit the requisite paperwork for the Jan. 16 underclassman deadline to enter the draft, and the Orlando, Florida native hasn't had an announcement about his intentions either. He only played in two games and made five tackles for LSU before suffering a season-ending bruised spinal cord covering the opening kickoff the of Oct. 1 game at Auburn.
Banks, the younger brother of New York Jets linebacker Marcell Harris, was a four-star recruit and No. 221 overall player out of Jones High in Orlando and signed with Ohio State and played in a CFP championship game and semifinal during his career with the Buckeyes.
As a sophomore, he played in 14 games at Ohio State which captured the Big 10 Championship, making 11 tackles and one interception en route to playing in the CFP semifinal. A year later, he earned honorable mention All-Big 10 honors with eight starts at cornerback and had a team-high seven pass breakups, and had a season-high seven tackles the CFP title game against Alabama.
Banks was slowed by injuries in 2021, missing his first three games because of a knee injury, and missed his final three games with a hip injury that lingered after his transfer to LSU which caused him to miss the first three of the Tigers' games last season.