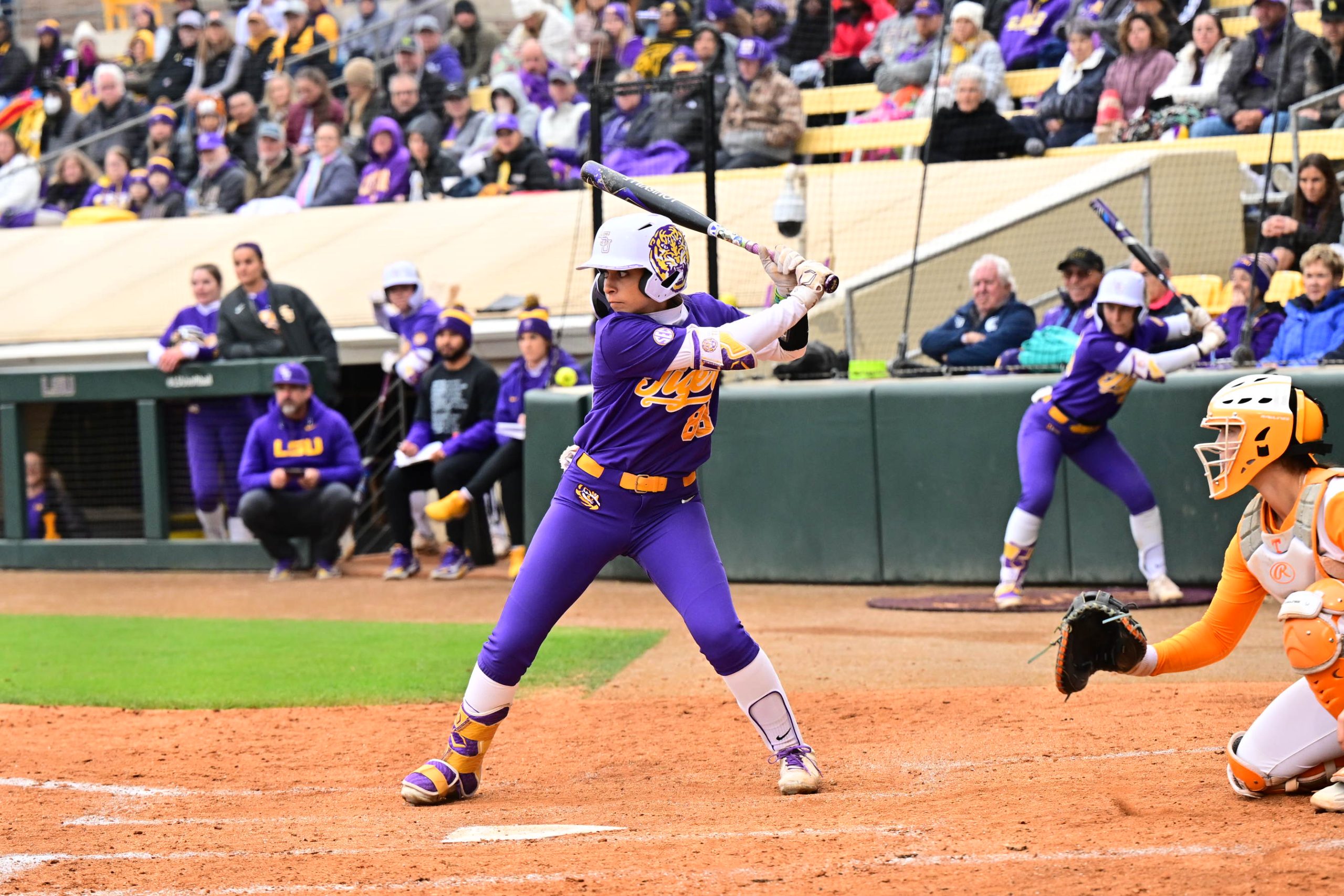 For the second straight night the offense of LSU's softball was stuck dead in its tracks.
Thanks to the complete-game shutout of Tennessee freshman Karlyn Pickens, the No. 4 Volunteers won the Southeastern Conference series with a 3-0 victory Saturday before a crowd of 2,361 at Tiger Park.
Tennessee (23-1, 5-0) goes for the series sweep over No. 12 LSU (23-4, 2-3) at 1 p.m. Sunday. The game will be streamed by SEC Network+ and carried locally by 107.3-FM.
"I thought the way we responded was better," LSU softball coach Beth Torina said. "While the game on the scoreboard might look the same as yesterday, today felt very different. I thought the team fought harder and we set up an opportunity for something big tomorrow."
Pickens (5-1) extended Tennessee's scoreless innings streak against LSU to 14 with her one-hit masterpiece. She walked two and struck out nine in lowering her 0.58 earned run average.
LSU's Ciara Briggs picked up her team's lone hit in the fourth inning. She led off with a single and was erased on a fielder's choice off the bat of Ali Newland, who moved up on a passed ball. Georgia Clark drew a walk, but Raeleen Gutierrez struck out swinging and Karli Petty grounded back to Pickens in the circle.
Pickens retired the last nine batters she faced. She threw 72 of 112 pitches for strikes.
Tennessee, which collected seven hits, did its damage in the first inning off LSU's losing pitcher Sydney Berzon (7-2).
Berzon recorded the first two outs of the inning before Lair Beautae (2-for-4) singled and clean-up hitter Zaida Pudi (2-4) followed a two-run homer to center – her fifth of the season. McKenna Gibson drew a walk and scored on Rylie West's double down the right-field line.
Berzon yielded seven hits, three runs, two walks and struck out four in a 110-pitch effort, 74 of which were strikes.