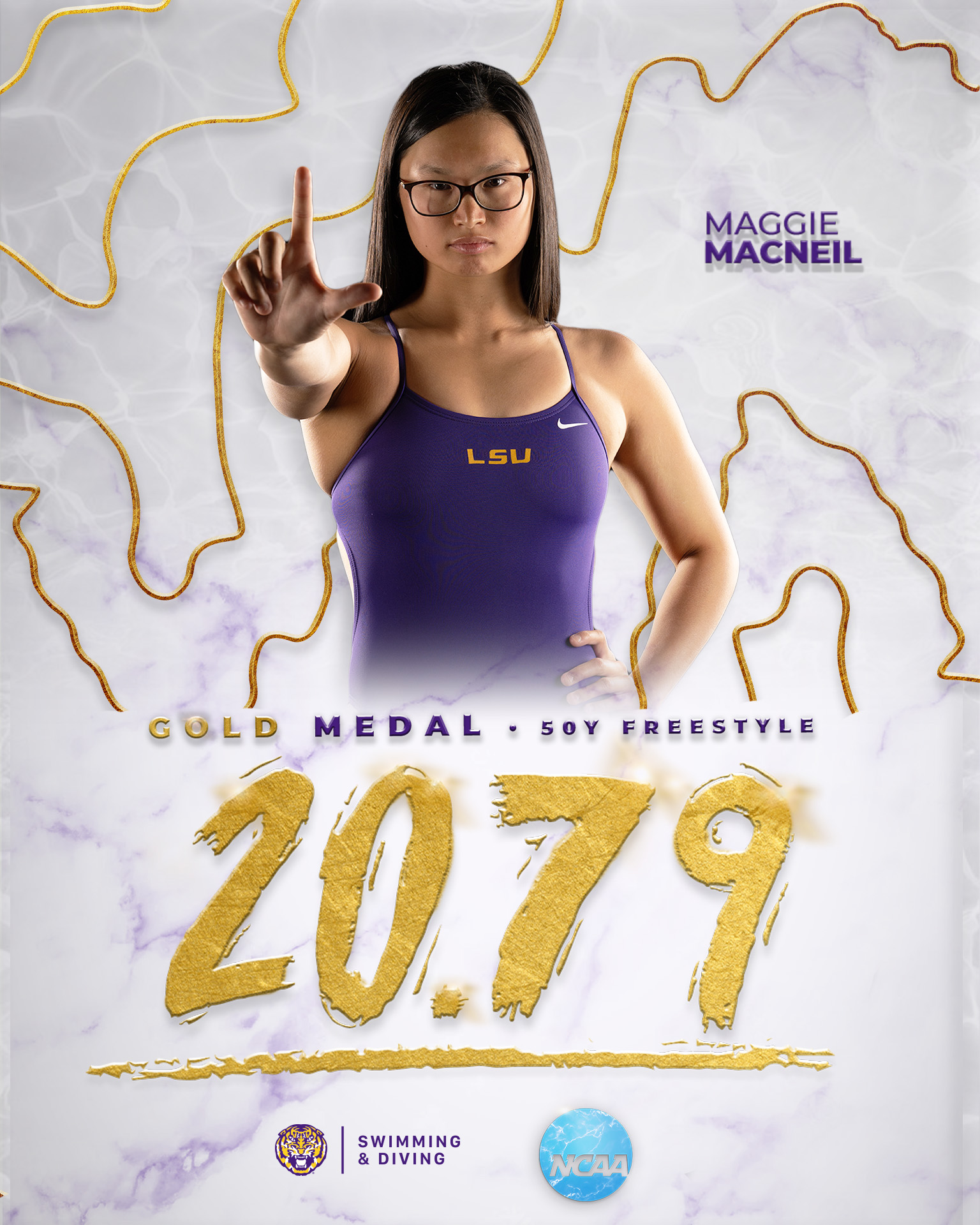 KNOXVILLE, Tennessee – LSU swimmer Maggie MacNeil became the first female in school history Thursday to win a NCAA championship at the 2023 NCAA Championships hosted by the University of Tennessee at the Allan Jones Aquatic Center.
MacNeil won the 50-free in the fastest time in the sport's history of 20.79 seconds. She now holds the NCAA, U.S. Open, LSU and facility mark in the event.
MacNeil's 50-free NCAA title becomes the first of her career in the event, and it marks the first time a Tiger has stood atop an event since 2000. LSU's Ashley Culpepper and Jamie Watkins each took home a title on the springboard events during that rendition of the national meet. Culpepper won on three-meter and Watkins came out victorious on one meter.
LSU also added five more All-American honors. In the 200-free relay, the Tigers squad of Katarina Milutinovich, MacNeil, Peyton Curry, and Michaela de Villiers finished in fifth place with a time of 1:27.04.
On the diving side, Chiara Pellacani earned her first All-American honor as a Tiger. She qualified for finals after finishing in the top eight in prelims and placed fifth in the final with a score of 318.55.