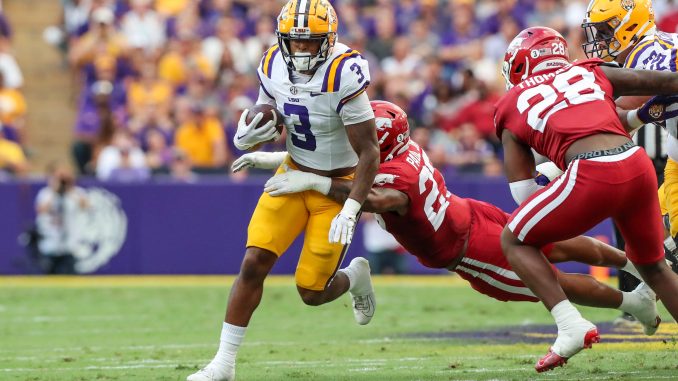 LSU is 3-1 and 2-0 in the SEC coming off a nail-biting, closer-than-expected 34-31 win over Arkansas on Saturday night and preparing to face Lane Kiffin's Ole Miss Rebels in Oxford in a key SEC West showdown this weekend.
Brian Kelly, in short, says it's too early to give up on LSU's defense and he discusses why.
Meanwhile, LSU's offense is close to firing on all cylinders but it is hard to imagine LSU will be able to climb back into the upper tier of this season's college football elites without drastic improvement from the defense.