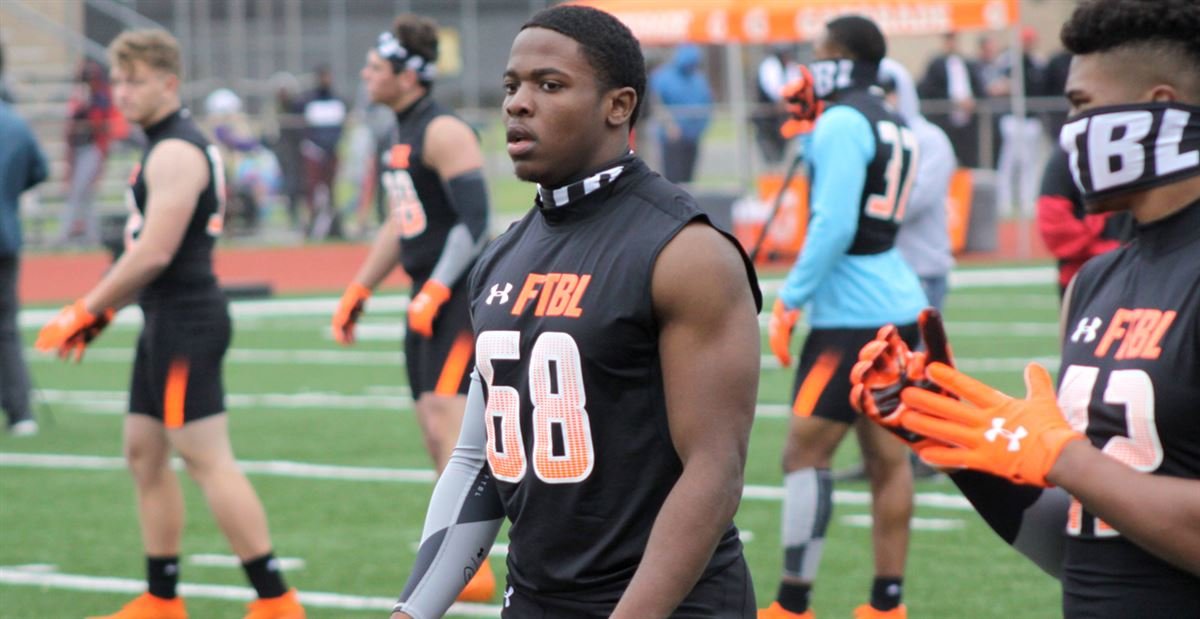 LSU lost a four-star commitment Friday morning when California athlete Jaden Navarette flipped to Oregon.
Ed Orgeron and Co. replaced him with another four-star prospect by the end of the work day.
Four-star outside linebacker Josh White out of Houston announced his commitment to LSU via a tweet on Friday afternoon.
White is considered the No. 20 outside linebacker and the No. 42 player in the state of Texas, according to the 247Sports Composite Rankings. He attends Cy Creek High School.
Listed at 6-foot-1 and 200 pounds, White is a player who relies more on athleticism. He's seen as being versatile enough to play multiple linebacker positions.
Here's the video White shared via twitter.
Photo courtesy of LSU Sports Information