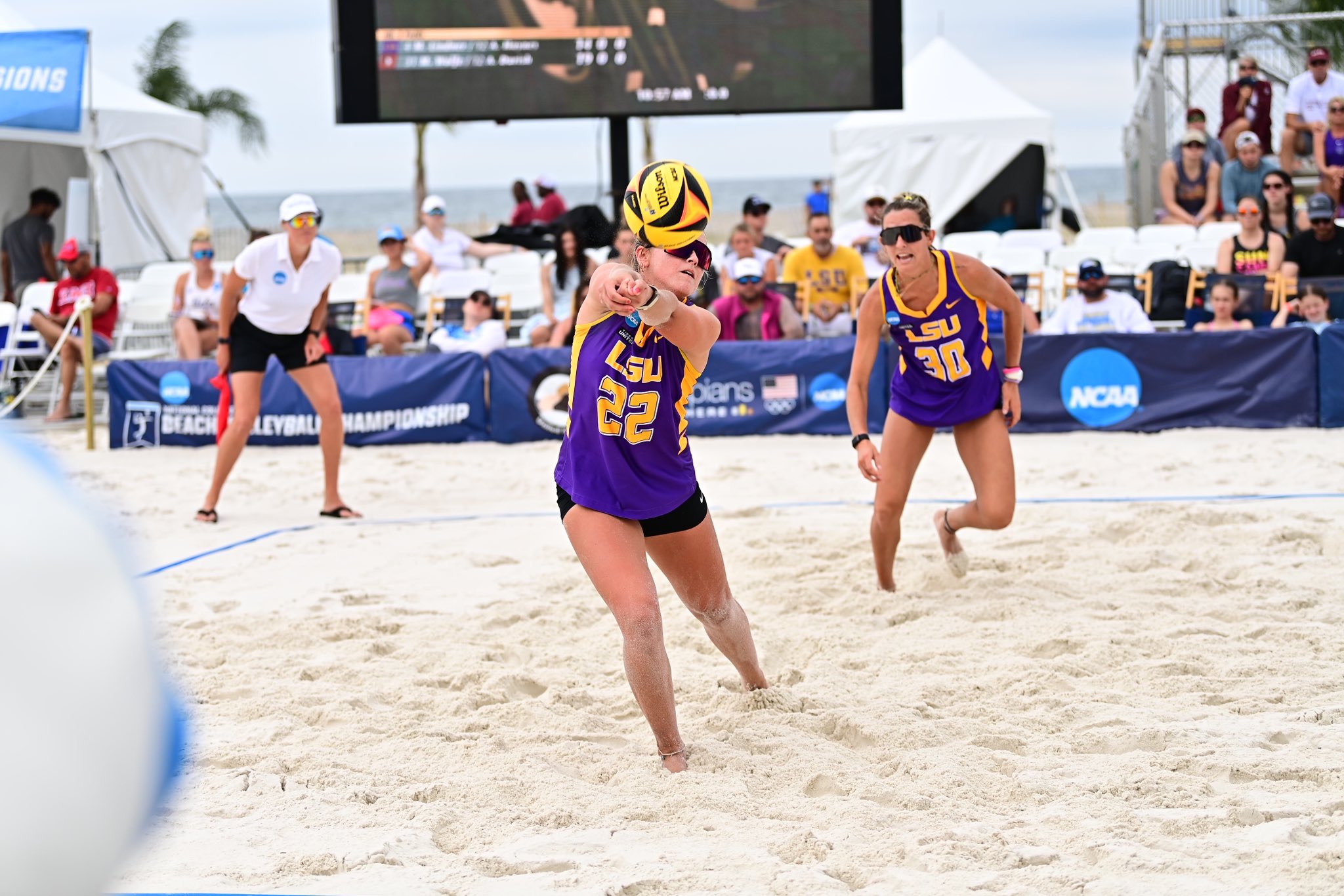 Fourth-ranked Florida State represented the end of the road Saturday, eliminating seventh-ranked LSU 3-0 in Saturday's quarterfinal round of the NCAA beach volleyball championships in Gulf Shores, Alabama.
"So proud of the season," LSU beach volleyball coach Russell Brock said. "Can't believe it's over. Definitely felt like we had another couple matches to play, but have no doubts that we gave our all today. I have a lot of respect for the teams who made it this far and to go out in a battle like that is nothing to be ashamed of.
"Very grateful for the effort and contributions that our seniors gave to our program and this season," Brock continued. "I'm excited to see how they carry the Sandy Tig legacy forward as the leave our program, but never leave our family. Losing is never fun, but not winning the last match doesn't define our level of success. This year was amazing and I'm honored to have a group that worked as hard and sacrificed as much to contribute to the pride and excellence of LSU."
LSU (27-13) battled into third sets in matches contested on Courts 1-4 but came up short in all three, while the match on Court 2 wasn't finished.
The team of Kylie DeBerg and Ellie Shank won their opening set 21-17 but dropped the next two sets, 21-12, 15-9. The No. 3 team of Reilly Allred and Hannah Brister also won its opening set up 21-13 before falling 21-15 and 15-7.
The Tigers' Melia Linder and Amber Haynes were defeated on Court 5, 21-17, 21-14. The No. 2 team of Grace Seits and Parker Bracken split the first two sets, 21-18, 18-21, but didn't begin a third set because FSU had clinched the match.