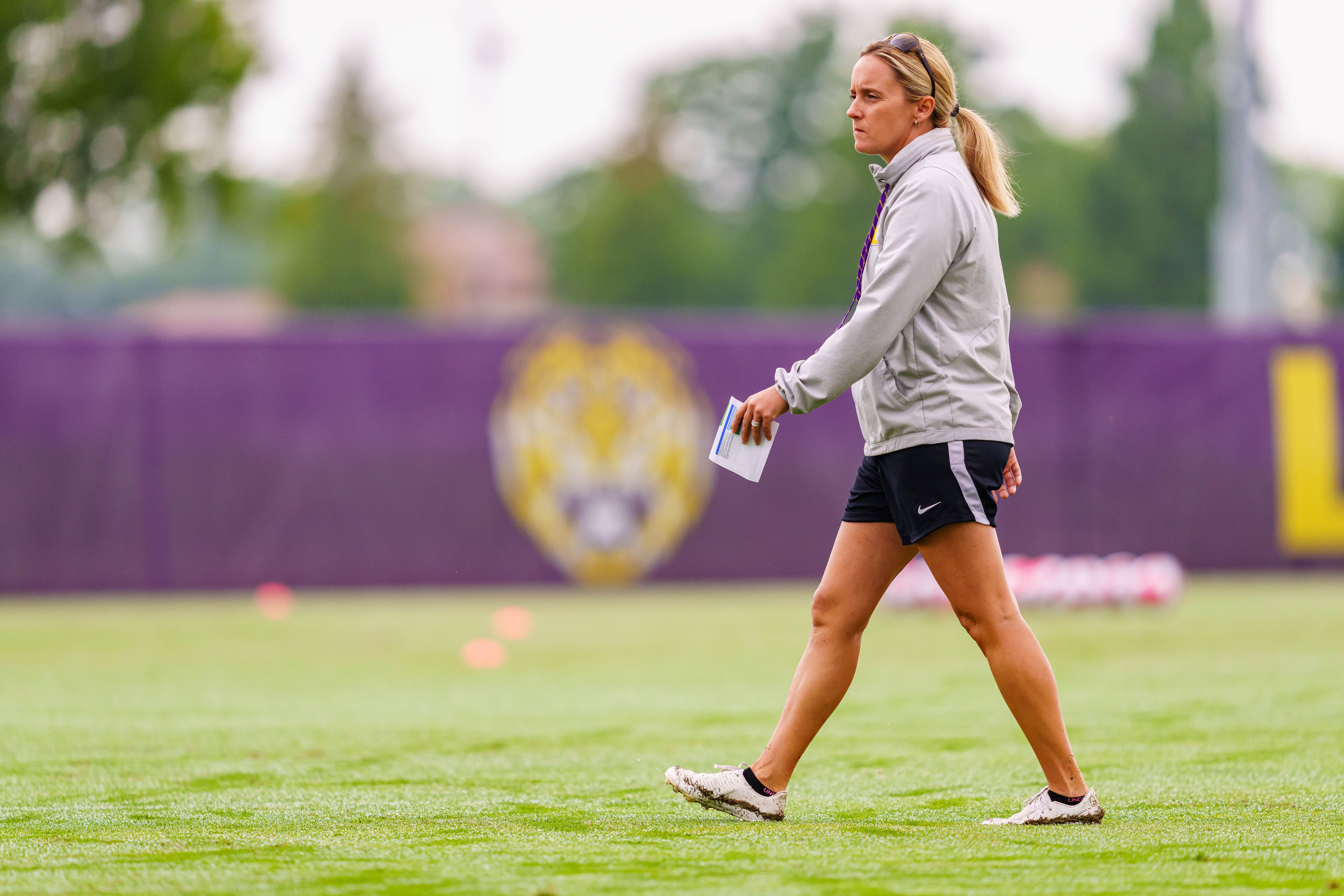 LSU's fifth-ranked soccer team looks to bounce back following its first loss of the season when the Tigers host Georgia at 11 a.m. Sunday in Southeastern Conference action at LSU's Soccer Stadium.
The Tigers (8-1-0, 1-1 in SEC) will play in their second nationally televised game when the Bulldogs (7-2-1, 0-1-1 in SEC) come to town for the contest which ESPNU is televising.
Admission to the match will be free.
LSU had its school-record and nation's best 11-game winning streak halted Thursday in a 2-0 loss at Ole Miss.
Georgia holds the all-time series lead over LSU 10-7 with three draws. The two teams last met in 2019 and Maddie Moreau, then a freshman, scored  her first career collegiate goal in the 86th minute to equalize things and earn LSU a 1-1 draw on the road.
A free clinic for kids aged 12 and under will take place after Sunday's match against Georgia on the field. If you plan of having a child attend the postgame clinic, please sign up at campscui.active.com. The first 200 fans in attendance will also receive LSU soccer branded Rise And Roar t-shirts. Gates open at 10 a.m. on Sunday morning.
LSU will also wear teal warmup shirts during pregame to raise awareness for ovarian cancer.