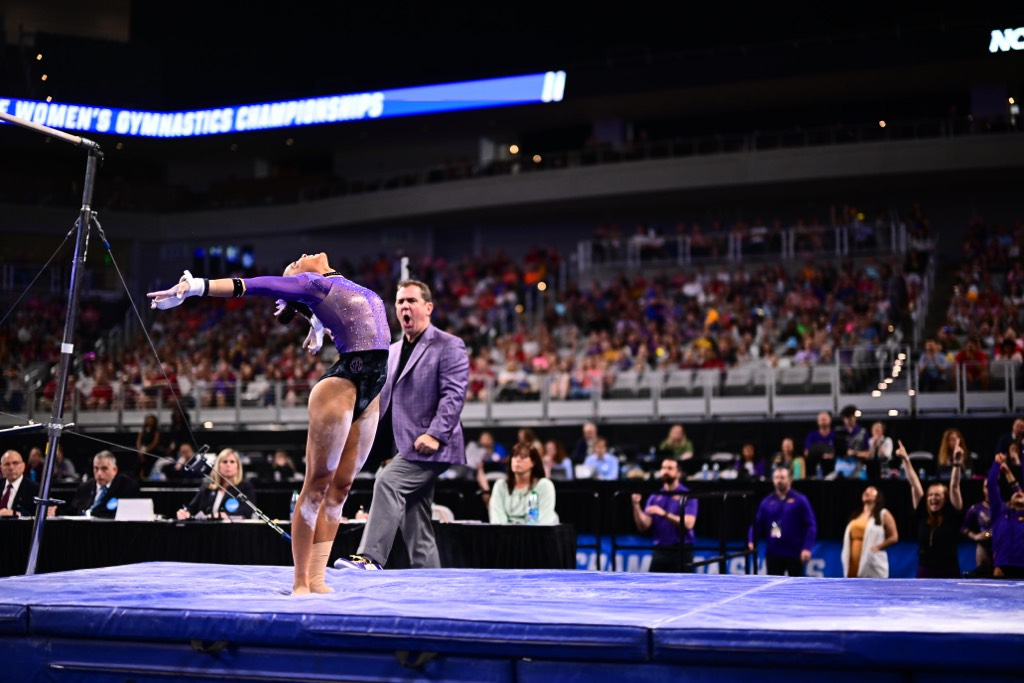 FORT WORTH, TEXAS – The LSU gymnastics team finished with a team score of 197.525 to finish fourth in the 2023 NCAA Championship Final on Saturday at Dickies Arena.
Oklahoma won the national championship (198.3875) followed by Florida (198.2375) and Utah (197.9375). 
Junior Haleigh Bryant led the Tigers with a 39.725 all-around score, which marks the best for an LSU gymnast at an NCAA Championship in school history.
LSU opened the championship round on bars (49.3125) anchored by Bryant's 9.95 to match the highest score in school history at the NCAA Championship. Tori Tatum was next at 9.875.
The Tigers scored 49.2375 in the second rotation on beam which features strong scores from Aleah Finnegan (9.925) and Bryant (9.85).
LSU had a score of 49.450 on the floor led by Finnegan (9.925) and Bryant (9.9375) and followed that on their final routine with a 49.525 on vault – matching the highest score at a championship final and second best in school history in an NCAA Championship.
Bryant ended the night with a 9.9875 – tying the school record in NCAA Championship history – and Alyona Shchennikova scored 9.925.