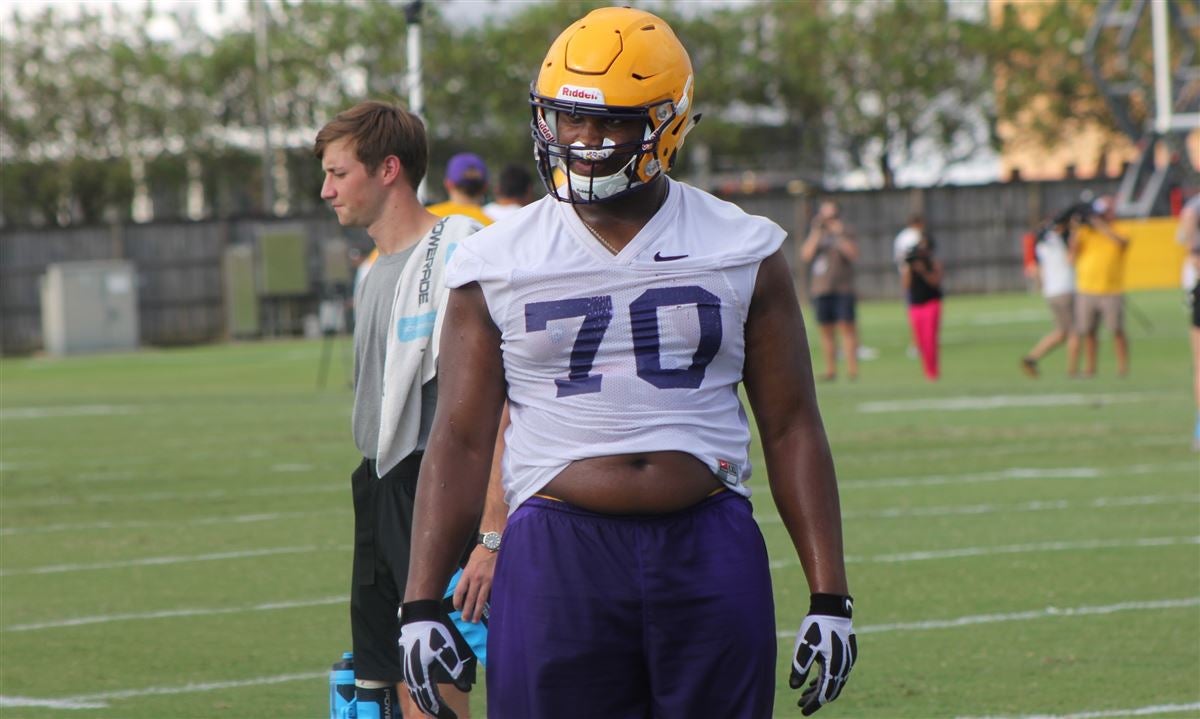 Offensive guard Ed Ingram has been officially reinstated to the LSU football team after a suspension that lasted more than a year, an LSU official confirmed to Tiger Rag.
Ingram has been suspended since last August stemming from an arrest in Dallas. The charges were formally dropped this week, at which time Ingram was allowed to rejoin the team.
"Our whole team and our LSU family welcomes Ed Ingram back," LSU coach Ed Orgeron said in an official statement. "He is an outstanding football player, an integral part of our football team and family and we are excited to have him back with us."
Ingram won't play against Vanderbilt on Saturday, according to a source, but he will be ready for the Utah State game following LSU's bye week.
He'll need to complete the NCAA-mandated acclimatization to be cleared for full contact, just like any other player does during fall camp.
Getting Ingram back in the fold is potentially a big boost for an LSU team still looking to improve in the trenches — particularly in the running game.
The Texas native started 12 games at right guard as a true freshman during the 2017 season. He would've started somewhere along the line last year, but he was suspended indefinitely on the first day of camp.
The emergence of Damien Lewis at right guard probably means Ingram will have to play somewhere else if he's going to slide back into the starting five. Left guard, where Adrian Magee is the starter, is a more likely choice.
Either way, Ingram's return goes a long way in terms of LSU's depth at the guard position. Chasen Hines has been moved to backup center and freshman Kardell Thomas remains out after surgery.