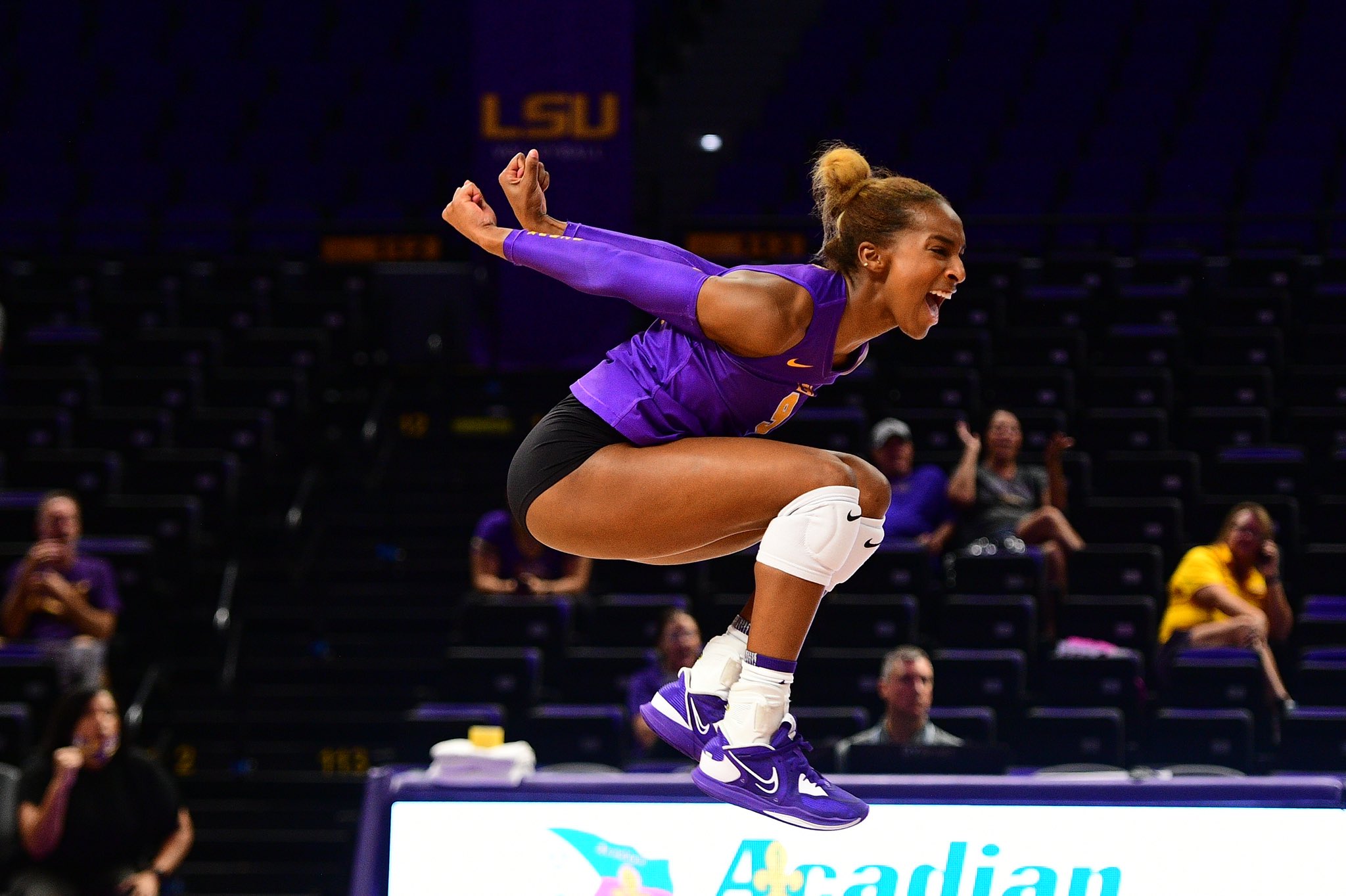 LSU's volleyball team successfully ushered in the coach Tonya Johnson era Friday morning with a three-game sweep of Samford in the Tiger Classic at the Pete Maravich Assembly Center.
The Tigers, which won 25-14, 25-20, 25-20, faced the University of Houston in a match later Friday.
Outside hitter Sanaa Dotson led LSU with a double-double (15 kills, 11 digs) with right side hitter Hannah Jacobs and outside hitter Samarah Hill adding eight kills apiece for an offense that produced a .320 hitting percentage.
LSU (1-1) dropped its second match of the day, falling to the University of Houston 25-19, 23-25, 12-22, 22-25. Dotson had 16 kills and Hannah Jacobs 15 kills to lead the Tigers. Josie Vondron added 21 assists and Jill Bohnet 19 digs.
Middle blockers Anita Anwusi and Alia Williams paced the defense with four blocks each and libero Ella Larkin had a match-high 12 digs.
LSU built a 12-5 lead in the opening set and extended that margin to 16-5. The Tigers held off one spurt from Samford, which cut the score to 18-10, and expanded the lead back to 21-11 before Jacobs help clinch the set with five kills and a block. Anwusi added four kills and two blocks.
The Tigers had to overcome deficits of 9-8 and 20-19 to register a win in the second set behind Dotson's three kills during a 5-0 run. They had to rally in the final set, battling back from an 11-8 deficit, to regain a 16-14 edge that led to the victory.