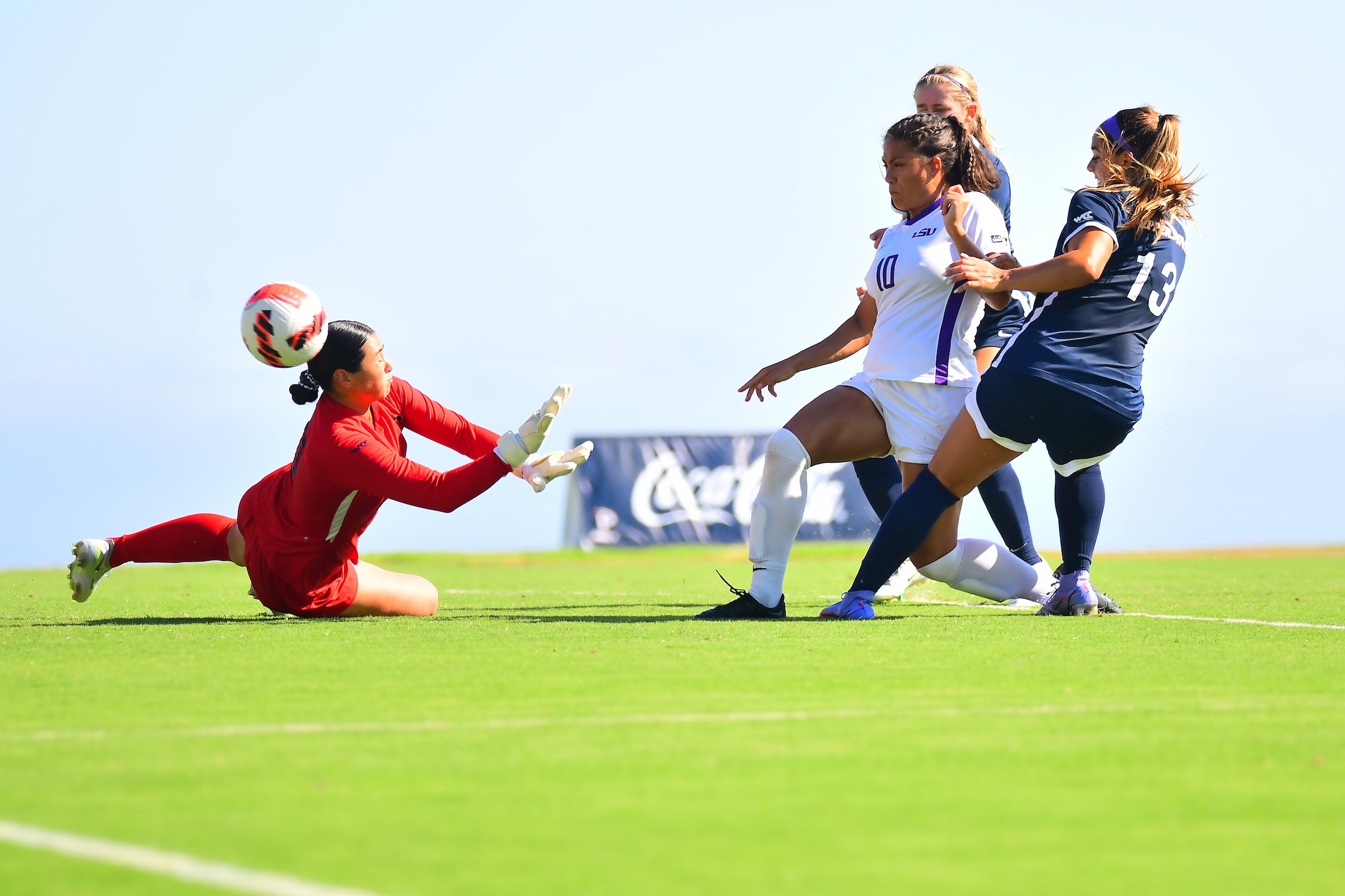 LSU's two-game trip to the West Coast almost produced a memorable upset win in Thursday's first outing.
Instead, the Tigers battled to a 2-2 draw with No. 14 Pepperdine at Tari Fraham Rokus Field in Malibu, California.
"All-in-all, a draw was a fair result for the match." LSU soccer Sian Hudson said in a university release. "In terms of chances created, Pepperdine was the better team in the first half. Despite that, we picked up a goal against the run of play from a lovely through ball by Alesia Garcia that was finished by Sage (Glover).
"To come on the road and score against Pepperdine, one of the country's best teams in the last few years, is a great performance. The team is learning a lot from week-to-week in terms of adapting. There's so much potential in this group. Once we fix some of these small things breaking down for us, I think we're going to be a difficult team to beat."
LSU (1-0-2) built a 2-0 lead through the 53rd minute with goals from Sage Glover, who scored in the first half, and Alesia Garcia, who also had an assist.
"We're very proud of Alesia for her performance today," Hudson said. "A goal and an assist, just overall stellar."
Pepperdine, which enjoyed a sizable 19-7 advantage in shots taken and 11-3 in shots on goal, kept applying pressure to LSU's defense and finally broke through with a pair of goals within a five-minute stretch of the second half to tie the game.
The Waves (2-0-1) made it 2-1 on Tabitha LaParl's goal that deflected off an LSU defender and got past a diving goalkeeper Mollee Swift and into the left side netting in the 63rd minute.
Pepperdine capitalized on another mistake when LSU failed to clear the ball, keeping ball in the Waves' attacking third of the field. An unmarked Tatum Wynalda scored from 10 yards out into the left corner past Swift on a shot from the box.
Swift, who finished with nine saves, had key stops in the 85th and 88th minute to keep LSU tied.
Garcia took over possession after a steal and pass, sending the ball ahead to Glover, who got loose on the left side of the field past a defender and beat Pepperdine starting goalkeeper Taylor Rath with an air shot from 10 yards out toward the far right post.
The Tigers made it 2-0 at the 53rd minute after Jordan Jordan's shot from the 18 wasn't secured by Rath and a hard-charging Garcia followed up with a shot from the six-yard box.
LSU's road trip continues Sunday night at the University of San Diego.