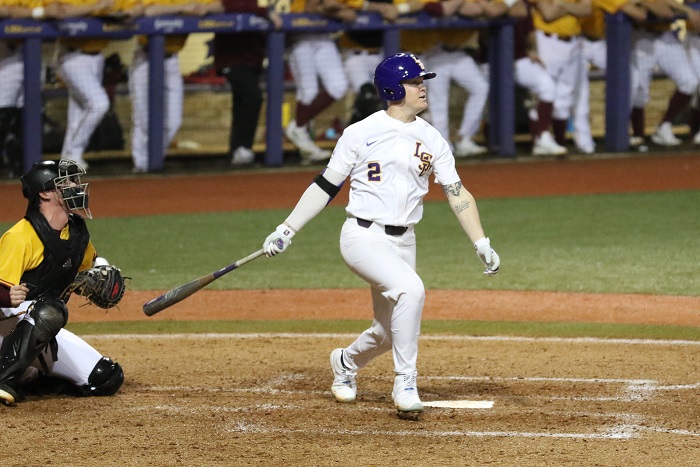 It'll be an LSU-for-LSU substitution for Collegiate National Team coach Paul Mainieri.
Rising sophomore outfielder Daniel Cabrera will replace injured teammate Antoine Duplantis  on the Team USA roster effective immediately, Mainieri announced via a text message to Tiger Rag. Cabrera arrived from Cape Cod to join the team on Thursday morning and will be in the lineup against Taiwan, the coach said.
Duplantis injured his left shoulder in a scary collision with the outfield wall on Tuesday night in an exhibition game. Mainieri confirmed he'll miss the rest of the summer due to a slight AC joint separation but is expected to be fully healed by fall.
According to Mainieri, there were initial fear that the injury could have been much worse. It's expected that the injury should heal on its own without surgery in three-to-four weeks.
"It was scary when it happened and mu heart stopped," Mainieri said. "Thank God he had immediate medical attention immediately on the field and was able to go through complete medical check with the doctor for Team USA."
Cabrera was named a Freshman All-American this season by multiple outlets. The Baton Rouge native hit .315 this season with eight home runs, 18 doubles, two triples and 54 RBI. He ranked fifth in the SEC in RBI and sixth in doubles, earning SEC All-Freshman honors in the process.