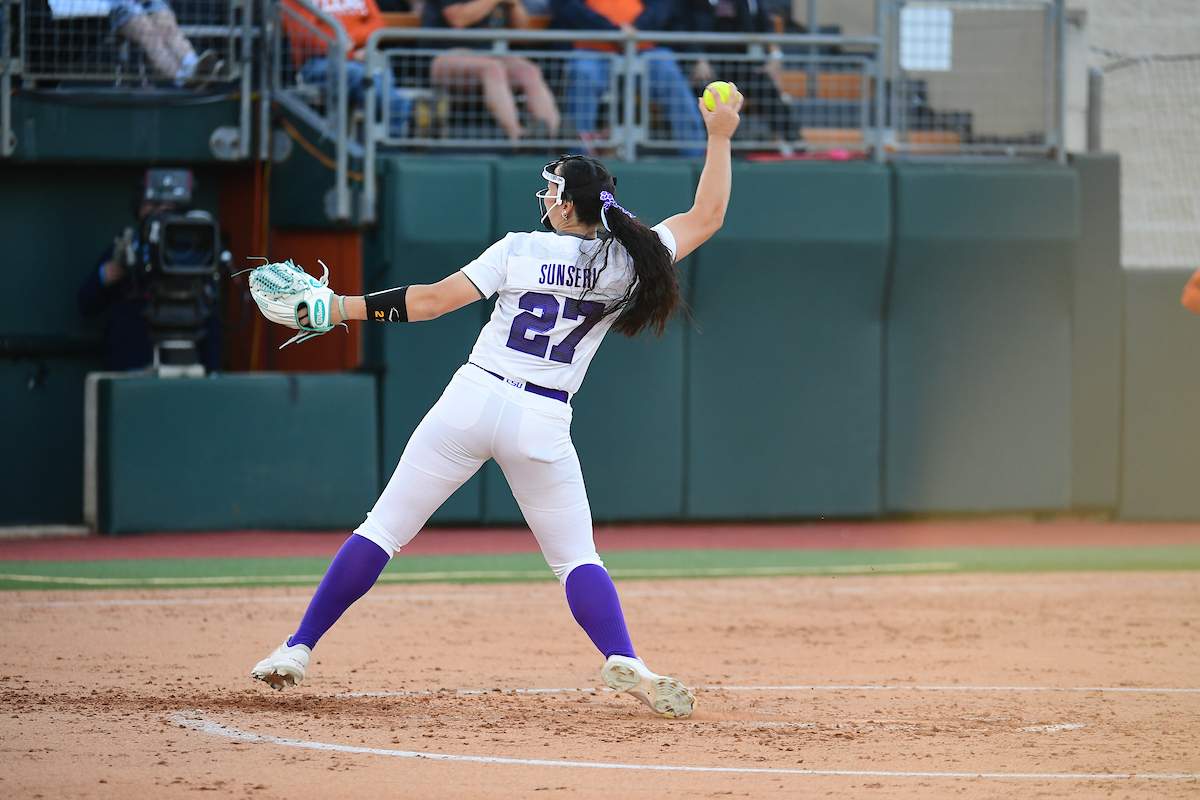 Unranked Texas followed the lead of pitcher Estelle Czech and the Longhorns got all the run support they needed in the second and third innings for a 3-0 victory Friday over No. 18 LSU before a crowd of 1,212 at Red and Charline McCombs Field.
The Longhorns (19-9-1) host the Tigers (20-8) in a doubleheader Saturday at 2:00 p.m. to close out the three-game series. The games can be heard locally over 107.3-FM.
Czech (7-1) silenced LSU's bats to the tune of three hits. She walked one and struck out nine to register the first shutout of her career.
Texas scored three times against LSU starting pitcher Ali Kilponen who was knocked out in the bottom of the third inning. Kilponen (9-4) yielded four hits in two innings, three runs (two earned), walked three and didn't strike out a batter.
Senior Shelbi Sunseri returned to action after taking a nasty foul ball off her nose in last week's SEC opener against Alabama. She held Texas without a run after Kilponen allowed a two-run double, scattering three hits and walking one.
Ali Newland doubled for LSU in the second inning and was left stranded after a pop up and strikeout. Czech retired the last 11 batters she faced for a complete game, handing LSU its first shutout of the season.