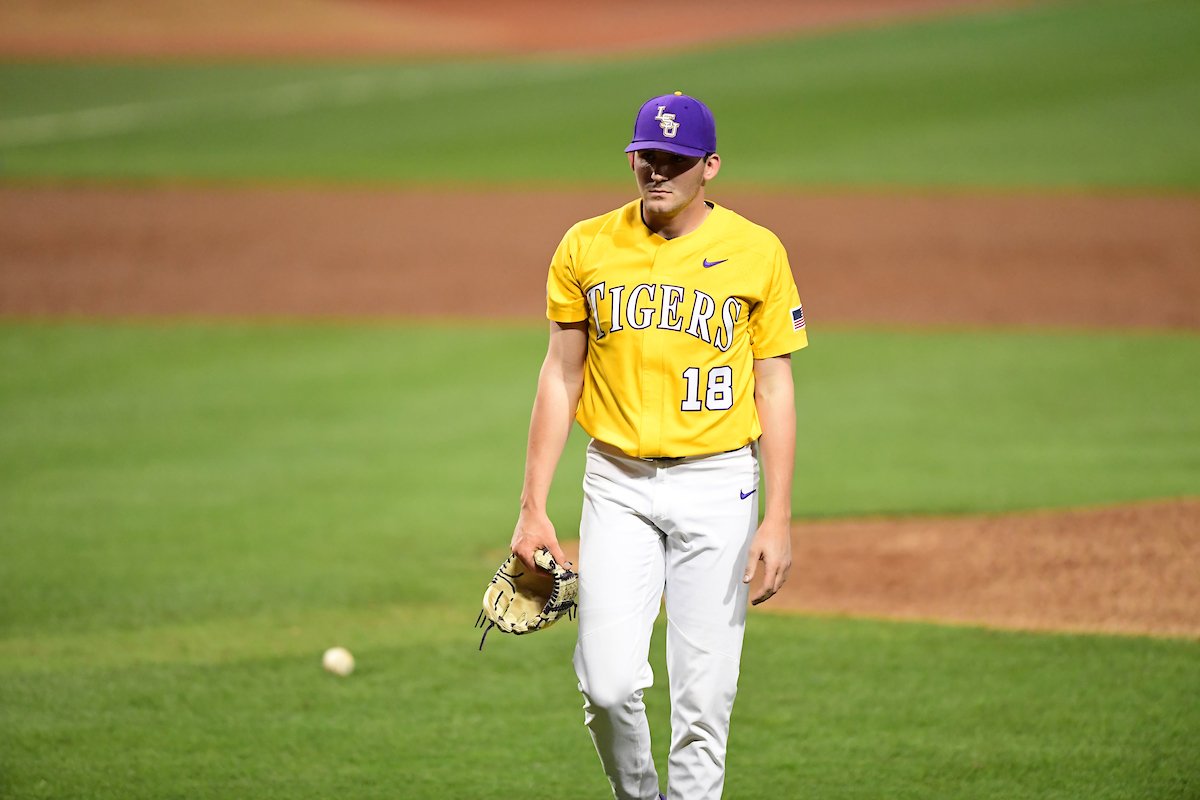 LSU will not have its young ace when it travels to take on first-place Arkansas in a pivotal Southeastern Conference series this weekend.
Freshman right-hander Cole Henry will not make the trip to Arkansas as he continues to deal with elbow soreness, LSU coach Paul Mainieri told Tiger Rag on Monday.
Henry, who would be LSU's Friday night ace if healthy, will miss his third consecutive weekend. Fellow freshman Jaden Hill (arm soreness) is also not yet ready to return, Mainieri said.
LSU is coming off a weekend in which it lost two out of three to Ole Miss at home. With Henry out and Zack Hess in the bullpen, none of LSU's three starters (Ma'Khail Hilliard, Eric Walker and Landon Marceaux) recorded an out in the fifth inning.
The news comes as LSU is battling both for NCAA Regional hosting privileges and seeding in the SEC Tournament, which will get underway in Hoover in about two weeks.
A look at the major polls projects LSU having a steep uphill climb if it wants to be a top-eight national seed. The Tigers still have work to do to ensure they're in position to at least host a regional.
LSU IN THE POLLS
(Previous week's rankings in parenthesis)
D1Baseball 15 (12)
Baseball America 16 (12)
Perfect Game 15 (9)
Collegiate Baseball Newspaper 18 (13)