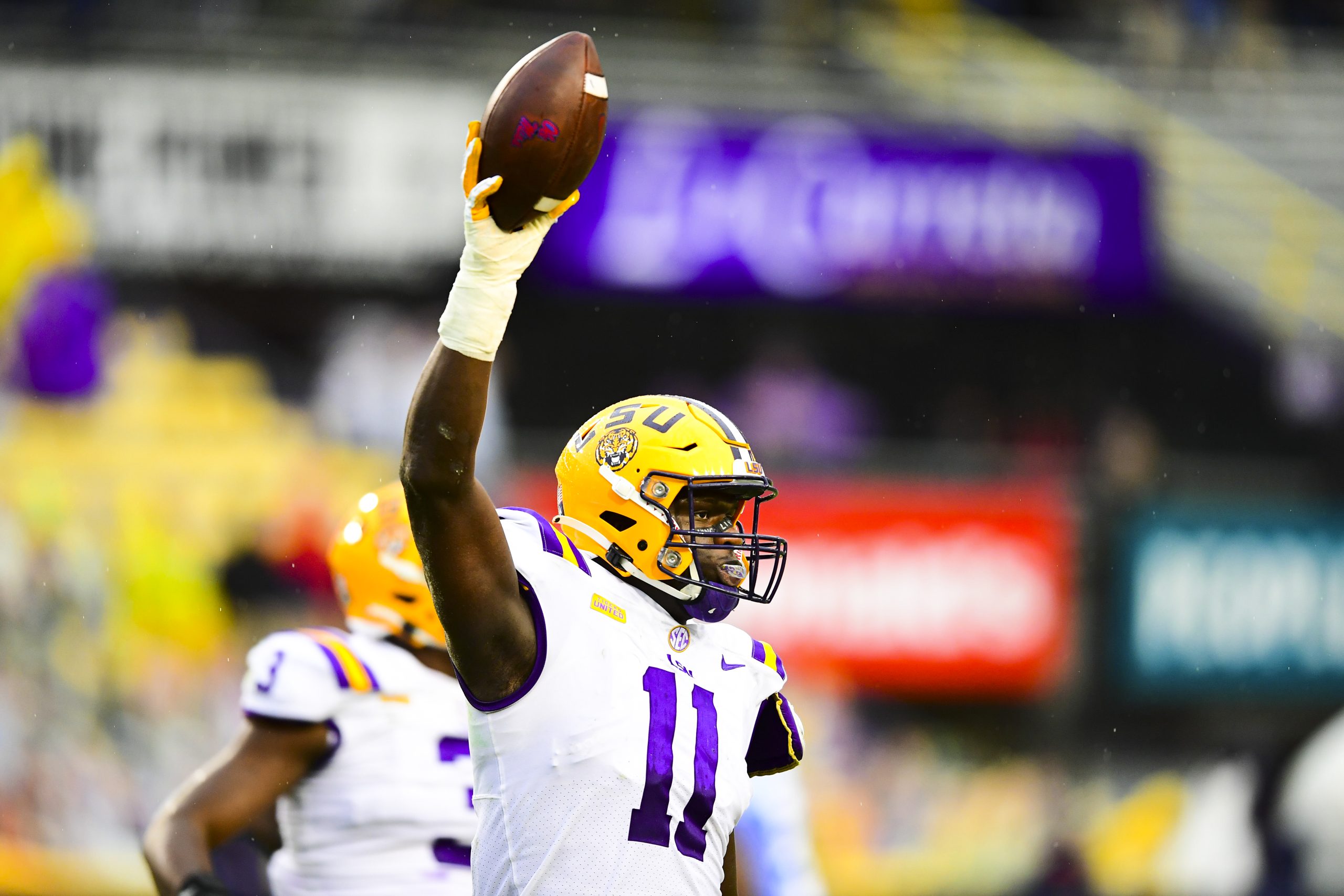 There wasn't a lot of good that came out of LSU's 42-21 loss Oct. 9 at No. 16 Kentucky last season. The Wildcats amassed 475 total yards, including an eye-popping 330 on the ground with three rushing touchdowns.

The Tigers were outplayed, especially physically, where in the trenches they lost the services of promising defensive end Ali Gaye during the game. They later learned it was a worst-case scenario where Gaye would be out for the season with a torn labrum, the latest setback for a unit that was already short on healthy bodies.
"It was unfortunate my season-ending injury," Gaye said. "Being able to shake back, I had an opportunity to come back for a fresh start, a start over. Just being able to develop my game even more and also get healthier. I've been blessed to come back again and play another season. I can't complain.
"It's a new team, new coaches, new energy around the building," Gaye said. "This is my third time around and with a different coaching staff, but for me it's being able to adjust to it, being around new coaches and being able to learn and pick their brains a little bit. Develop my game, learn more and be a student of the game."
Instead of heading out the door for an NFL career, Gaye decided it was best to return for an additional year and play under first year coach Brian Kelly and a brand-new defensive coaching staff. The 6-foot-6, 258-pounder hasn't regretted the decision to be back for a third season in Baton Rouge where the Tigers are midway through spring practice.
"It's good to be back out there with the guys, spend some time with the new staff," Gaye said. "It's good to be back out there with everybody. We've been talking about it and installing, and it's still got a long way to go. So far, it's a good start."
Four games into what he believed could be his final season in 2021, Gaye wasn't able to finish the Kentucky game.
He compiled 14 tackles with two sacks through three games, two of which were losses to UCLA and Auburn, when LSU faced a Kentucky team that was simply overpowering. He had five tackles with a half sack and half a tackle for loss but was knocked out of the game and required season-ending surgery, creating doubt about his future with the Tigers.
Uncertainty prevailed among most outsiders as to whether Gaye would return for the 2022 season or take a chance that his size and athleticism would be enough to be a part of the NFL Draft.
"It was what it was," Gaye said. "The path I was put into was for a reason. What happened, happened and so I'm back. I'm grateful to be back, spend another year with this team, spend time with my teammates and building a strong bond with them."
Gaye, who played at Garden City (Kan.) Community College, gave a snapshot of his ability during his first season at LSU where he became an All-SEC second team selection during the team's COVID-19 shortened, SEC-only season in 2020. He started in all 10 of his team's games and compiled 32 tackles, 9 ½ tackles for loss, six pass breakups, five QB hurries, two sacks, an interception and a forced fumble.
His most memorable performance came in the season finale when Gaye had six tackles, an interception and forced a fumble in a 53-48 rain-soaked win over Ole Miss.
While LSU continued to struggle defensively in '21, Gaye had four tackles against both UCLA and Auburn, a pair of losses, and a season-high six stops with a TFL and sack in a 28-25 win over Mississippi State.
The arrival of Kelly from Notre Dame has given LSU's program a breath of fresh air and Gaye a different perspective going into what will be his final college season.
"He knows what he's doing," Gaye said of Kelly. "He has experience what he's doing. All we can do as players is feed off that, take as much as we can from that because he has a lot of experience from Notre Dame, from his past schools. All you can do as a player is listen and learn and take in as much as he has to teach as a head coach."
A new year has also given Gaye the opportunity to become accustomed to his third new defensive coordinator and third different defensive line coach. He began his career in a defense led by Bo Pelini and Bill Johnson, transitioned to Daronte Jones and Andre Carter but is now under the tutelage of Matt House and Jamar Cain.
"This is home," Gaye said. "I've here for 2 ½ years and I've been welcomed with open arms. It was hard for me to say good-bye so early. I feel I haven't scratched the surface. I felt another year, spending time with the guys and coaches and being in Baton Rouge has been humbling and a great experience for. Leaving would have been too soon. I felt another year would be more meaningful, to say to develop and spend time around a great staff."