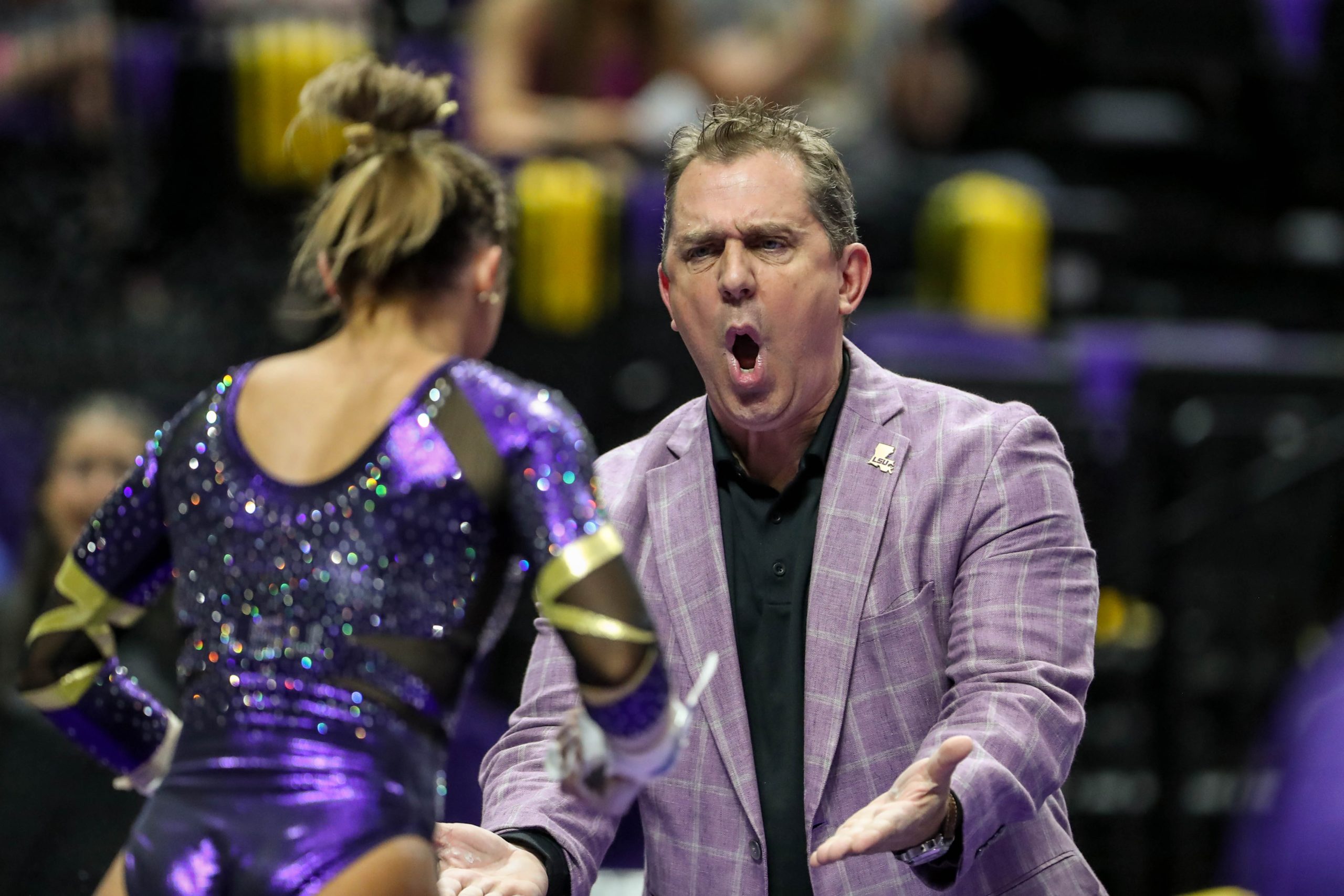 Jay Clark is widely regarded as one of the masters of recruiting in all of college sports.
This season, NCAA Gymnastics continues to get more complicated with financial collectives, transfer portal entries, fifth year eligibility and NLI sponsorships.
Dave Lease of TSL talks with Jay about managing a large team, creating team chemistry, managing the superstardom of Olivia Dunne, his coaching philosophy, marketing, changes in college gymnastics, scoring, parity, and his thoughts on his top LSU gymnastics, including Aleah Finnegan, Alexis Jeffrey, Haleigh Bryant, Konnor McClain, Elena Arenas and many others.
Clark also discusses what he learned from his numerous mentors in the sport, including Suzanne Yoculan, Stormy Eaton, Doug McGavin and D-D Breaux.
During the conversation, Lease has Clark break down the birds-eye view college coaches have into the training of top elite gymnastics, including witnessing the training of Simone Biles and Gabby Douglas.
It is a wide-ranging issue with the head coach of the LSU Women's Gymnastics Team as the program strives to win its first-ever NCAA Gymnastics Championship.