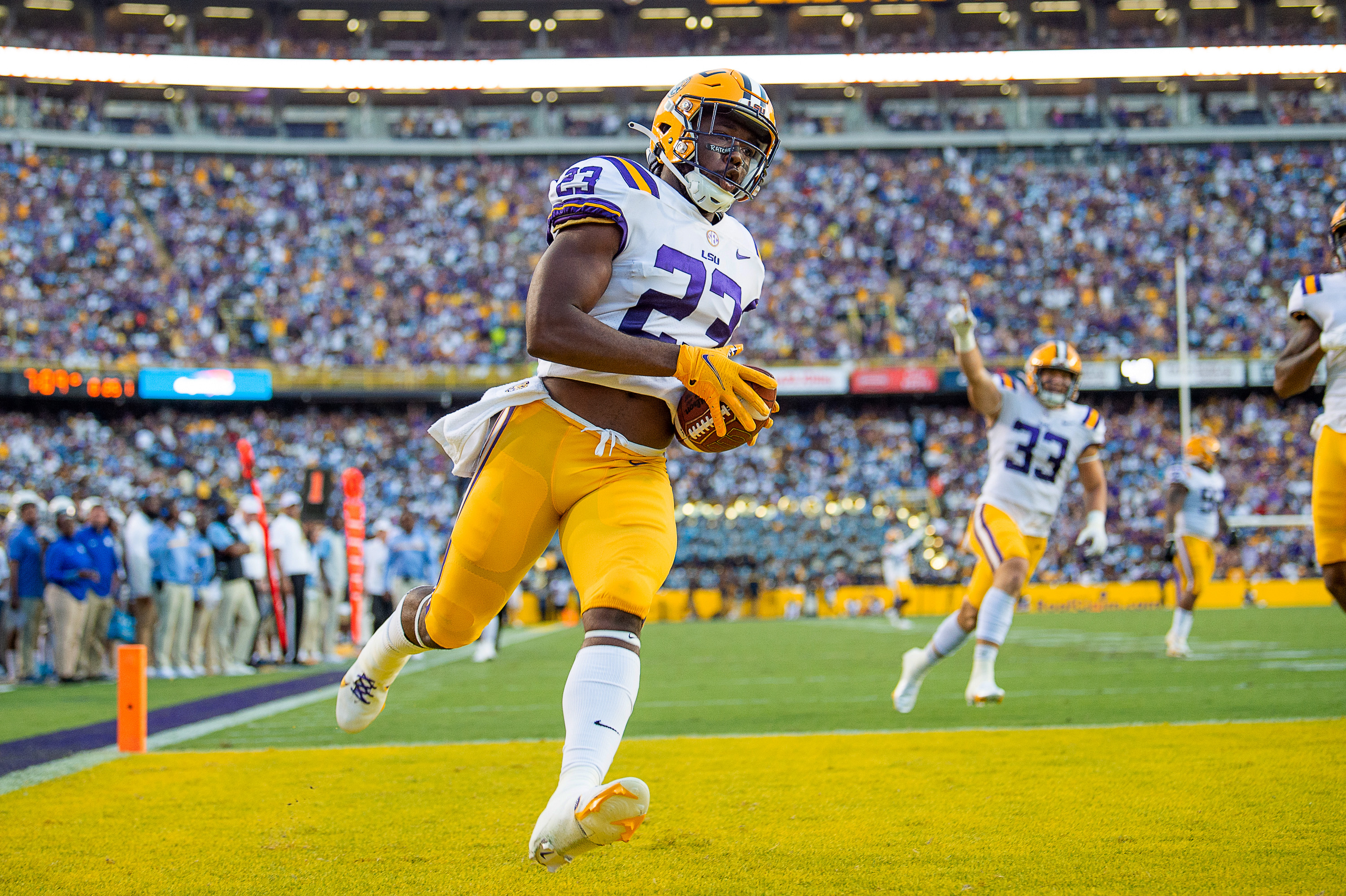 It's been nearly two months since LSU was unable to answer its first big challenge of the 2022 season.
It didn't end well with visiting Tennessee coming into Tiger Stadium, scoring the game's first 20 points, and never letting up in a 40-13 victory over the No. 25 Tigers.
LSU fumbled the game's opening kickoff, fueling Tennessee's early uprising, leaving a still developing Tigers team to play catch up against one of the nation's hottest teams at that point.
Six weeks into the season the loss left LSU with a 4-2 overall record and 2-1 mark in the Southeastern Conference. It was a turning point of sorts when the team's leadership decided to conduct a players-only meeting because they believed better days were still ahead for the Tigers.
"I kept things calm and then we had we had other guys amongst the team that had had opportunity," LSU senior linebacker Micah Baskerville said during Sunday's teleconference for the SEC Championship Game. "Everybody wants to say something. Everybody had the chance to say something, and we had a lot of great guys, a lot of young guys, but older guys, that just came and spoke about how they felt about certain things. I think that we needed to get better, and I think that we needed it, if we wanted to go where we wanted to go."

The gathering appeared to galvanize the team and seemed to a more determined effort that included a road win over Florida (45-35) which served as the catalyst in a five-game winning streak.
LSU rallied for consecutive home wins over then No. 7 Ole Miss (45-20) and No. 6 Alabama (32-31 in OT). The Tigers held on for a 13-10 road win over Arkansas to clinch the SEC Western Division for a team predicted to finish fifth at SEC Media Day.
No. 11 LSU (9-3) will represent its half of the division in Saturday's SEC title game against No. 1 Georgia (12-0) at 3 p.m. on CBS. The game can also be heard locally by 98.1-FM
Baskerville's played a significant role in his team's path, both physically and emotionally. The Shreveport native leads the defense in tackles with 74 with his productivity increasing during the teeth of the Tigers' schedule with 11 tackles at Florida and nine versus Ole Miss.
"I had a conversation with a couple of coaches, some of my teammates, we still had a lot of things to do to see what we can accomplish and can come together as a team," Baskerville said after the Tennessee game. "Coach (Brian) Kelly came and talked to us and gave us a really great message and told us to finish strong. That's what we're trying to do."
Here's what else Baskerville had to say:
Any examples of Coach Kelly's process you've found helpful?
"Well first I'd say doing the little things. The routine plays. Another thing is our mental preparation. If we do have great mental preparation, and we can play fast without thinking. Those are those are some things he talks about a lot that is very important."
"One thing that helps in preparation is just breathing, learn how to get to visualize. Another thing is visualizing yourself. Making plays. He believes that you can you see yourself."
When did the SEC Championship Game become a goal?
"So, we weren't talking about it. We talked about what was important now, that just you know buying in. Everybody made his own time and worked out, everybody's doing a questionnaire, things like that."
On what's been key to the mentality of the true freshmen that have started?
"Mostly it's really the mental preparation, the mental because they focus so much better. I feel like everybody has a great talent in college football, but that only takes you so far. I had a lot of preparation to experience. Those young guys like Mason Taylor, Will Campbell, Emery Jones and Harold Perkins. Once you have great preparation, then you know anybody can play."
When did you realize they had what it took?
"They came in expecting to play. So, they showed us that they had the mental process, the mental toughness. Everything they need."
On Georgia running back Kenny McIntosh? Bulldogs' offensive line?
"They have some really good backs that I've watched. I know one of them personally, so that can be a challenge. Their offensive line has good size. I see that their physical. They're going to come out and run it on us because of last week. So, that's our challenge and we're going to have to stop so it doesn't happen back-to-back."
What's player's mindset on focusing on Georgia?
"We do understand what we have to focus on this game. We just want to finish the year strong. That's our motto, so we're coming to finish this last game or two."