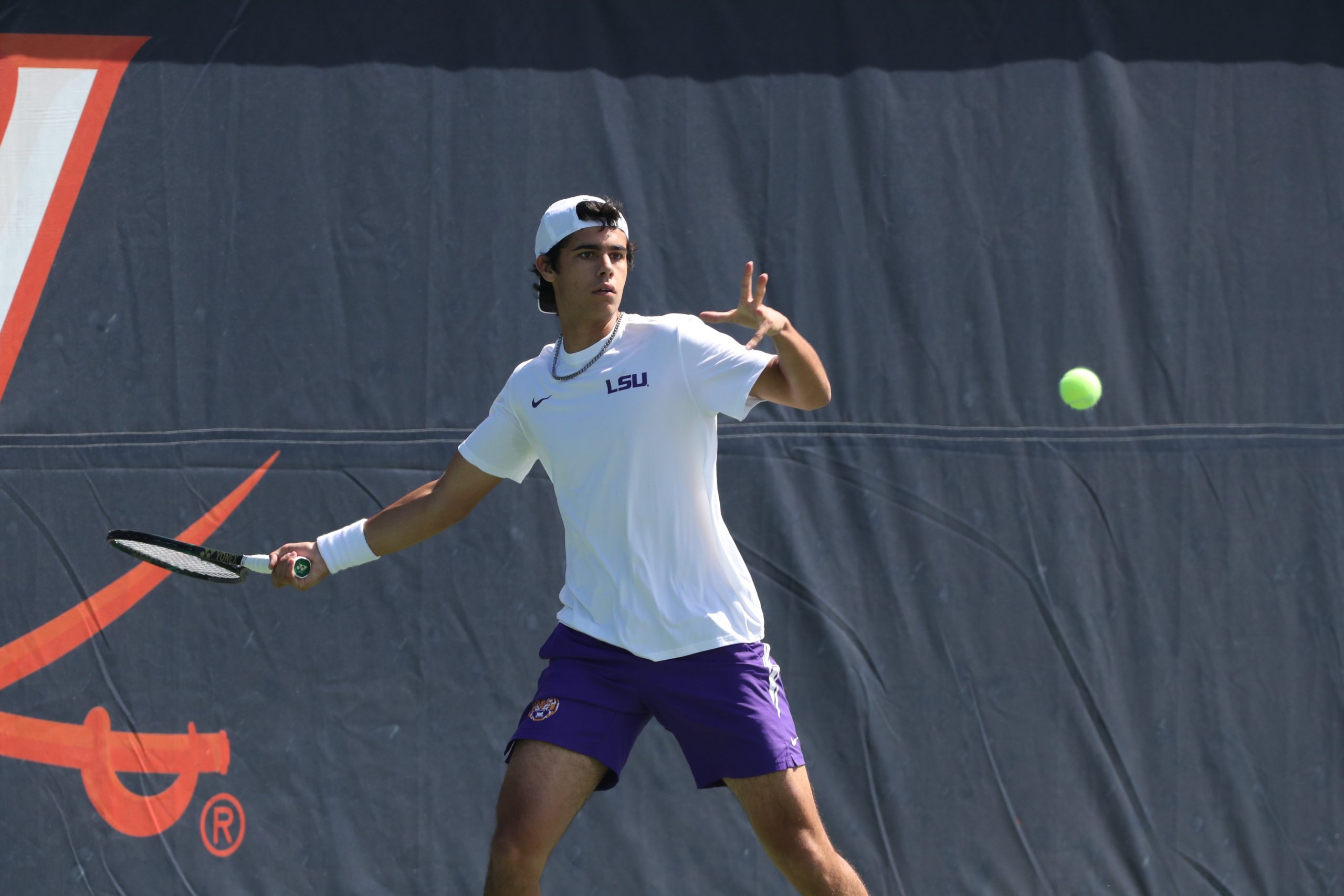 It was a tough Saturday for the LSU men's and women's tennis teams after closing the season with losses in the NCAA tournament.
The first trip to the NCAA regionals in five years for the No. 40 LSU men's team didn't last long when No. 21 Stanford blanked the Tigers 4-0 in the Charlottesville Regional at the Virginia Tennis Facility.
The No. 12 LSU women, hosting the Baton Rouge Regional, were edged by No. 20 Michigan State 4-3 in a second-round match.
LSU's men finished the season 12-13, getting handled by a superior opponent. The Tigers' No. 1 and No. 2 doubles teams of Rafael Wagner and Ronald Hohmann as well as Joey Thomas and Joao Graca respectively lost to Stanford's Axel Geller and Tomas Kopczynski (6-2) and to Stanford's Triston Boyer and Timothy Sah (6-1).
Stanford also claimed three singles matches on the Nos. 2, 4 and 6 courts and advanced to the Round of 32 for the sixth consecutive year.
The Tigers' women, who ended the 2021 season with a 15-6 record, put up a fierce fight. The match came down to the No. 6 singles, won by Michigan's Bella Lorenzini over LSU's Nina Geissler 7-5, 1-6, 7-5.
"We battled it out to the end against one of the more historic women's tennis programs today in Michigan," LSU women's co-head coach Michael Sell said. "We couldn't be prouder of our girls. They did everything we asked of them all year and they put themselves in the position to win and that's all we could ask of them.
"The season they had was a historic one. We reached many highs, set a few records, and had tremendous success as a whole. This group of young women have elevated the programs in words we can't describe, and we just can't thank them enough for all that they've done for us."