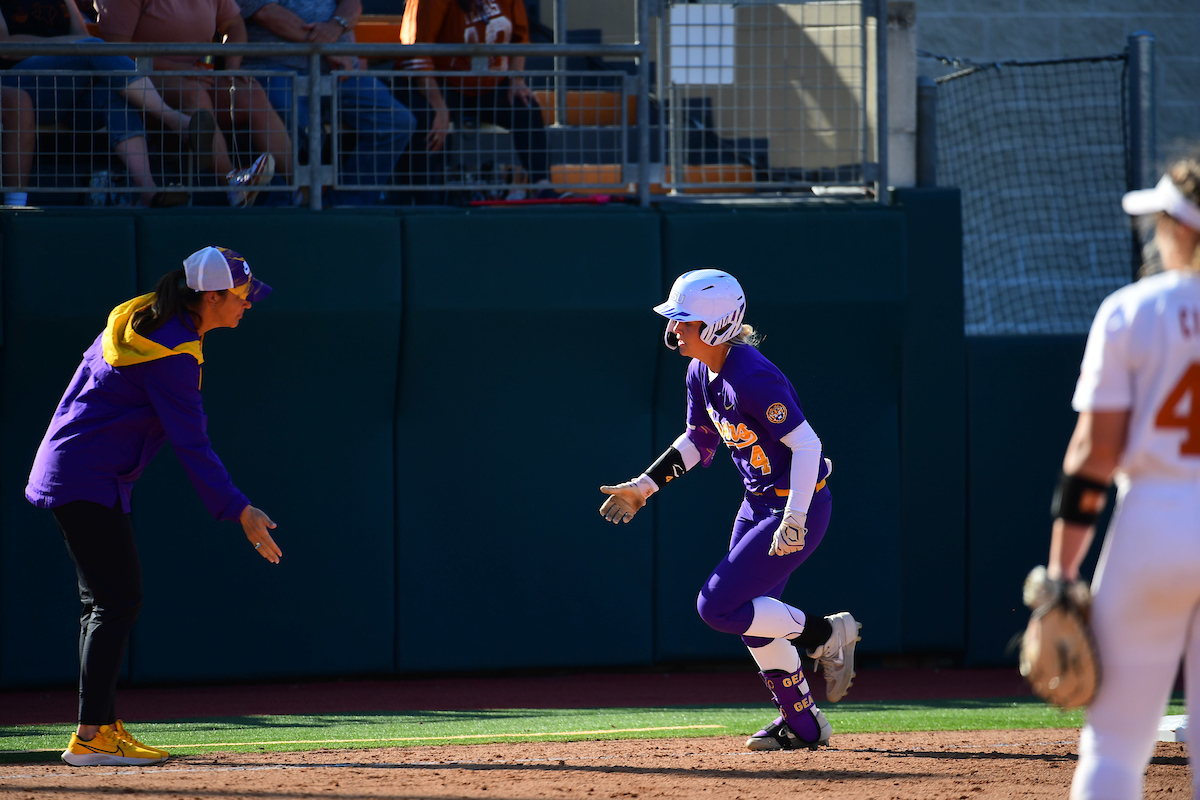 AUSTIN, Texas – Unranked Texas rallied with two runs in the bottom of the seventh inning for an 11-10 victory Saturday to complete a three-game sweep over No. 18 LSU at Red & Charline McCombs Field.
The Tigers (20-10) were shutout in Saturday's first game 4-0.
Texas 11, LSU 10
LSU jumped out to a 7-0 lead going into the bottom of the third when Texas scored twice and added two more runs in the fourth inning.
The Tigers got a two-run homer from Georgia Clark in the first inning and added a lead-off homer from McKenzie Redoutey (3-for-3) in the second to make it 4-0.
LSU led 7-4 when the Tigers, who had 14 hits, added three runs for a 10-4 lead in the sixth. Ciara Briggs had a run-scoring triple, Taylor Pleasants (3-3, 2 doubles, RBI) singled in a run and Clark (3-4, HR, 3 RBIs) singled in another run.
Texas, which had 14 hits, scored five times on five hits in the sixth inning and added two more in the seventh against losing pitcher Shelbi Sunseri, who got the first two outs of the inning before disaster struck. The Longhorns reached base on a two-out error, Mia Scott singled and designated player McKenzie Parker ended the game with a two-run double to left field on a full count.
Texas 4, LSU 0
For the second straight game LSU was shut out by Texas pitching, this time by Hailey Dolcini, who threw a one-hit shutout with three walks and six strikeouts.
LSU's Sydney Peterson led off the third with the team's lone hit – an infield bunt – but was left stranded on second base following a wild pitch.
Texas had five hits and scored singles runs in the second, third and fourth innings and added another in the sixth. Freshman Raelin Chaffin (4-1) took the loss, allowing four earned runs on five hits in five innings of work.
ON DECK
LSU will return home for a 6 p.m. midweek game on Tuesday, March 22 against Nicholls State before jumping back into SEC play March 26-28 with a three-game series at Arkansas.