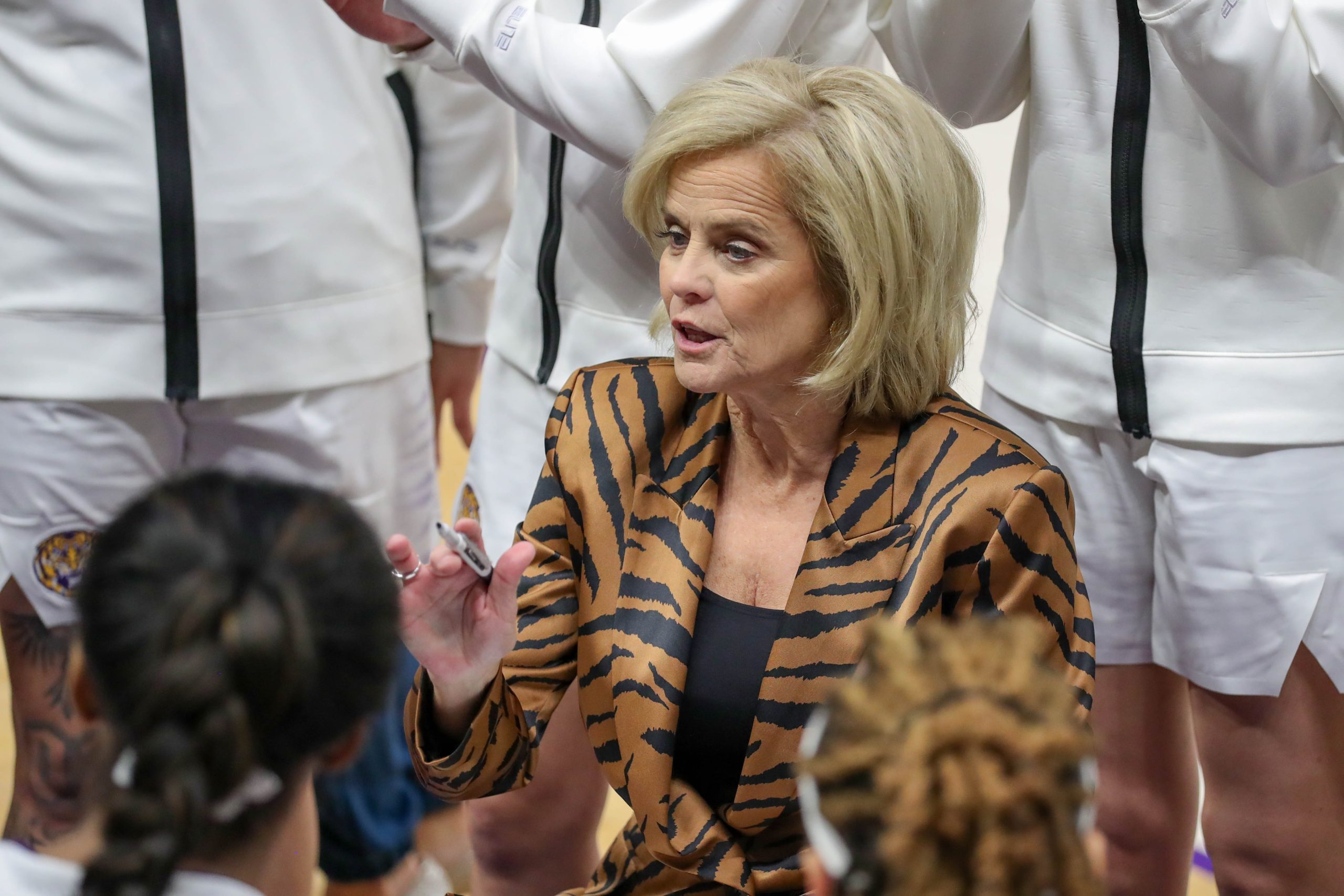 The Southeastern Conference coaches selected defending NCAA champion LSU to win its 2023-24 regular season title in a vote on Tuesday.
The league's coaches also selected senior forward Angel Reese the SEC Player of the Year, and graduate guard Hailey Van Lith was chosen the first team.
Sophomore guard Flau'jae Johnson and junior forward Aneesah Morrow were both picked on the All-SEC second team.
Coach Kim Mulkey enters her third season at LSU, leading the Tigers to a 36-2 record and their first national championship in April.
LSU opens its exhibition schedule at home Thursday against East Texas Baptist at 7 p.m. at the Pete Maravich Assembly Center.
Mulkey has guided LSU to a pair of league runners-up finishes to South Carolina in both of her two seasons.
Reese, a returning first team AP All-American, was chosen to that new agency's preseason first team, while Morrow and Van Lith, a pair of signees from DePaul and Louisville, respectively, earned honorable mention All-America status.
Reese established an NCAA record last season with 34 double-double and ranked fifth nationally in scoring (23.0) and second in rebounding (15.4) – a pair of categories she led the SEC in last season.
Van Lith, an honorable mention AP selection last year, averaged 19.7 points, 3.2 assists and 4.5 rebounds. Morrow piled up 53 double-doubles in two years at DePaul and averaged 25.7 points and 12.2 rebounds, ranking Nos. 4 and 7 nationally a year ago.
Johnson was named the SEC's Freshman of the Year, starting in all of LSU's 36 games, and averaging 11 points and 5.9 rebounds.
Preseason SEC Coaches Selections:
Order of Finish
1. LSU
2. South Carolina
3. Tennessee
4. Ole Miss
5. Mississippi State
6. Texas A&M
7. Arkansas
8. Alabama
9. Georgia
10. Florida
11. Missouri
12. Auburn
13. Vanderbilt
14. Kentucky
Player of the Year
Angel Reese, LSU
First Team All-SEC
Angel Reese, LSU
Hailey Van Lith, LSU
Madison Scott, Ole Miss
Jessika Carter, Mississippi State
Hayley Frank, Missouri
Kamilla Cardoso, South Carolina
Rickea Jackson, Tennessee
Janiah Barker, Texas A&M