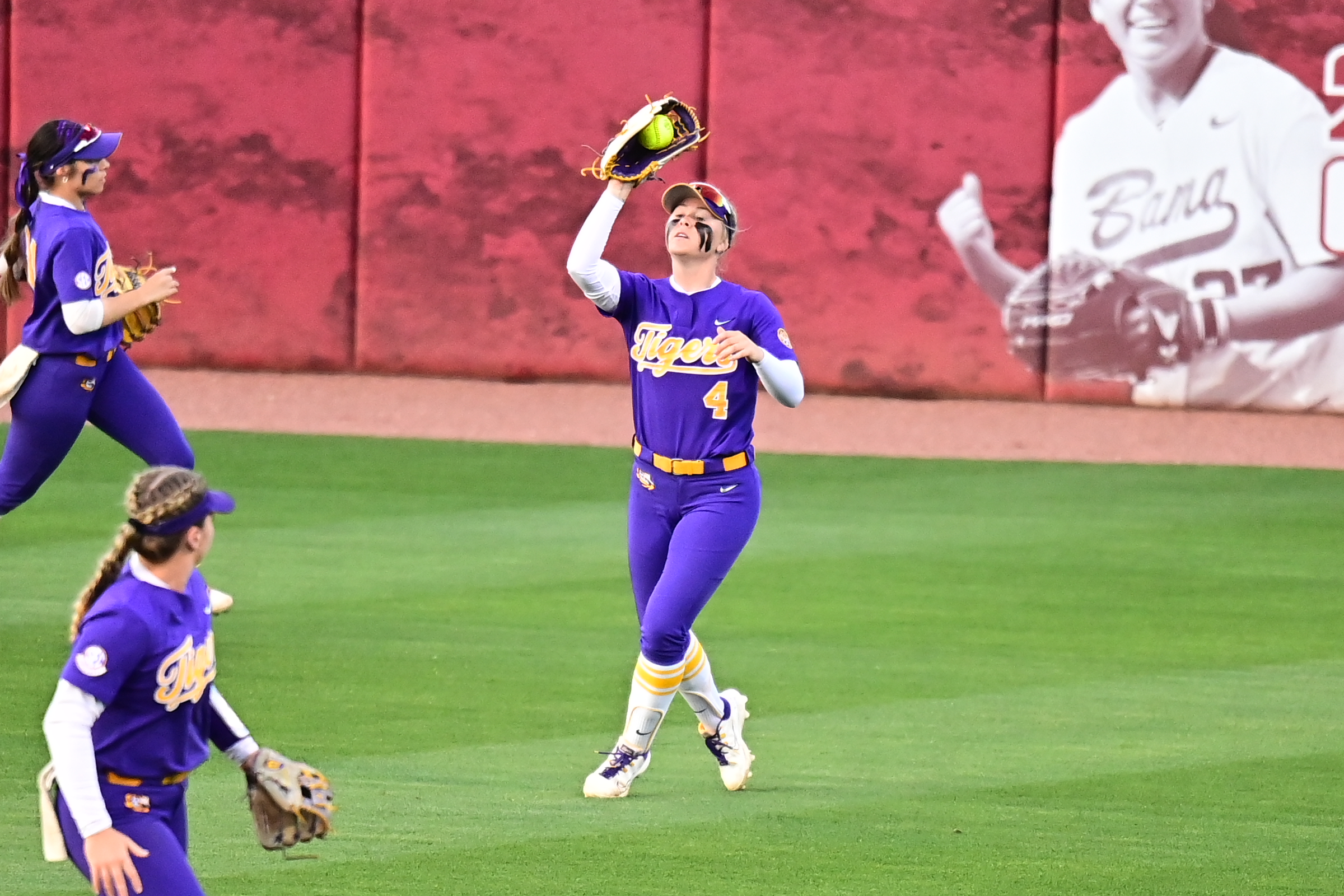 The start for the No. 13 LSU softball team to make its climb up the Southeastern Conference standings hit a major hurdle in Friday's opener at No. 16 Alabama.
The Tigers couldn't solve Alabama All-American Montana Fouts and consequently suffered a 4-0 setback at Rhoades Stadium.
Game 2 of the series is set for 1 p.m. on ESPN2 and will also be broadcast locally by 107.3-FM.
"It's a tough place to play," LSU softball coach Beth Torina said. "We faced one of the best pitchers in the country. I thought we had some moments where we battled and at the end of the day, we gave them too many opportunities. We're going to have to find an answer in the next couple of days."
Fouts (19-8) limited LSU (37-12, 10-9 in SEC) to five hits and the Tigers suffered their fifth shutout of the season, the fourth in league play. Center fielder Ciara Briggs led the Tigers with a 2-for-3 performance.
LSU freshman Sydney Berzon (13-6) suffered the loss, allowing four runs (three earned) on seven hits in six innings. She walked two and struck out two.
Alabama (35-15, 11-8) struck for two runs after two were out in the first inning and didn't turn back. Kenleigh Calahan smacked a two-run homer to right field with Ally Shipman aboard after a fielder's choice.
The Crimson Tide added single runs in the second on Larissa Preuitt's two-out single and error and scored another run in the third on Marlie Giles' run-scoring single up the middle to score Bailey Dowling.