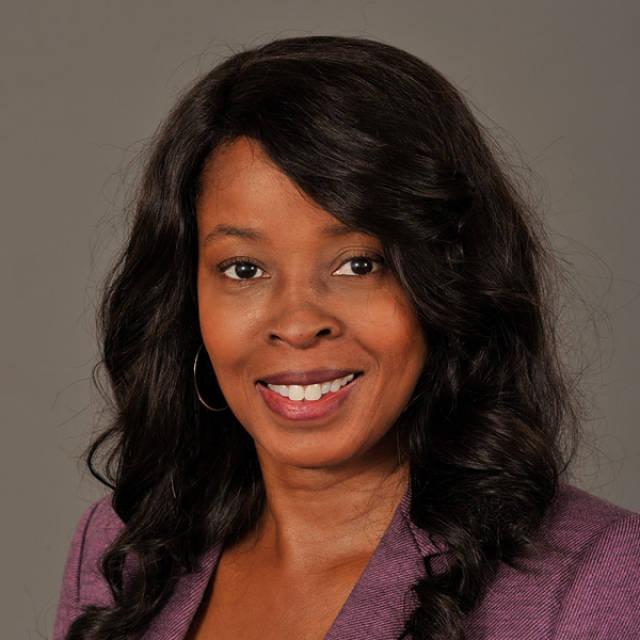 Sharon Lewis, who filed a $50 million Title IX lawsuit against LSU in April 2021, is no longer employed as the school's associate athletic director of football recruiting and alumni relations.
Attorneys representing Lewis told Tiger Rag that she was fired by LSU athletic director Scott Woodward on Jan. 5.
"The wrongful termination of Sharon Lewis by LSU is a continuation of the retaliation she has endured for reporting violations of Title IX and State Law by LSU coaches and athletic officials," Lewis' legal team said in a statement released to Tiger Rag. "LSU's action is a clear violation of Title IX, Louisiana Whistleblower Statute and EEOC guidelines that protect employees against retaliation for reporting violations of federal and state law.
"Ms. Lewis' wrongful termination by Woodward and the LSU administration will not deter or silence her from speaking out on behalf of victims of the university's deplorable behavior which puts students and employees at risk."
Lewis is represented by attorneys Larry English, Bridgett Brown and Tammye Brown.
Requests made to LSU for comment were not returned.
Lewis, who joined LSU's football recruiting office in 2002, was promoted to senior associate AD in Aug. 2020. She oversaw the football program's on-campus recruiting activities and oversaw the recruiting staff.
She is also the president of LSU's National L Club Board of Directors. The L Club president is an elected position independent of the university's administration.
The lawsuit alleges that LSU officials violated the Racketeering Influenced and Corrupt Organizations (RICO) Act to cover up Title IX complaints. Lewis also claims she was victim of retaliation for reporting allegations former LSU football coach Les Miles sexually harassed student workers.
The crux of the suit remains whether Lewis can prove in court that she was fired for reporting the allegations against Miles. Louisiana is an at-will state, meaning employees without a contract or union membership can be terminated for any reason.
The state protects employees from being fired for reasons protected by federal law.
"Companies are allowed to make business decisions," said Jill Craft, a Baton Rouge-based attorney. "The distinction being you cannot fire somebody for filing a lawsuit or because they reported what they reasonably believed to be discrimination.
"I will caution however when you have a termination without cause and you've got somebody that is actively in litigation against you claiming that tangible actions have been taken against her because she protested unlawful activity, you would hope folks would take the extra step and make sure whatever they're doing is documented and they can demonstrate that reason is not a pretext for an unlawful reason."
Defendants named in the lawsuit included Miles, former LSU President F. King Alexander, the LSU Board of Supervisors and attorneys from the Taylor Porter law firm in Baton Rouge.
Lewis' attorneys also filed suit against the state of Louisiana under the civil rights statue, which is prohibited by law.
"You just can't do that," Craft said. "It's long been understood that the state is not a person, so they can't be held responsible for civil rights. The question of Ms. Lewis' termination is going to be one that I would assume ultimately answered by the court, but just because somebody files a lawsuit doesn't mean that they're protected indefinitely."
U.S. District Judge Susie Morgan dismissed the RICO claims against LSU on Dec. 2. Morgan dismissed charges against Miles, former LSU President Williams Jenkins and former board members Hank Danos, Bobby Yarborough and Stanley Jacobs. She ruled that the charges were time-barred.
RICO claims against several LSU employees and attorneys based on allegations that predated April 8, 2017 were dismissed. Those defendants included Woodward, executive deputy athletic director Verge Ausberry and senior associate athletic director Miriam Segar.
Claims were also dismissed against Taylor Porter attorneys Shelby McKenzie, Vicki Crochet, Bob Barton and LSU board members James Williams and Mary Leach Werner.
Lewis can add RICO claims to the lawsuit if the allegations occurred after April 2017. Morgan also ruled that Lewis can continue to sue for retaliation.
Morgan, who is based in the New Orleans Eastern District Court, was appointed to handle the case in May 2021 after all Baton Rouge-based federal judges recused themselves.
On Jan. 18, Lewis was among 13 defendants that U.S. District Judge Wendy Vitter dropped from a lawsuit against LSU. A group of former students filed suit against LSU on April 26, 2021. The seven students claim that school officials violated Title IX laws by failing to properly respond to allegations of sexual assault and domestic violence against several LSU football players.
Other defendants dropped from the suit include former LSU football coach Ed Orgeron, the Tiger Athletic Foundation (TAF) and former LSU athletic director Joe Alleva.
Among the remaining defendants are Ausberry, Segar, former LSU Title IX coordinator Jennie Stewart, associate dean of students Jonathan Sanders and the LSU Board of Supervisors.
In March 2021, Ausberry was suspended for 30 days without pay and barred from attending LSU football games during the 2021 season. Segar served a 21-day suspension without pay. Both Ausberry and Segar continued to conduct business via email while suspended.
Ausberry flew to Notre Dame with university officials to bring new LSU football coach Brian Kelly to Baton Rouge on Nov. 30.
Lewis, an All-SEC track and field athlete, graduated from LSU in 1991. She began her career in recruiting as a student-assistant, later holding positions with Career Sports International and for the Alamo Bowl in San Antonio, Texas.