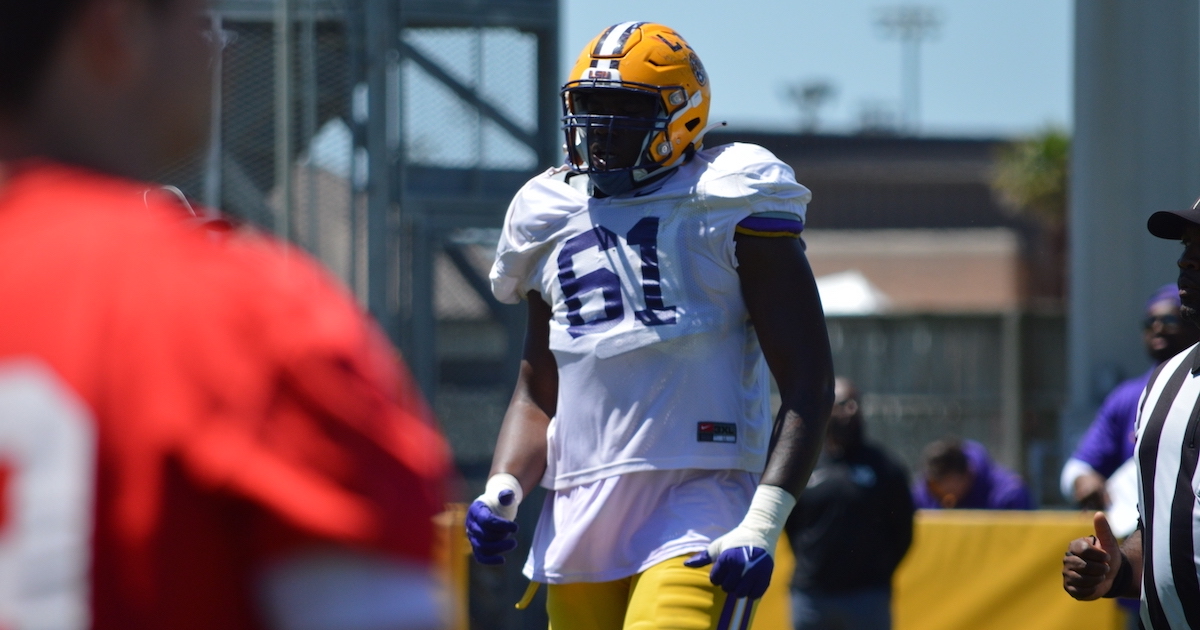 Cam Wire, who began the season as LSU's starting right tackle, entered the NCAA transfer portal on Friday, according to multiple reports.
The 6-foot-6, 295-pound Wire, the No. 40 offensive tackle out of East Ascension and four-star prospect, had 11 career starts to his credit in 26 games.

Wire, a senior with a year of eligibility, becomes the seventh player from LSU's 2022 team to enter the transfer portal. He's started at both offensive guard and tackle during his career.
Wire was in the starting lineup at right tackle when LSU opened the season against Florida State in the Superdome. With the emergence of true freshman Emery Jones Jr., Wire was replaced and was listed as his backup, while serving as the No. 3 left tackle behind Will Campbell and Anthony Bradford.
Wire started in four of seven games in 2021, six of nine in 2020 and saw action in six games with no starts on LSU's national championship team in '19.