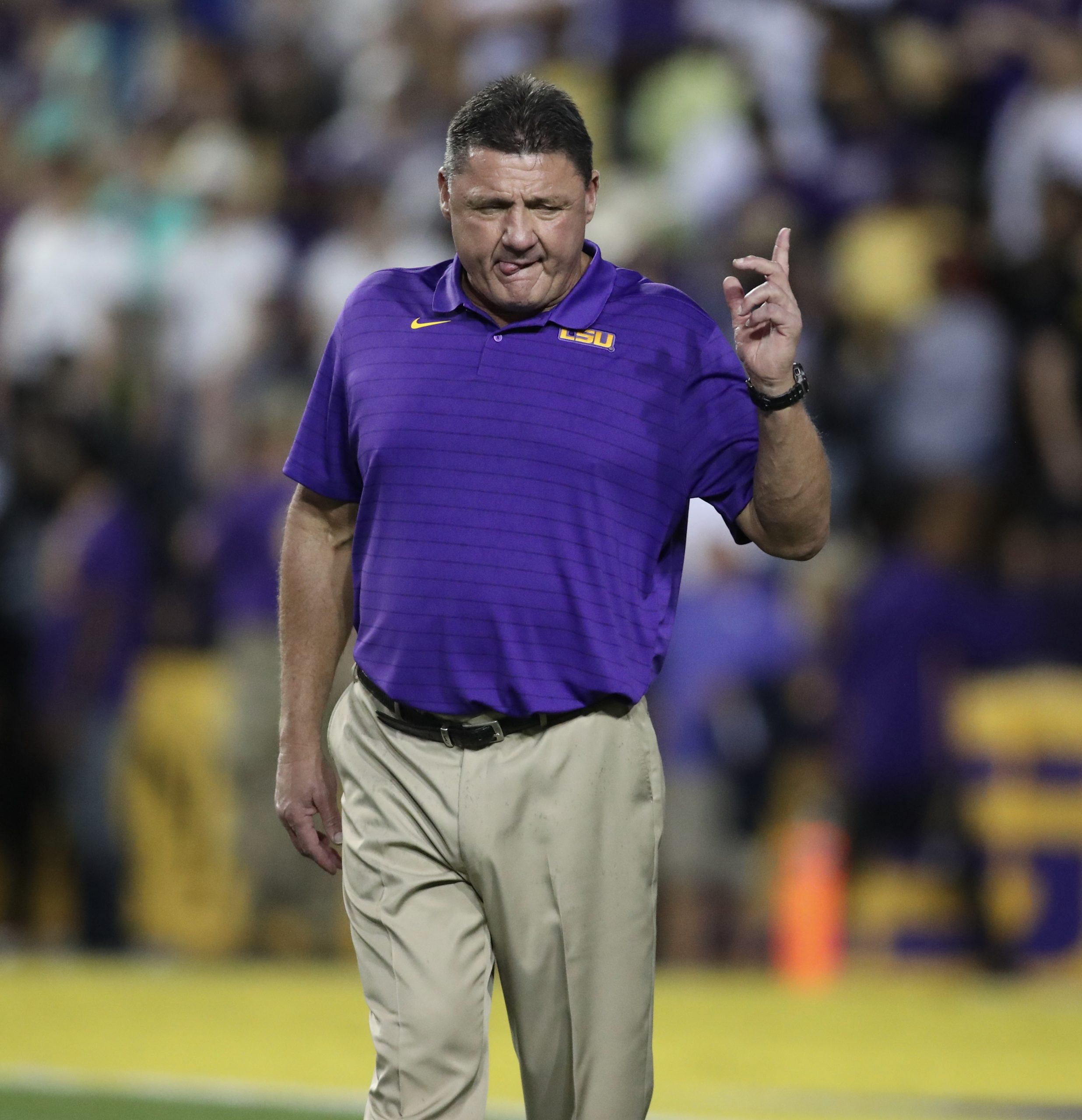 Auburn football fans who made the trip to Tiger Stadium Saturday night may have had a tiny tinge of sympathy for their Tiger brethren from Baton Rouge.
Because when the AU faithful observed LSU's 2021 Tigers two years removed from winning a national championship in 2019 with a perfect season boosted by a Heisman Trophy quarterback and innovative offensive braintrust, it was like staring in the mirror almost 10 years ago.
Back in 2012, Auburn was two years removed from winning a national championship in 2010 with a perfect season boosted by a Heisman Trophy quarterback and innovative offensive braintrust.
And at the end of that 3-9 season when Auburn went 0-8 in the SEC, head coach Gene Chizik was fired after he won almost every national Coach of the Year award in AU's 14-0 2010 dream season.
As Chizik's last year progressed, you could see repeated mistakes in games and few definitive answers. By the time he was fired two days after losing to Alabama 49-0, Chizik looked like the blood had been drained out of him.
Watching LSU coach Ed Orgeron conduct his post-game Zoom media just past midnight Saturday after a 24-19 loss to No. 22 Auburn in Tiger Stadium , he appeared to be physically and mentally on Chizik's past career path.
The Tigers are off to a 3-2 overall start, 1-1 in the SEC West. That puts Orgeron at 8-7 overall and 6-6 in league since the 2019 national title victory parade ended and he collected numerous national Coach of the Year honors.
He's already to the point of repeating explanations for repeated mistakes, like why he had to burn three timeouts vs. Auburn because his wet-behind-the-ears first-year offensive Jake Peetz's internal play-calling time clock appears to be on Pacific coast time.
"The play-call is late, then we try to change it at the line of scrimmage," Orgeron said. "We just weren't very well organized."
Or possibly because his veteran offensive line is equally as bad at run blocking as it is pass protection.
"I'm really disappointed in that," Orgeron said. "We have two guys on that offensive line that have won a national championship. I thought that would be one of the strengths of our football team, but it's not.
"We tried to run the football, but it's just every time we run the football we get stuffed. We've gotta find ways to run the football, We still didn't give our quarterback time to throw, We had a six-man protection and we still got beat one-on-one.
"We need to find some new ways to block, we need to find some people that are gonna block."
New ways to block? How? Using a machete to clear a path?
Or that his defense couldn't tackle Auburn quarterback Bo Nix, who apparently annually welcomes the LSU defense into his life as a mega-confidence booster after he's coming off a bad game.
The last two seasons in two victories vs. LSU, Nix is a combined 41 of 68 for 555 passing yards and four TDs. He's also rushed for 155 yards and two TDs.
In Saturday's win, Nix passed for 255 yards including a spectacular 24-yard scoring to tight end Tyler Fromm that got Auburn on the scoreboard just 4:53 before halftime to reduce LSU's lead to 13-7.
Nix scrambled for 11 seconds and dodged six LSU tacklers before he unloaded to Fromm who had gotten behind the LSU secondary.
"We couldn't tackle Bo Nix," LSU linebacker Damone Clark lamented. "We have to take the extra step instead of lunging. We just have to do what we're coached to do.
Yet LSU could have likely still won if its offense had done something besides score a TD, klck four field goals and punt four times. Johnson's accuracy crumbled when his porous offensive line opened the floodgate of pass rushers. Auburn's defense adjusted toward Johnson but LSU never fully did the same for Nix.