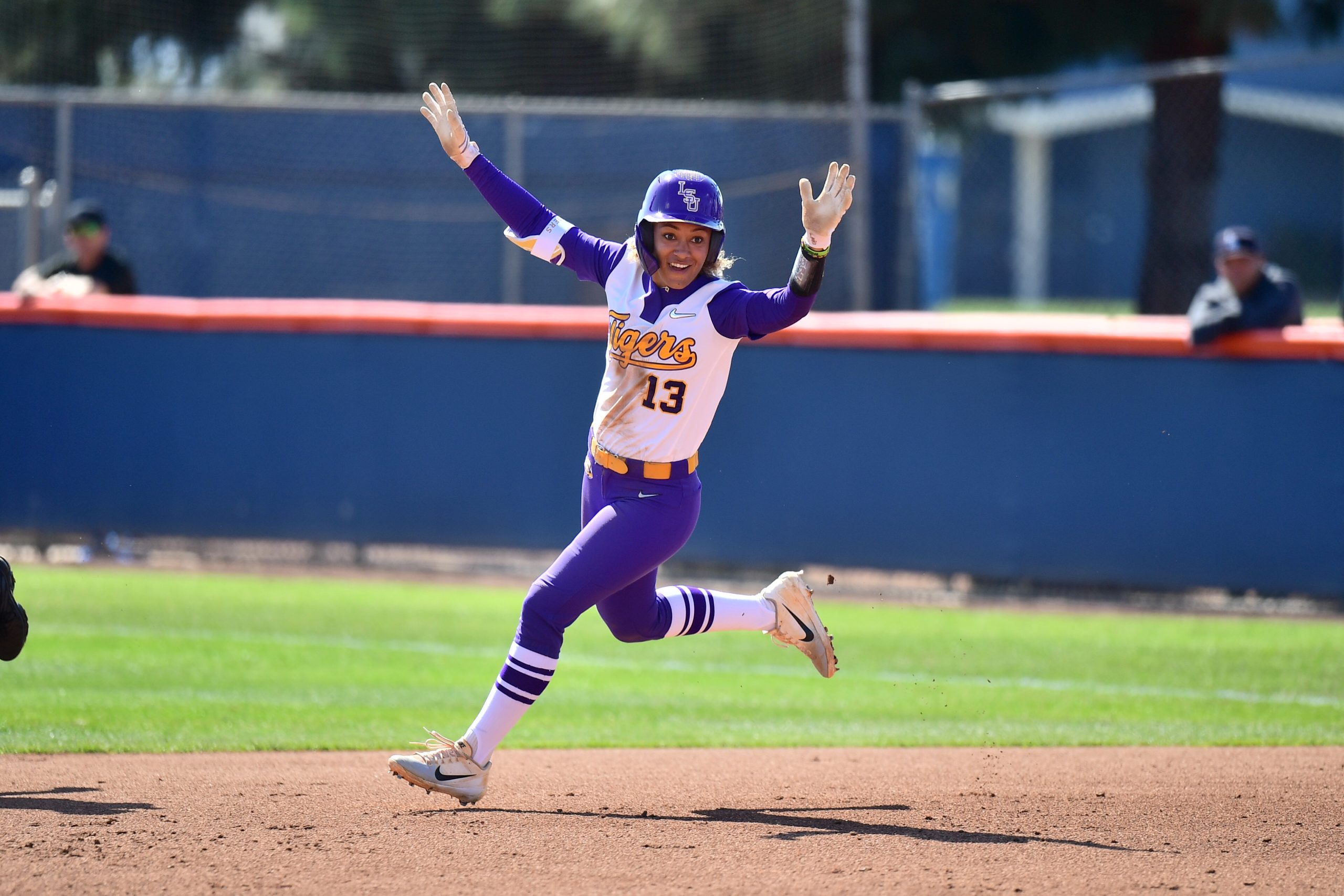 The No. 14 LSU softball may have a break from Southeastern Conference play this week, but the Tigers will continue making improvements against a collection of three other teams in this week's Purple & Gold Challenge.
The Tigers (26-6) open play at Tiger Park at 6 p.m. Thursday against Brigham Young. They will conduct a doubleheader Friday, starting with North Carolina State at 4:30 p.m. followed by a rematch with BYU at 7 p.m.
LSU will conclude the event with single games Saturday with Louisiana Tech at 4 p.m. and a rematch with N.C. State on Sunday at noon.
Each game will be streamed on SEC Network+ and broadcast in the area by 107.3-FM.
LSU won its last SEC series 2-1 at Ole Miss following a 6-2 midweek victory over McNeese State.
Freshman pitcher Sydney Berzon (9-2) was selected the SEC's Freshman of the Week with a pair of wins over Ole Miss with a 0.50 ERA in 14 innings of work.
Graduate pitcher Ali Kilponen (8-3, 2.07 ERA) is the leader of the team's pitching staff with three shutouts, three saves and 74 strikeouts.
Junior third baseman Danieca Coffey tops the Tigers with a .431 batting average – ranking fifth in the SEC – and 27 runs scores. Junior center fielder Ciara Briggs is next at .365 and junior shortstop Taylor Pleasants returned from an injury in the last game of the Ole Miss series and bats .349 with a team-high eight homers.