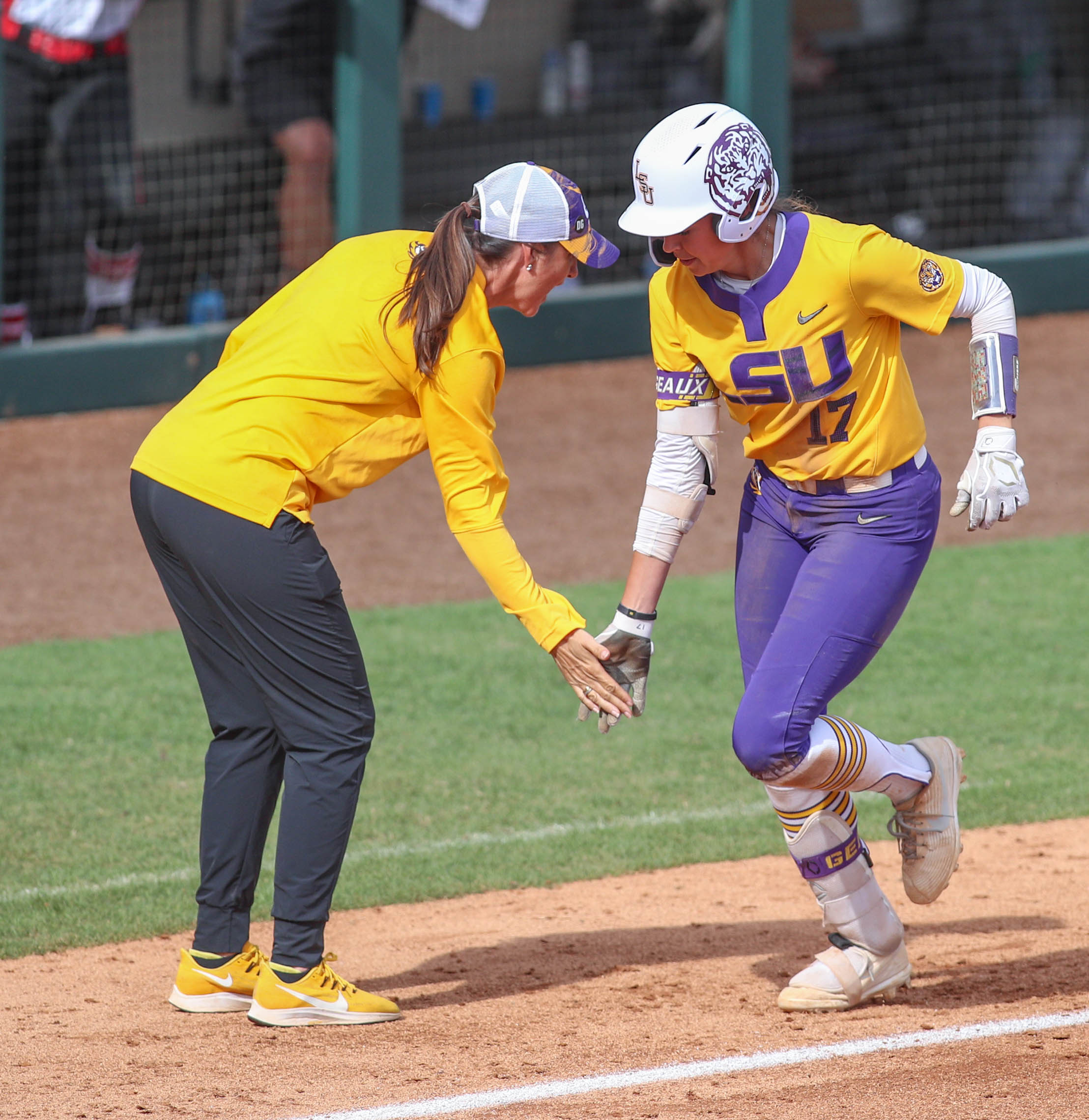 LSU prepared for its upcoming three-game Southeastern Conference road swing with a nonconference road win on Tuesday.
Shortstop Taylor Pleasants homered twice and drove in four runs and freshman Raelin Chaffin was the winning pitcher in relief, helping the No. 21 Tigers to a 7-1 victory over McNeese State at Cowgirl Diamond.
LSU (28-16) extended its winning streak to four games and heads to Georgia for conference play where the Tigers are 8-7 and a game behind the Bulldogs.
Pleasants went 3 for 4 and homered in both the fifth and seventh innings when LSU extended its 2-1 lead.
The Tigers, who outhit the Cowgirls 9-7, took a 2-1 lead with a pair of runs in the first inning on Georgia Clark's fielder's choice and Ali Newland's infield single off the glove of third baseman Jil Poullard.
LSU ran into trouble in the second when starter Shelby Wickersham was lifted after 1.1 innings and left the bases loaded.
Chaffin (6-2) got the final outs of the inning, first with a fielder's choice in which she threw home to catcher Morgan Cummins for the force out. She then coaxed a pop up on the infield to second baseman Sydney Peterson to end the inning.
Chaffin only allowed a run in the fifth on five hits and struck out two batters without a walk.
LSU tallied four runs on four hits in the pivotal fifth inning.
Pinch-hitter Savannah Stewart doubled to lead off the inning and took third on Ciara Briggs' one-out infield single. They both scored when Pleasants drove a 2-2 pitch over the wall in right-center field and following a walk to Clark, Shelbi Sunseri doubled home pinch-runner Raeleen Gutierrez.
Pleasants picked up her ninth homer of the season after two were out in the seventh, crushing a 1-0 offering to left field.