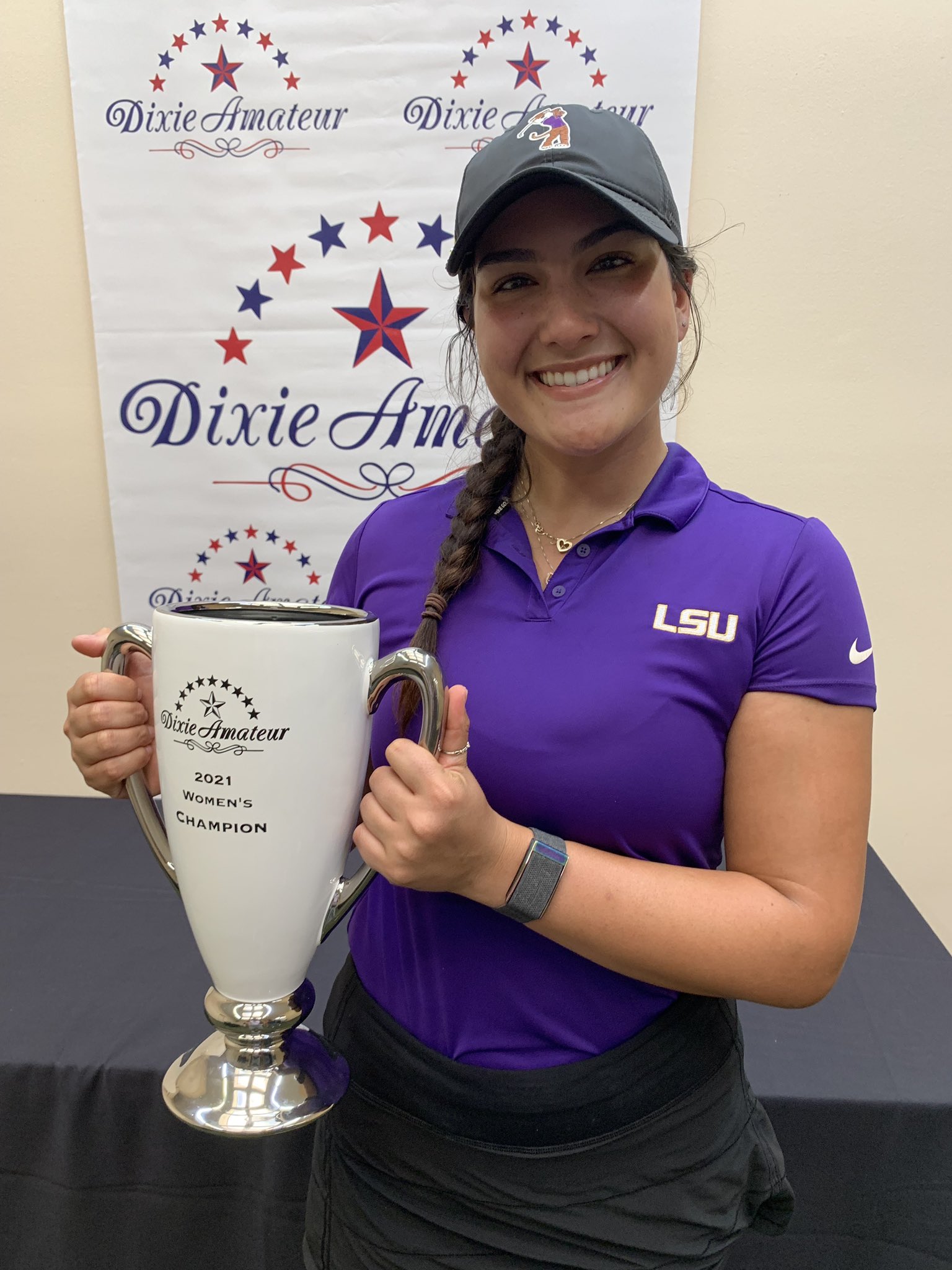 LSU junior golfer Latanna Stone was named Tuesday to her third Palmer Cup team to represent the U.S. in the annual matches that will take place this July, as announced on The Golf Channel.
The matches are scheduled for July 1-3 at the Golf Club de Genève in Geneva, Switzerland.
Stone won her singles match in the 2020 Palmer Cup and in 2021 helped the Americans to a 33-27 win over the International team with a record of 2-0-2 in the competition that involves both men and women amateur stars.
This is the second major team announcement for Stone in the past week. On Friday, she was named to the American Curtis Cup team that will play in Ardmore, Pennsylvania at Merion Golf Club, June 10-12 against a team of amateurs from Great Britain and Ireland.
Stone had two pick late points in the Tigers' SEC Championship win this past weekend. Stone rallied from one hole down with three to play in the 3.5-1.5 semifinal match play win over Alabama on Saturday and then birdied the final three holes to give LSU the championship in her match against Florida on Sunday as LSU won the SEC title for the first time in 30 years.
Stone averaged 73.30 for 27 rounds during the college season with one top five and three top 10 finishes. She has been part of three consecutive wins for LSU at the Clover Cup in Mesa, Arizona, the Clemson Invitational and the SEC Championships.
Stone also won two major events in her home state of Florida between the fall 2021 and spring 2022 semesters – the Dixie Amateur and the Women's Orlando International Amateur.
For her three years at LSU, Stone has seven top 5 finishes, 11 top 10s and a career stroke average for 76 rounds of 72.74.