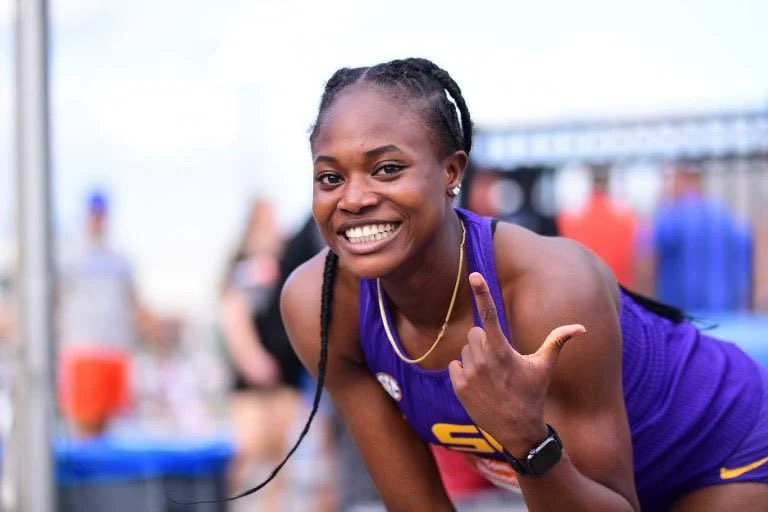 Sprinter Favour Ofili led the way in two events for LSU's track and field program which received a total of 16 berths on the All-Southeastern Conference track and field teams, the league announced Friday
Ofili blazed a path in both the 100 and 200 meters and was selected to the All-SEC first team along with Alia Armstrong (100 hurdles), Eric Edwards Jr. (110 hurdles) and Sean Dixon-Bodie (triple jump) – all of whom were SEC champions at the recent outdoor meet.
Ofili and Armstrong were also part of the 400-relay unit the finished first along with teammates Tionna Beard-Brown and Thelma Davies.
LSU also had a group of athletes selected to the All-SEC second team: Dorian Camel (100, 200), Apalos Edwards (triple jump), John Meyer (shot put), Tzuriel Pedigo (javelin), Nyagoa Bayak (high jump), Lisa Gunnarsson (pole vault), Katy-Ann McDonald (800 meters), Michaela Rose (800 meters), and Morgan Smalls (long jump).
Rose and Edwards were joined by Garriel White (400 hurdles) on the All-SEC freshman team.