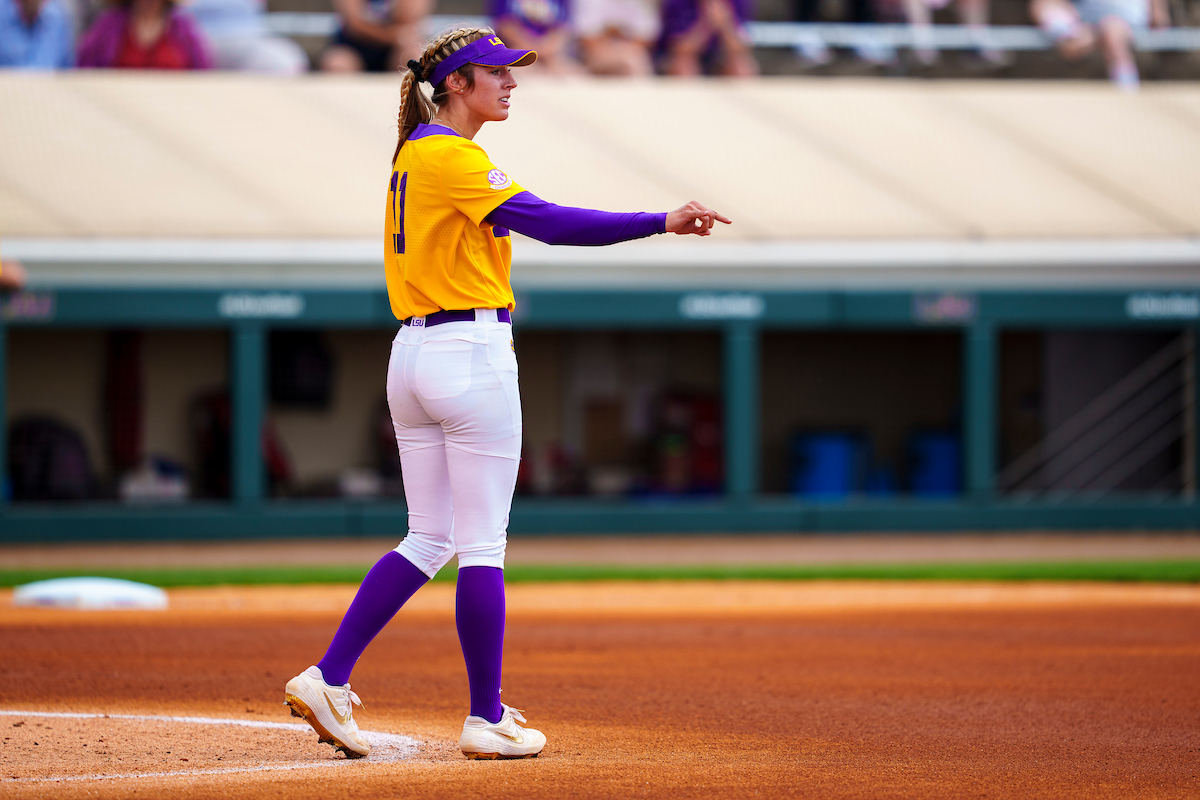 LSU's Taylor Pleasants gave her team one last opportunity at a possibility of sweeping its first Southeastern Conference series in three years.
The Houston native homered with two outs in the top of the seventh, drawing LSU to within a run but Texas A&M re-entered pitcher Makinzy Herzog, who issued a walk to Georgia Clark, but got Shelbi Sunseri to ground into a force play that preserved the Aggies' 5-4 victory in Sunday's finale at Dell Diamond.
Following its win in the series, No. 21 LSU (24-16, 5-7 in SEC) moved into a tie for ninth place in the SEC with Ole Miss. The Tigers return home Thursday to host South Carolina at 6 p.m.
Texas A&M (24-14, 3-9) outhit LSU 11-5 with home runs from Haley Lee to lead off the game and a three-run homer from pinch-hitter Katie Dack that gave the Aggies the lead back at 4-2 in the bottom of the fourth inning.
LSU took its only lead of the game with two runs in the second inning when Morgan Cummins picked up an RBI on a fielder's choice and a sacrifice fly from Danieca Coffey drove in a run.
Starting pitcher Raelin Chaffin (4-2) worked into the fourth but was able to get out of the inning when A&M scored four times to take the lead for good. She allowed three straight base hits, the third being the homer by Dack which resulted in pitcher Shelby Wickersham coming into the game and allowing one earned run on a fielder's choice in her three-inning outing.
Chaffin allowed four runs (all earned) on eight hits in three innings with a pair of strikeouts and no walks.
Hertzog allowed only a bunt single to Ciara Briggs in the fourth inning, keeping LSU off the scoreboard with six consecutive outs in the fifth and sixth innings when she walked Sydney Peterson to lead off the seventh. Pitcher Emiley Kennedy came into the game and struck out Coffey and Briggs when Pleasants deposited a 2-2 pitch over the wall in center for her eighth of the season that accounted for the final score.
Hertzog (7-3) was re-entered and walked Clark before working the count full against Sunseri, who after fouling off three pitches, grounded out to end the game.