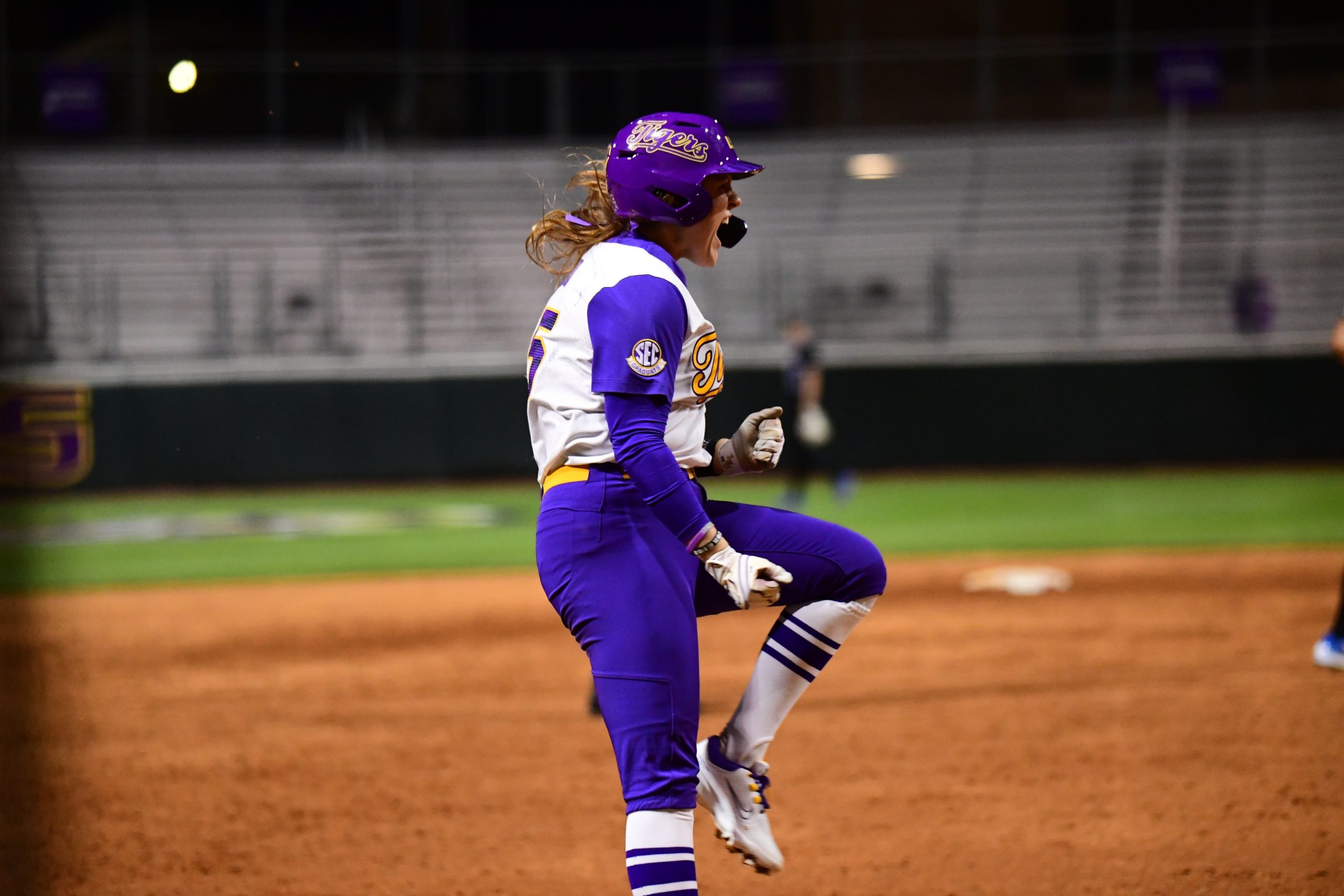 No. 14 LSU had to rely on some hitting theatrics from a pair of veterans and the pitching prowess of a freshman to win its first game in the Purple & Gold Challenge at Tiger Park.
Graduate student Georgia Clark hit a solo homer in the fifth inning, fellow graduate student Savannah Stewart delivered an RBI-single in the sixth and pitcher Sydney Berzon made it stand up in a 3-2 victory Thursday over Brigham Young.
LSU (27-6) will host a doubleheader Friday with North Carolina State at 4:30 p.m. and BYU at 7 p.m.
"Our team showed they can battle back and be resilient," LSU softball coach Beth Torina said. "I think we were trying to play carefully and perfectly, and that's a great way to lose ball games. Of all the things they do well, their fight is number one."
LSU trailed 2-1 after BYU (15-8) scored twice in the fifth inning, including an unearned run after the Tigers committed three errors on the night.
Clark belted a two-out homer – her sixth of the season – on a full-count to left field to tie the game in the fifth. Stewart singled on a 3-1 pitch from BYU reliever Ailana Agbayani into left field and scored Raeleen Gutierrez who walked, was sacrificed to second by Pleasants and took third on a wild pitch.
Berzon (10-2) allowed five hits, two runs, walked one and struck out nine for her sixth complete game of the season.
LSU took a 2-0 lead with a run in the first when Taylor Pleasants executed a suicide squeeze to score Karli Petty who drew a one-out walk.